Type
Manufacturer

(76)

(36)

(27)

(36)

(53)

(210)

(1)

(12)

(82)

(6)

(22)

(4)

(17)

(1)

(1)

(14)

(1)

(5)

(3)

(2)

Show More
Condition
Price

(9)

(18)

(277)

(126)

(125)

(11)

Show More
Cache
Interface
Form Factor
BD-R

(4)

(1)

(43)

(5)

(2)

(15)

Show More
BD-RE

DVD+R

DVD+RW

BD-ROM

(2)

(1)

(14)

(1)

(6)

(73)

LightScribe Support

Panel Color

Seller

(8)

(214)

(38)

(36)

(32)

(27)

(23)

(23)

(22)

(17)

(16)

(15)

(14)

(14)

(12)

(8)

(7)

(6)

(5)

(5)

Show More

Useful Links

(533)

(5)

(15)

(144)

(1)

(4)

Show More

Customer Ratings

Ship From Country
Items 1-36 of 492 Page 1/14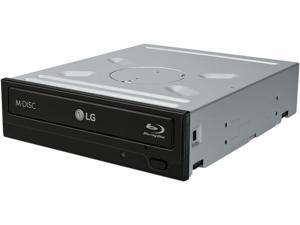 LG Electronics 14x SATA Blu-ray Internal Rewriter without Software, Black Model WH14NS40 - OEM
$50.99

50.99

|

$49.99

–

Free Shipping
Items 1-36 of 492 Page 1/14
What Customers Are Saying...
I have finally completed getting all I think I need for my new computer build. I have order most of it from New Egg. I am exceptionally pleased with every single order, with all the products, with the shipping, and with the return process and policy. Thank you for being an EXCEPTIONAL company in a time where it is difficult even to find a satisfactory company. Thanks so much, and I will certainly do business again, if I need anything
See All

Up to 12 Months special financing every day, every purchase.
Learn more
Blu-ray Burners/Writers
Blu-ray discs provide enormous storage space for files and data. Unfortunately for users, most PC's do not have a Blu-ray burner as standard equipment, so consumers cannot copy their image and video files onto the discs. The good news is that shoppers can find an external Blu-ray burner so all their content can be stored on Blu-ray discs and be displayed in the highest definition possible.
Instead of being limited to burning DVDs, you can share your home movies and photography with friends and family in a format featuring unmatched picture quality. Blu-ray discs have greater storage capacity than other file back-up methods, like DVDs and some flash drives. It is also easier to share content through a disc than giving a close friend your camera to cycle through vacation pictures or sending videos in a multimedia message from your smartphone.
Blu-ray discs provide flexibility regarding which formats it can save, so users can back-up all their content regardless of how the file was saved or which program was used to create it. Unlike an external hard drive, there is no chance for a disc to malfunction electronically unless it is scratched, and the only way to lose any data is to misplace the disc.
Finding the best Blu-ray burner for you means considering your needs and what would be compatible with your PC. Not every external disc writer is supported by a computer's hardware, so it's important to figure out what your equipment can work with and what would be a wasteful purchase. Buying a burner from the same manufacturer as your computer could help avoid incompatibility issues. Some Blu-ray writers have a limited warranty, so if you're concerned about the longevity of the device or potential system incompatibility, these may be the best available options.
For users who want to save and share content via Blu-ray, an external burner is a necessity.