2.4" Screen:
Now, you can both check the current recording at any time and playback recorded videos
HD:
1920 x 1080 Full HD resolution. Step up the video quality with the highest level resolution.
Aptina Sensor:
Aptina 1/3" low-lux CMOS sensor (3.1MP). With a high-class sensor, you'll get clear night vision without any LED light or adjustment.
"Ambarella" Solution:
Offers you a clear vision, high resolution and speedy transmission.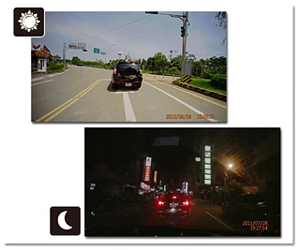 Videoshot:
Day: both the license number of a car and a street sign can be identified clearly.
Night: WDR helps to eliminate the over-exposed lighting and make it clear as day even in the dark.
Rainy Night: captures every detail even in bad weather.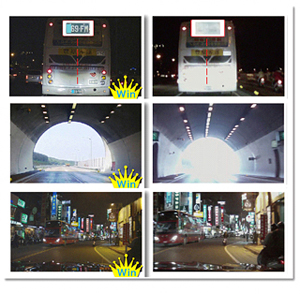 Wide Dynamic Range (WDR) Technology:
Left Image: Flexmedia
Right Image: Other Brands
WDR can ease over-exposed lighting and narrow the light beam to upgrade video quality.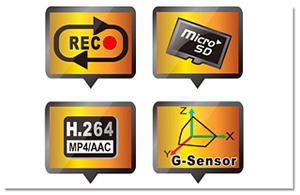 32GB MicroSD: Supports up to 32GB MicroSD, so you can set the capacity according to your need.
H.264, LC-AAC: The advanced video compression format can squeeze files and save more videos.
Smart Loop Recording: Automatically over-write old files while memory card is full; in this way, model will keep recording without any adjustment. Plus, it can ensure no video loss.
3D G-SENSOR: Uses X-Y-Z axes to measure the possible strike to lock in the key moment of video. There are five selections of sensitivity. Select the sensitivity level according to your need.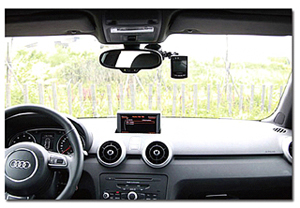 Attractive Design
Complements the interior of your automobile.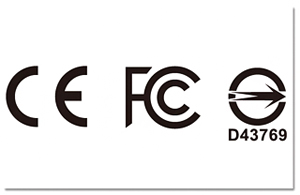 Certificates:
"BSMI", "CE" and "FCC".

BSMI (Taiwan): Electromagnetic Compatibility approval from Bureau of Standards, Metrology, and Inspection.
CE (Europe): Electromagnetic Compatibility approval from Confornite Eutopeenne.
FCC (U.S.A.): Passed Electromagnetic Interference test from federal communication committee.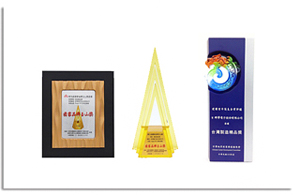 Why choose "Flexmedia"?
The Best Quality Approved by Global-Collaborate with TomTom in China
Safe Driving - the Standard Car Accessory for the Office of Taiwan President
The Best Choice for Top car - chosen by Benz Taiwan
2011 Taiwan Best Manufacturer Award
2011 Taiwan ITS/TELEMATICS Excellent 100 Award
2012 Best Product of the 9th National Brand Yushan Award
2013 Taiwan Entrepreneur Award
Design Made in Taiwan - with the best OEM ability, providing you a high quality product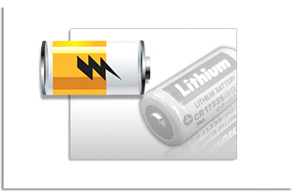 Japan "Sanyo" Li Battery:
Stable power discharge
Superior leakage resistance
Spiral electrode structure ensures high-rate current discharge
Battery power can support model for emergency use
Convenient and useful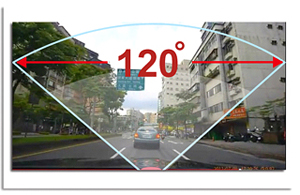 A narrow viewing angle allows only limited vision, but the vision might be distorted with an angle set too wide. After testing, 120 degrees proved the most suitable angle for car video recorders.
Press suction cup to your windshield, and the model can be placed as shown in figures (1) or (2). More detailed information can be found in our user manual.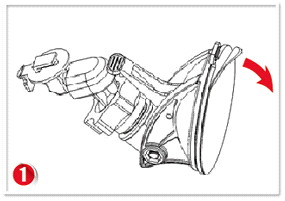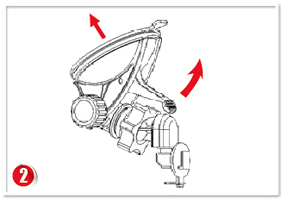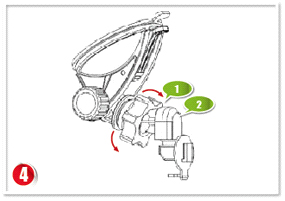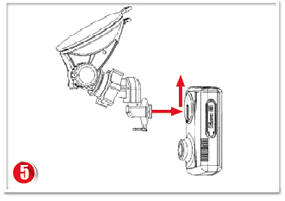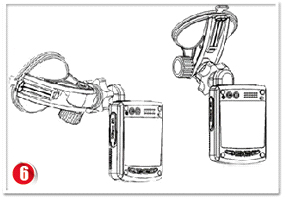 In the Box:
V747W unit, Cigarette Lighter Power Adapter, Cable Clip Sticker, User Manual, Suction Holder