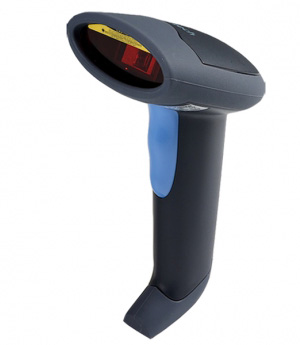 MS320

Long Range Scanner
The MS320 is a scanner that matches a laser scanner in performance by incorporating aggressive long range CCD scanning technology. It also gives the user excellent comfort thanks to its ergonomic, lightweight design and robust finish. It is built to withstand multiple 5-foot (1.5m) free drops to a concrete floor.
Besides supporting most common one dimensional barcodes the MS320 also supports PDF417. This barcode is selected for applications in areas such as the automotive industry for key applications as shipping, product evidence, quality conveyance, production broadcast, configuration management and material safety data sheets.
As a valuable accessory, the MS320 comes (optionally) with an adjustable hands free stand for automated operation, It delivers the flexibility to operate as a presentation scanner, making the scanner suitable for your point of sale, office automation and document tracking applications.