Optoma TW631-3D 1280 x 800 3500 ANSI Lumens DLP Multimedia Projector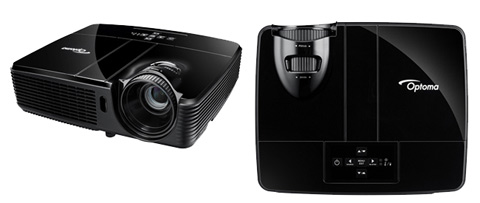 The Optoma TW631-3D business and education projector brings the finest images to schools and businesses. A high contrast ratio ensures easy-to-read text and high brightness makes for excellent graphics, even in rooms with ambient light. This DLP projector integrates the features that businesses want - HDMI connector and 3D compatibility - and supports larger audiences with a built-in 7W speaker system. A top-loading lamp design streamlines maintenance and saves time. An added built-in closed captioning decoder displays text from videos that have closed captioning embedded in the signal without requiring additional components.

Share everything, from lessons to presentations, and deliver superior text and images — 3500 ANSI Lumens brightness and 10,000:1 contrast ratio
Built-in closed-caption decoder
Streamline administration with network control and management via RJ45 or RS-232 ports
Create enormously engaging, attention grabbing viewing experiences with its 3D capabilities
---

3D-Ready Delivers the Future of Entertainment Today
The 3D-ready TW631-3D DLP projector delivers vivid and realistic 3D content for your business or classroom. Share 3D presentations and make use of the ever-growing supply of 3D content for the classroom with the TW631-3D DLP projector.
The projector supports all HDMI 1.4a 3D formats, side-by-side, top and bottom formats to allow users to easily connect with peripherals that can deliver 3D content. As with all 3D displays, a 3D source (such as a 3D Blu-ray player or gaming system), 3D content and 3D glasses are required for 3D viewing.
Lower Cost of Ownership
The projection lamp is rated to last up to 6000 hours in ECO mode and 3500 hours in standard mode to provide long-lasting performance. The Optoma TW631-3D incorporates rapid shutdown, a convenience feature that enables the projector to complete its cool-down process in a fraction of the time. A three-year Optoma Express Replacement Service warranty, with one-year lamp coverage, is standard.
---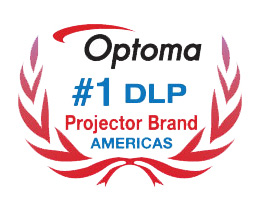 State-of-the-Art DLP Technology
Projectors with Texas Instrument's DLP with BrilliantColor technology feature multi-color processing to produce accurate and vibrant colors on the screen. The TW610ST multi-color processing system features a five-segment color wheel coated with an advanced material that achieves superb color saturation and accuracy for extraordinary image quality. In addition, incredibly high native contrast ratios ensure clean and crisp black and white colors to ensure that text and charts are easy to read.
---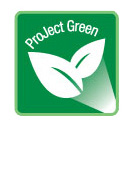 Green by Design

As an Optoma ProJect Green projector, the TW610ST has been designed and manufactured for eco-friendliness, to:
Use less than 1W power consumption in standby mode — up to 75% savings compared to regular standby modes.
Limit energy use, with automatic shut down and remote management and control.
Employ long-life materials and components.
Use components that are lead-free on all printed circuit boards.
Use no polystyrene foam in the packing materials
Comply with RoHS standards to phase out the use of hazardous
---
What's in the Box
This package includes the Optoma TW631-3D projector, AC power cord, VGA to VGA cable, remote control, batteries for remote, carrying case, CD-ROM user's manual, quick start card and warranty card.