OVERVIEW
CROSS PLATFORM
The ultimate audio experience for PlayStation® 3, Xbox 360®, Mac® and PC.
CLOSED TYPE HEADPHONES
Leather padded earcups offers passive noise reduction.
PULL-OUT MICROPHONE
"Invisible", retractable, uni-directional microphone pulls out from the left earcup.
IN-LINE VOLUME CONTROL
Integrated volume and microphone control located on headset cord.
EXTREME COMFORT
Lightweight headband suspension for maximum comfort during long sessions.
OPTIMIZED SOUNDSCAPE
Clear audio reproduction from mood setting music to positional alerts.
MULTI-LEVEL LIVEMIX
Adjust and balance in-game sound – hear what matters, when it matters.
PREMIUM SOUND
50mm drivers provide a detailed audio experience at high, low and mid tones.

SPECIFICATIONS

Engineered for Performance
Mute Noise reduction
The earcups feature a noise reducing foam, which helps you to focus on the important audio or voice communication, and not being disturbed or interrupted by outside noise.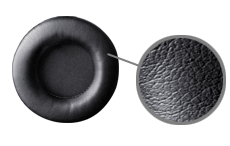 Quality driver units
It's one thing to have a beautiful exterior, but it's what's inside that makes these one of the best quality headsets on the market. A 50mm driver unit with crystal clear sound in high, low, and mid-range ensures quality output for multiple uses.
Retractable microphone
The Siberia v2 for PS3 features a retractable microphone that can be hidden in the left earcup, which means you can use it when you need it, but don't have to flash it in public if you don't want to.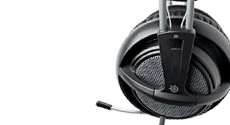 XBOX 360® READY
For Xbox 360 players, the headset is also compatible for in-game audio and Xbox LIVE communication. Users can simply connect to the Xbox controller through a double-sided 2.5mm connector.
Volume control
The integrated volume controller found on the 12ft cord offers easy access to sound volume, microphone volume and SteelSeries LiveMix™.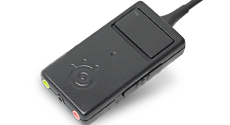 STEELSERIES LIVEMIX™
SteelSeries' LiveMix™ feature is now accessible to all platforms from Xbox 360 and PlayStation 3 to PC and Mac.

THE Four LIVEMIX™ SETTINGS
The LiveMix levels range from OFF, which is unaltered in-game and voice sound to LOW (game sound is reduced by 5db when your teammates are talking), MEDIUM (game sound is reduced by 15db), to HIGH (game sound is reduced by 25db). By providing optional levels of LiveMix, users will have the ability to control how much of the game sound they want to hear balanced over the voice communication.

And the numbers
Headphones
Frequency response: 18 – 28,000Hz
Impedance: 32 Ohms
SPL@ 1kHz, 1 Vrms: 112dB
Cable: 3 ft. (1.0m)
Jacks: 3.5mm
Microphone
Frequency Response: 50 – 16,000Hz
Pick up pattern: Uni-directional
Sensitivity: -38dB
AudioMixer
Cable: 9 ft. (3.0m)
Chat cable: 3 ft. (1m)
GALLERY