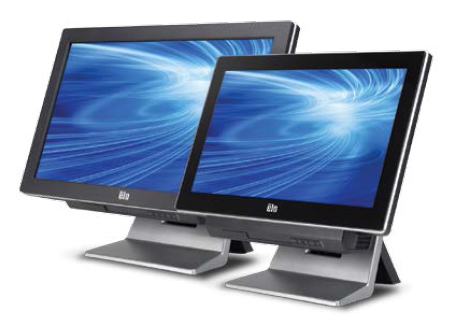 Elo C-Series C2 Rev. B Fan-less All-in-One Touchcomputers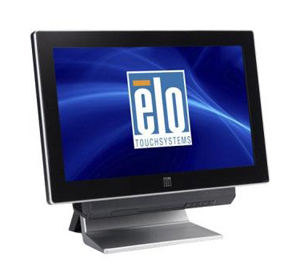 The Elo Touch Solutions C-Series C2 Rev.B models provide a highly configurable, ruggedized touchcomputer in two screen sizes: 19-inch and 22-inch. These models are available with a choice of industry leading Elo touch technologies: AccuTouch ("no-bezel" resistive) or iTouch Plus (zero-bezel multi-touch surface acoustic wave). The C-Series C2 models are fan-less – well-suited for environments where noise may be an issue – and can meet the diverse needs of a wide variety of point-of-sale (POS), point-of-information (POI), and point-of-service venues, including retail and hospitality display units, customer loyalty systems, Internet access sites and mobile kiosks.
The C-Series All-in-One touchcomputer platform offers big, bright LED HD displays in a wide-aspect ratio. This makes the C-Series an excellent choice for retail point-of-information, counter top product demonstration or customer information systems. In addition, hospitality host and seating systems that depend on an accurate display of restaurant layouts can utilize the wide screen of the C-Series and the additional screen space available to display their seating/ floorspace. The C-Series is RoHS compliant, and includes an enclosure design that is resistant to dripping water with an IPX1 rating, protecting the unit from liquid drops and spills. The C-Series is an excellent fit for a wide variety of retail and hospitality settings.
The C-Series touchcomputers bring flexibility with your choice of connectivity, serviceability with easy access to key components, and a choice in processing power. In addition, an array of field-installable peripherals, spill-resistant sealing, and a full range of standard of input/ output port connections make the C-Series both versatile and powerful.
These models feature a fan-less Intel Atom® Dual-Core 1.86GHz N2800 processor, and support multiple customer-installable memory and storage configurations. For applications requiring even higher performance, look at the powerful, fan-cooled C3 models with the 3rd Generation Intel Core-i3, 3.3GHz i3- 3220 processor with HD2500 graphics.