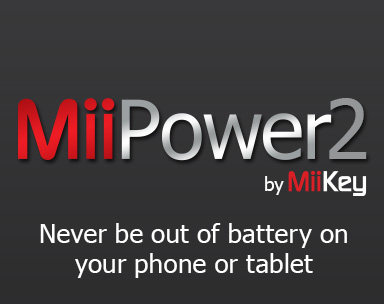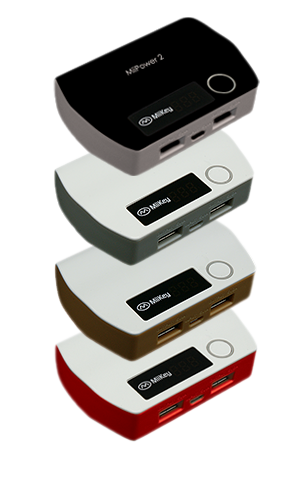 Micro USB cable included.
Will charge a smartphone twice before it needs its own charge.
5200mAh power bank.
Digital meter to know the exact remaining power.
Two USB ports charge two gadgets at the same time.
One port optimizes charge for iPads and other tablets that require 2mAh.
Small and stylish - fits any pocket or bag.
Digitalize your life!
With MiiPower2, you will never be out of battery on your iPhone, iPad, iPod or any other device that can be charged via USB cable, including cameras, smart phones, and many hand held gaming consoles. MiiPower2 can charge iPhone or any other smart phone two times before it needs charging of its own. Surf the net as much as you like, play a game a little longer or simply call someone without worrying about your battery life. Go ahead and digitalize your life! With its small size and light weight, it's convenient for people on the go. Being out of battery power is a thing of the past. MiiPower2 can charge your iPhone 100% in just 90 minutes.