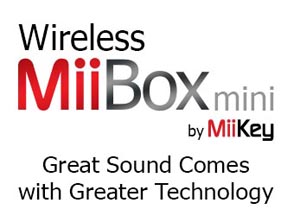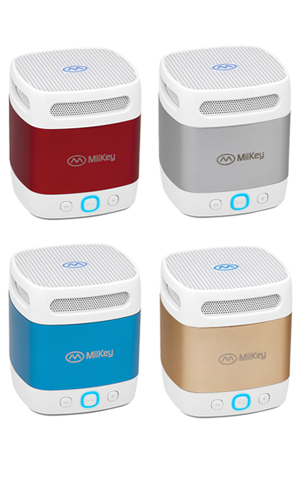 Total Freedom from Wires
MiiKey MiiBox Mini portable speaker brings the party with you, wherever you go. The MiiKey MiiBox is lightweight, portable, and completely wireless.
Change tracks from your phone or take a call with the MiiKey MiiBox built-in microphone. New features include the ability to amplify or stereo your music and built in music player. Small enough to fit in your hand, the MiiKey MiiBox Mini surprises with its powerful, amazing sound with deep bass.
MiiBox Mini will become an extension of you, all you have to do is turn it on and get turned on. Let music & technology surprise you! MiiBox Mini by MiiKey changes the way you listen to music, play video games or make calls, all wirelessly & handsfree!
Bluetooth wireless connection
NFC tap and connect
Built-in music player
SmartTalk works with Apple's Siri
Built-in microphone for calls
High quality Aluminum alloy
High quality Aluminum alloy's status
MP3 / WMA / WAV
Patent bass radiator
NdFeb speaker
Supports Ape & Flac lossless play
Lightweight. Travel buddy.