ELYSIUM – Domicile of the blessed in the ROMAN EMPIRE, surrounded by own stars and a sun - your new high end gaming tower. Spotlighting your hardware with 12*5.25" drive bays and two 4 in 3 HDD cages. Supporting extreme HPTX, XL-ATX, and downward form factors. Aluminum and mesh front design with USB 3.0 and Hot-Swap HDD docking on the top panel. Two mounting possibilities for PSU on the top and bottom, and water cooling experts and enthusiasts will be overwhelmed with their radiators up to 420mm including seven spots for the tube guidance.
ELYSIUM
ELYSIUM – Domicile of the blessed in the ROMAN EMPIRE, surrounded by its own residential stars and sun – This high end gaming tower is built to be the Ultimate Super Tower.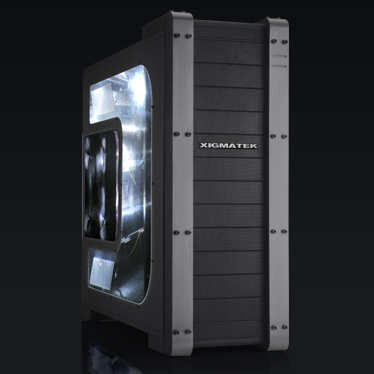 Standing at a height of 618 millimeters and 230 millimeters wide, Elysium casts a shadow of elimination miniaturizing anything in its path. Elysium is defiantly a dream come true for PC modifiers, gamers, and the general public.
Due to the extreme size of the Elysium our engineers needed to accomplish a way to stabilize the structure, Xigmatek designers discovered the concept of reinforcing the panels making them over 30% thicker than the average panel's you would find on the market, included are the option of clear side panels so that enthusiasts can exhibit their exquisite creations.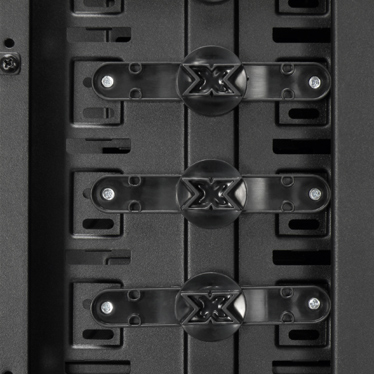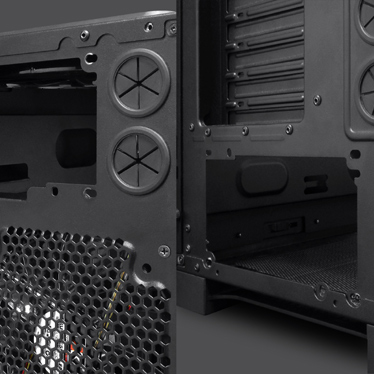 The Elysium was envisioned with the concept of freedom.
We wanted our users to have the freedom to think outside the box, exploring endless opportunities.
To make that happen our designers had to think big. Inside the Elysium we decided to equip twelve 5.25" drive bays with our innovative screwless ODD holders and two HDD cages which are preinstalled.
One of the exceptional options for the Elysium is the top console; you have the choice of installing three fans or two radiators equipped with 7 rubber radiator pipe holes giving you total control in customization and cleanness.
With such an innovative Super Tower, we needed to provide great power, so we decided to add the option of two PSU's intended for users that wanted to optimize even further by installing two SLI's.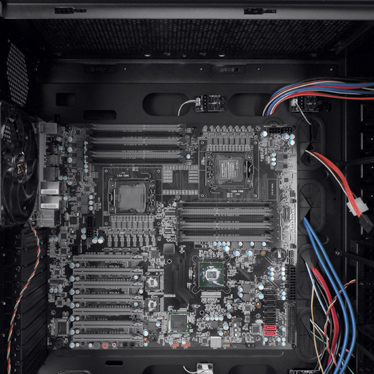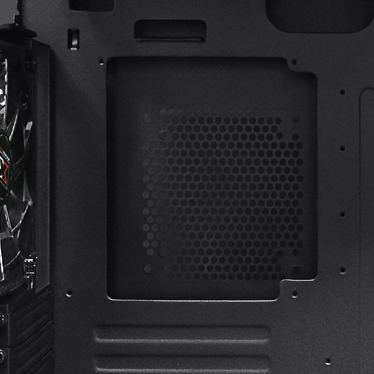 Opportunities are endless with Elysium, our engineers envisioned to allow our users the freedom to choose their most desirable motherboard - Our Super Tower makes HPTX, XL-ATX look diminutive.
A cut out interior CPU panel allows easy access to the back of the motherboard with included anti- cable technology which hides all unnecessary wires.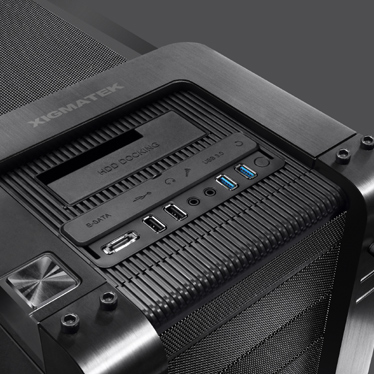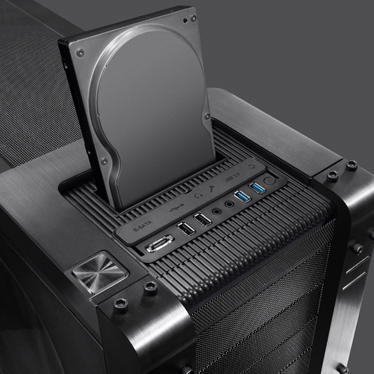 The sky is the limit - With our innovative USB 3.0, power button, and Hot-Swap HDD docking on the top panel, inefficiency will be minimized giving you the freedom to control everything with just a simple hand movement.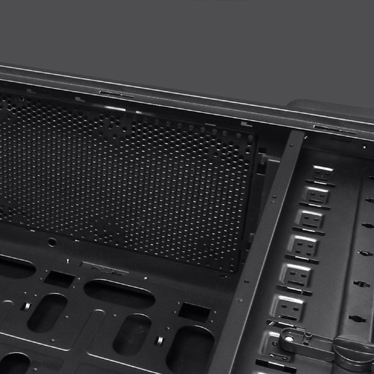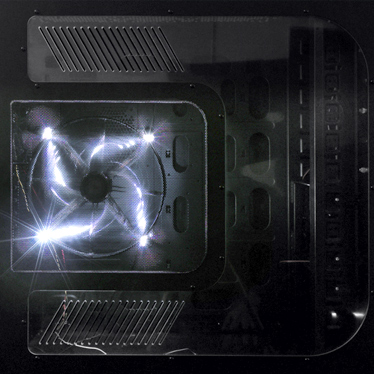 At Xigmatek we are renowned for our innovative cooling systems, after conducting numerous experiments on heat control we came up with the concept of adding a base, top and front detachable dust-proof mesh technology which is designed to conduct perfect airflow circulation from all sectors ultimately creating impeccable performance. The Elysium supports an astronomical 7 fans including 4 preinstalled LED fans ready to go:
2 x 120mm LED fans at front (4-IN-3 HDD cage x 2)
1 x 140mm LED fan at rear
1 x 200mm LED fan at side panel
The anti-vibration rubber technology at the base not only creates a prestige look but most importantly delivers rapid airflow through the base like an exhaust forcing away any heat accumulated within therefore eliminating heat congestion.
---
XIGMATEK LEADING THE WAY
XIGMATEK CONTINUES TO LEAD THE MARKET IN INNOVATIVE IDEAS THAT ARE TRANSLATED INTO TRULY UNIQUE PRODUCTS. XIGMATEK'S COMMITMENT TO INNOVATION, DESIGN, QUALITY, PERFORMANCE AND VALUE MEANS THAT THE CUSTOMER GETS THE BEST FEATURED AND PRICE/PERFORMANCE VALUE IN THE MARKET.
XIGMATEK: WE INNOVATE