The Coboc HA-HMSPL-1X2PT HDMI Splitter is designed to share one HDMI input across two displays, by splitting the source signal into two identical outputs. It supports HDCP and the latest HDMI standards – like High Speed HDMI, 3D, and Deep Color – to take full advantage of your source device. A Micro USB port located on the side draws power from an external supply for better signal strength and integrity.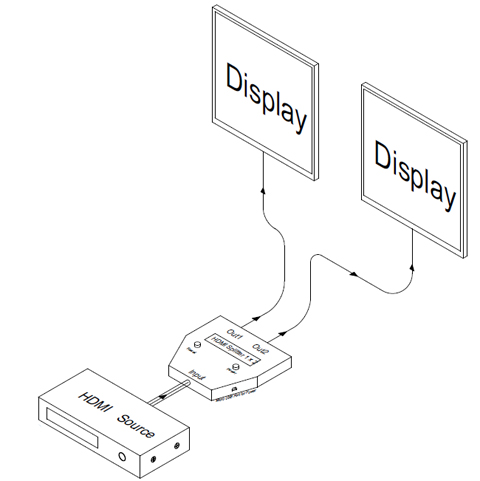 Superior Performance This device is v1.4 HDMI-compliant and supports 3D Video signals, Deep Color, and 1080P resolutions, together with High Definition Audio. You can get the full potential of your source device.
HDCP Support Enables playback of Blu-ray Discs and other protected content at full HD resolutions.
USB Power Port Some HDMI sources may not provide enough power over an HDMI port. The reserved Micro USB port on the side gets power from a source USB port, display USB port, or an external USB power adapter (not included).