Overview
MSI A55M-E35 FM2+ / FM2 AMD A55 (Hudson D2) HDMI
Micro ATX AMD Motherboard
Military Class 4
MSI's new Military Class 4 components support you while you are questing, racing, battling and shooting your way to the top. MSI's Military Class 4 components deliver record-breaking stability when you need to keep cool in the heat of battle. The new standard in stability built on a proven technology of high quality components.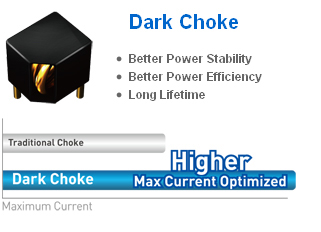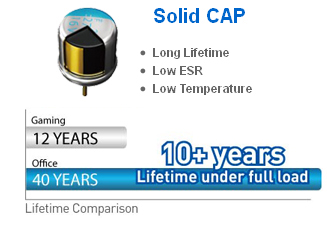 Fast Boot
No more waiting for entering OS! MSI Fast Boot helps to make motherboards boot lightning fast. MSI also add the GO2BIOS button with-in. Simply click it to reset your PC and then go straight to the system BIOS.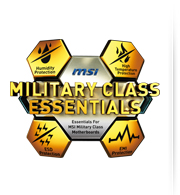 Military Class Essentials
The core of Military Class 4 is based on the essentials which increase your stability in the worst conditions. The humidity protection and high temperature protection ensure your system surviving each environment, no matter how harsh. The new structure of the PCB limits EMI radiation. On top of that all the connectors have ESD protection in order to prevent short circuit.

Humidity
Protection
The latest Gen 4 Fabric PCB helps against moisture caused by some humid conditions and environments.

ESD
Protection
Anti-ESD ICs and fuses onboard helps to totally protect your motherboard from electrostatic damage.


EMI
Protection
The optimized EMI-proof design helps to keep users safe when during a long-time computer operation.

High Temperature
Protection
Certificated Military Class 4 components work stably under some extreme conditions.


OC Genie 4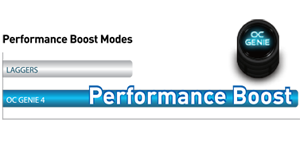 OC Genie 4 supercharges your speed! When used, OC Genie 4 accelerates your entire system and puts it into overdrive! Tuned by the professional overclockers, OC Genie 4 hands you record-breaking performance on a silver plate.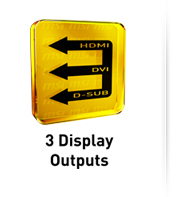 Three Display Outputs
With the 4th Gen Intel® Core processors featuring Intel® HD Graphics core inside, MSI's 8 series motherboards that equips with three video ports support the triple display output a more flexible usage.

---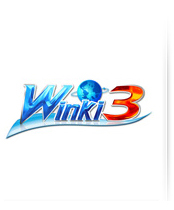 Winki 3
Winki 3 is a free Linux-based OS which is based on the Linux core. With an ultra-fast booting speed and a multi-language interface, the built-in Winki 3 provides an easy-to-use internet environment that includes the most popular functions such as internet surfing, web mail, instant messaging, picture browsing, and more. It's the most practical way to be online in the shortest time.
Features
User friendly & totally free applications
Power on to run applications in 25 seconds
Multi-language interface support
---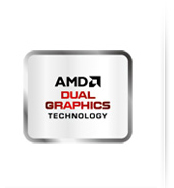 AMD Dual Graphics
The GPU's computing power can be enhanced through the collaborative computing of video cards and APU
Support AMD Radeon HD series graphics card*
MSI completely exerts the AMD Dual Graphics technology to the best
---
Three Display Outputs
With the AMD FM2+/FM2 A-series APU featuring integrated AMD Radeon™ HD 8000/7000 series graphics inside, MSI's FM2+ series motherboards that equip with three video ports support the triple display outputs a more flexible usage.
---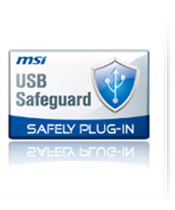 USB Safeguard
USB Safeguard can prevent motherboards and USB devices from being damaged by short-circuit and ESD (Electro-Static Discharge) with Anti-ESD chips built-into the motherboards. Additionally, the safeguard can protect against such dangers multiple times, and greatly improves product lifespan.
Features
All MSI motherboards use USB Safeguard's anti-ESD chip for thorough protection against ESD damage
USB Safeguard is protected against a short circuit and/or ESD without the need for a fuse. It also supports stand-by power supply
---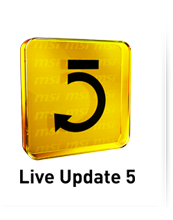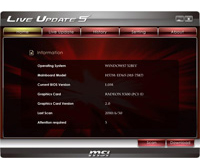 Live Update 5
MSI Live Update 5 is a powerful and useful application for updating the latest BIOS and Drivers, saving you time and lowers the risk of updating. End-users can install and run the Live Update 5 software on their computers with the companion CD or downloading the app from the MSI website.
Features
Automatically Detect the BIOS / Driver / VGA / Utility Update
Support Microsoft Windows XP / Vista / 7 – 32- & 64-bit
---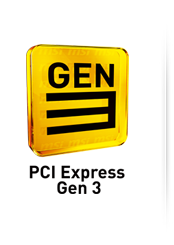 World's First PCI Express Gen 3 Motherboard Brand
With ultra-high 32GBps transfer bandwidth, PCI Express Gen 3 provides a 2X faster transfer rate than the previous generation, this delivers amazing capabilities for true next generation extreme gaming.
Benefits:
Double the Bandwidth
Increased efficiency and compatibility
Extreme performance for current and next-gen PCI Express cards
---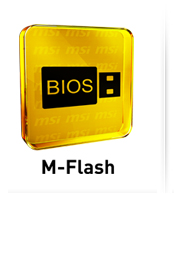 M-Flash
Compared to common motherboard which need extra BIOS chips, MSI's M-Flash has a double advantage: first, it doesn't need extra components, and secondly, all your BIOS data will be saved in the USB drive. The stored data does not only have backup and upgrade function, moreover it can also be seen as a portable BIOS chip which is actually able to boot up your PC.
Features
Backup/Restore Your BIOS to/from Any USB Flash Disk
Avoid Unnecessary Repair Due to Accident Failures During the Upgrading Process
Earn more BIOS Lifespan by Reducing Unnecessary Rewriting Process
What's in the Box