The Gigabit Ethernet to DVI Adapter enables you easily to connect monitor and projector from a computer. You may perform a high quality presentation and DVD video by the high throughput of Gigabit Ethernet and have the content of your PC get access remotely. The display station can be up 100 meters away from your computer with CAT6 cable. You can connect to 6 different display screens with this adapter as digital signage application.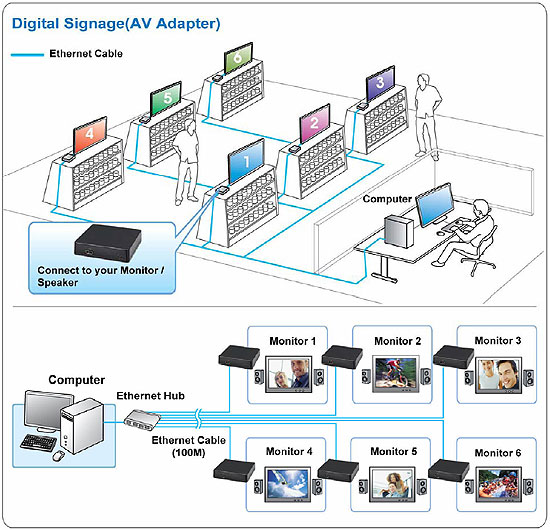 Digital signage function Connect up to 6 display screens as digital signage function, control them via a computer within distance up to 100 meters through Ethernet connection and present different video contents to the displays with the GWC AE6210A3. This adapter is perfect for use in supermarket or public places.
High resolution support The GWC AE6210A2 comes with one DVI port supporting resolution up to 1920 x 1080.