The Sparkle SPI460PFB2-MC2 power supply powers your PC in an efficient, stable and safe manner. The Active PFC and 80 PLUS certification ensure that little power is wasted. Enjoy stable power delivery with low ripple thanks to strict tests and approvals of high standards. Over voltage, short circuit, and over current protections keep your system always intact. More features include re-settable power shut down and remote ON/OFF function.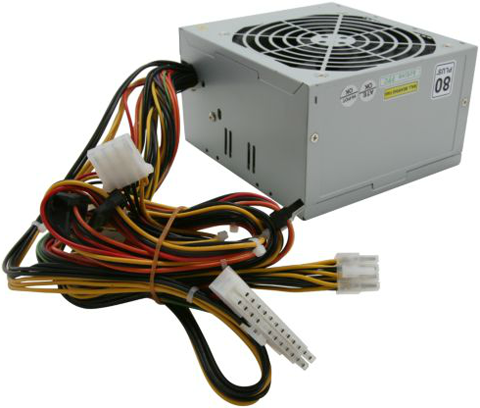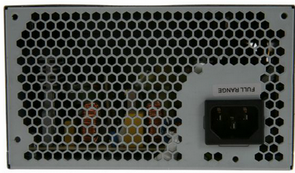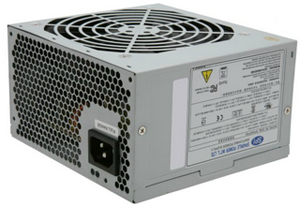 Features
80 PLUS Certified

The Sparkle SPI460PFB2-MC2 power supply is 80 PLUS Bronze certified with high power efficiency of up to 80% - 87%. Save money on your electrical bill, reduce heat in your computer's system and prolong its life.
Noise Killer

Thermal fan speed control function adjusts the speed according to temperature for optimum balance between cooling and noise level. Enjoy quiet computing all the time.
Demanding Tests and Standards Compliant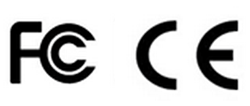 Compliant with demanding tests and standards, The Sparkle SPI460PFB2-MC2 ensures peace of mind reliability.
100% Hi-pot, ATE, and burn-in tested
Complies with FCC part 15 subpart J class B 115VAC operation, and CISPR 22 class B at 230VAC operation
Approved by CUL/UL60950-1, TUV EN60950-1 (CB Report) CE ,EMC
Active Power Factor Correction (PFC) meets EN61000-3-2
Environmentally Friendly

Compatibility with European Union Directive 2002/95/EC (Restriction on Hazardous Substances) reduces negative impact on Mother Nature.
Full Protection

Over voltage, short circuit, and over current protection keeps your system from damage.
Specifications
Temperature Range: Operating: 32°F - 122°F (0°C - 50°C); Storage & shipping: -4°F - 176°F (20°C - 80°C)
Humidity: 5% - 90% on operating, 5% - 95% on storage
Dielectric Withstand: Primary frame ground 1800VAC for one second
Efficiency: 80% minimum, typical up to 87%
Rise time: Less than 20ms
Hold-up Time: 17ms minimum at nominal input voltage
Power Good Signal: Power on delay time 100ms - 500ms, off delay 1ms minimum (TTL and CMOS compatible)
Leakage Current: Less than 3.5mA at 264Vac, 50Hz
MTBF: 100,000 hours on maximum load at +25°C
Dimensions (LxWxH): 5.5in. x 5.9in. x 3.4in. (140mm x 150mm x 86mm)
Input Characteristics
Input Range: 90VAC ~ 264VAC (RMS), Full Range Input
Frequency: 47Hz - 63Hz
Input Current: Max 6A (RMS) @ 115VAC, 3A (RMS) @ 230VAC
Inrush Current: No damage
Output Characteristics
| Output Voltage | Minimum Load | Normal Load | Maximum Load | Load Reg. | Ripple & Noise |
| --- | --- | --- | --- | --- | --- |
| +3.3V | 0.3A | 11A | 22A | ± 5% | 50mV P-P |
| +5V | 0.5A | 10A | 20A | ± 5% | 50mV P-P |
| +12V1 | 1.0A | 8A | 16A | ± 5% | 120mV P-P |
| +12V2 | 1.0A | 8A | 16A | ± 5% | 120mV P-P |
| -12V | 0.0A | 0.25A | 0.5A | ± 10% | 120mV P-P |
| +5Vsb | 0.0A | 1.25A | 2.5A | ± 5% | 50mV P-P |
* +3.3V and +5V total output not exceed 150W
* Total output for this subject power supply is 460W