The Corsair HXi series powers supplies delivers extremely tight voltage control and reliability essential for high-end PCs and workstations. They come with Corsair Link Digital support that allows you to monitor and control the PSU's operation status right from your computers. They fully support new idle status introduced from 4th generation Intel Core processor (codenamed "Haswell") thus would cause no compatibility issues. 80 PLUS Platinum efficiency reduces operating cost and excess heat, and together with Zero RPM Fan Mode technology, gives you virtually silent operation. With all Japanese 105°C capacitors, they're a great choice for high performance PCs where reliability is essential. A full set of protection measures protect your power supply and system components during power abnormalities like over-voltage, short circuit, and etc.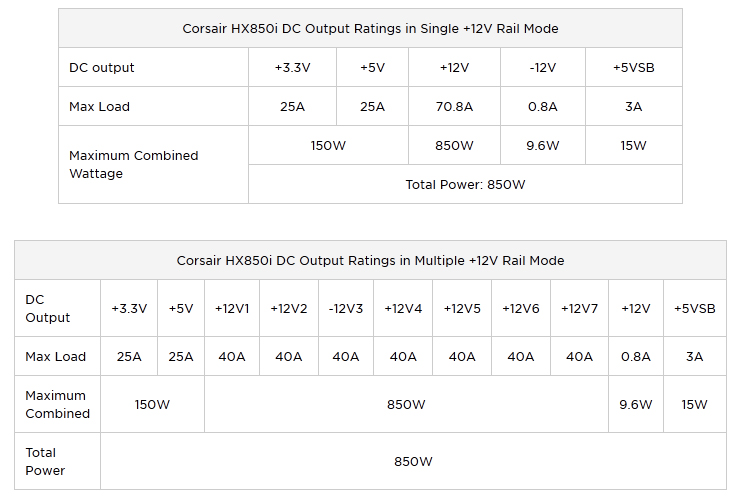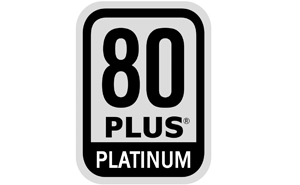 80 PLUS Platinum Certified
The 80 PLUS Platinum certified power supply provides ultra-high power efficiency of at least 89% and can even peak at 94%, saving your money on your electrical bill, reducing heat in your computer's system and prolonging its life. This model delivers high efficiency of over 92%.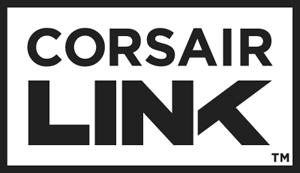 Corsair Link Digital for Advanced Monitoring and Control
Connect the included cable to a motherboard USB header and download the free Corsair Link Dashboard application for Windows and you can monitor performance and efficiency, toggle single rail or multi rail mode, and control fan speed directly from your desktop.
Easy Installation
The fully modular, low-profile cable set allows for quick and easy installation and great-looking builds. The fan self-test switch lets you quickly confirm operation before you even attach cables to your motherboard.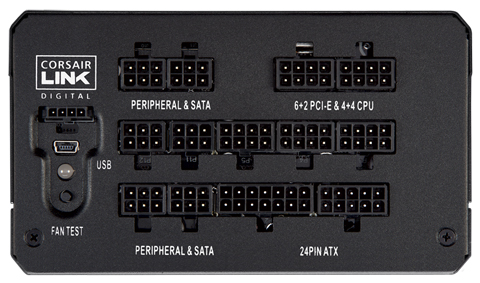 Supports 4th Generation Intel Core Processors
The low-power sleep state of the latest Intel processors can cause performance and compatibility issues with some power supplies. CS Series Modular power supplies fully support the new modes, making them an excellent choice for new PCs.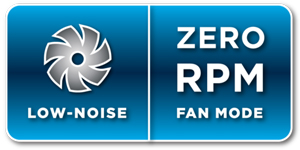 Quiet, Efficient Operation
80 PLUS Platinum efficiency and Zero RPM Fan Mode mean that at low to medium loads, the fan doesn't spin at all. And when you do push the HXi hard, the 140mm thermally controlled fluid dynamic bearing fan spins only as fast as it needs to.
But that's not all. It's quieter than most PSUs when the fan's not spinning, too. The HXi is built with capacitors and other internal components specially selected to reduce coil whine and other electronic noise.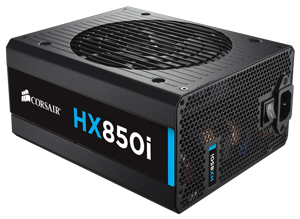 More Flair
ATX12V v2.4 and EPS 2.92 standards and is backward compatible with ATX12V 2.2, 2.31 and ATX12V 2.01 systems
Engineered to meet maximum power output at a server-grade 50C temperature rating.
Fan self-test switch to determine fan functionality even before installation.
Over-voltage protection, under-voltage protection, and short circuit protection, over power protection, over temperature protection provide maximum safety to your critical system components.
Safety and Agency Approvals: FCC, ICES, CE, UL / CUL, CSA, C-Tick/RCM, TUV, CB, CU, KC Mark, RoHS, WEEE, RoHS (China), REACH