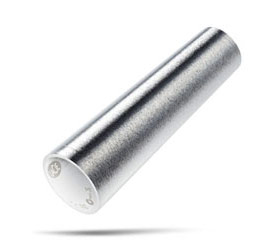 LaCie XtremKey USB 3.0

Speed and Strength. To the Xtreme.
Fast: up to 230MBps
Waterproof: 656ft (200m)
Resistant: heat, cold, shock, pressure, drops
Secure: AES 256-bit encryption
---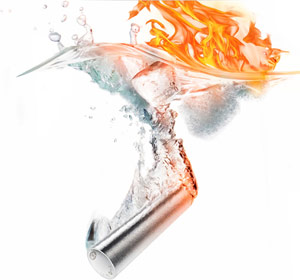 Built for the Extremes
Introducing the next generation in industrial-strength storage - the LaCie XtremKey USB 3.0. If you want to push the limits of speed, capacity, and security for your data, the LaCie XtremKey was built with you in mind. It features transfer speeds up to 230MBps*, capacity up to 64GB, and the ability to withstand crushing pressures, oceanic depths, and extreme temperatures. The LaCie XtremKey is about as hardcore as external storage gets.
---
Extremely Secure
We've put it to the test, and the XtremKey USB 3.0 is LaCie's strongest, toughest USB key yet. Its ZAMAC metal alloy construction withstands severe shock, relentless pressure, dizzying drops, and temperatures as bone chilling as -22°F (-30°C) and as scorching as 392°F (200°C). It features heat, cold, drop, shock, and pressure resistance to protect your data from the outside elements, plus AES 256-bit software encryption to secure it from the inside.
---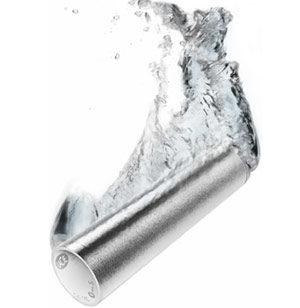 Extremely Waterproof
The LaCie XtremKey is IP-68 Level 8 certified, making it watertight up to 656ft (200m). The memory modules are shielded inside a 2mm casing and sealed with wear-resistant screw threads and a hermetic, rubber O-ring. So if your LaCie XtremKey plunges overboard while scuba diving - grab your gear and dive in after it. Your data will stay dry and secure inside.
---

Extremely Fast
Extremely large files need extreme speed. With the LaCie XtremKey's USB 3.0 interface, you get speeds up to 230Mbps for extraordinarily fast file transfers that allow you to transfer three HD movies or 9,200 photos in less than one minute. USB 3.0 makes an enormous speed increase from USB 2.0, and best of all, it's backward-compatible with USB 2.0. Never worry about connectivity.

---
Secure Cloud Storage
LaCie makes it easy to Integrate Wuala Secure Cloud Storage into the XtremKey, making storing and sharing your files, photos, or videos easier than ever. You get a year of one-to-one storage ratio with Wuala (your 32GB XtremKey will come with 32GB of Wuala storage, for example), allowing you to back up your key's contents or double your storage capacity. Even access your files on the go with the Wuala Mobile App.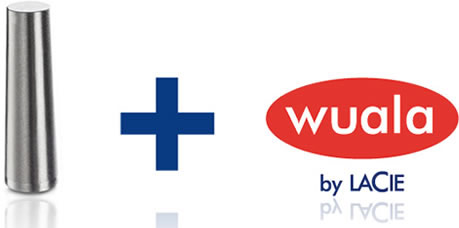 ---
*For optimal performance, the key must be connected to a USB 3.0 host port. Calculations are based on average read time. Transfer rates vary slightly from one key to another.
**Determined with 10-ton vehicle drive test.
***Calculations are based on approximately 4GB HD videos and 2MB JPEG photos. These values may vary depending on your configuration.