Team Vulcan PC3 12800 DDR3 / DDR3L 1600 4GBx2 Desktop Memory TLYD38G1600HC9DC01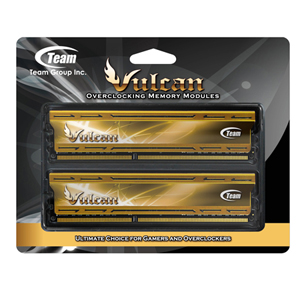 A Serious Gaming Rig Requires Serious Components
The Team Vulcan is engineered and optimized for overclocking, with carefully-selected original chips that go through rigorous testing and verification procedures for top quality. High speed, low latency, and high capacity satisfy the needs of 3D-, graphics-, and multimedia workers for fluent and swift operation, even when opening a large quantity of applications and media files. Add this memory to your system, and watch the performance fly.