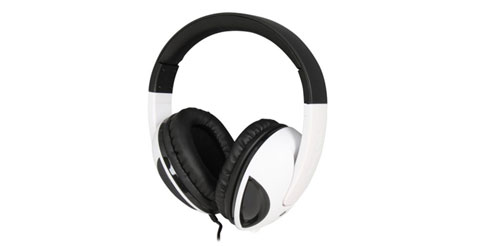 Oblanc COBRA Headphones with In-Line Microphone
On-ear inverted triangle cup ensures comfortable fit with leatherette ear pads for precision fit and acoustics.
On-Ear Noise Isolated Design
Oblanc's R&D team combines the high quality audio of models currently available on the market with unique style and design to provide consumers with an even more alluring headphone. Wearing it, you will surely experience the original feeling that music creators intend to convey, and come to realize that headsets are no longer merely a product, but a display of your personality and taste.
Key Features
COBRA210 - 2.1 Sound Dual Driver
In-line Microphone with Call Control and Tangle-free Cord
Frequency Response: 20 - 20KHz
Built-in Headphone Amplifier
Acoustic Design: Dynamic, Closed-back
Gold Plated 3.5mm Jack Four-Pole Connector
---
Highlights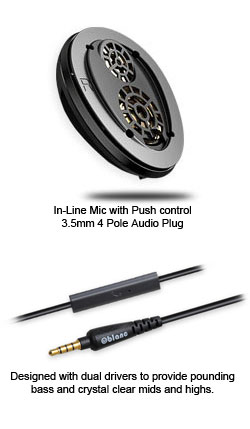 Connect to Just About Anything
COBRA's are the perfect partner for smartphones, allowing you to make and receive calls as well as control several music playback functions of the iPhone with its in-line remote control. Each headphone comes with a 3.5mm Y-adapter for PC use.
Padded Headband and Ear Pads
A plush leatherette headband with good padding provides support up top, and the same leather-like material also wraps the ear-cup cushions. The ear cups are hinged on metal enforced plastic bands that slide in and out of the headband for a wide range of adjustment.
Dual 40mm and 30mm Drivers for COBRA210
The COBRA210 sports a 30mm driver for treble and 40mm driver for bass, providing pulse-pounding sound. You can adjust the amount of bass effect on the side of the headphones. To power the dual driver, an mini headphone amplifier is built into the headphone that last up to 10 hours with two hours of charge.