SMK-Link Presentation Devices - VP4550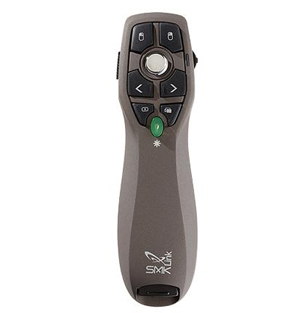 Business Presenters - the Sapphire Presenter is a powerful business presentation tool.  With its dedicated slide keys, thumb-driven mouse and bright green laser pointer, Sapphire is built to drive persuasive PowerPoint presentations—all from up to 75 feet away. 
Educators - control of your lecture media while you move through the amphitheater interacting with students.  Start and stop your presentation, advance and your retreat slides, and focus attention with Sapphire's bright green laser pointer.  It's easy. Just plug in the USB receiver and go.