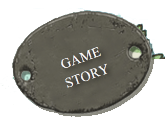 This is the story of crossed destinies and a broken love in a world torn apart.
All of them will try to survive the horror of the trenches following their faithful canine companion.
In Valiant Hearts: The Great War™, the lives of all these characters are inextricably drawn together over the course of the game. Friendship, love, sacrifice, and tragedy befall each one as they help each other to retain their humanity against the horrors of war.
Did you know that thousands of dogs served during WWI? Used as messengers, they carried orders to the front lines in capsules attached to their bodies. Dogs were also used as guards, as well as ammunition and gun suppliers.
Do you know who the Godmothers of War were? The operation, launched in 1915, transformed letter-writing from personal support of loved ones into an act of patriotism for soldiers on the battlefront.
Did you know that elephants were used during WWI? Since the military purchased most of England's horses and sent them to the Western Front, many farmers and traders had to find alternative beasts of burden, like the exotic elephant.
Did you know that wine was distributed to french soldiers every day? Distributed as an important elixir, each soldier received 12.6 fluid ounces (37.5CL) of wine as daily ration in 1914. The quantity increased to 17 fluid ounces (50CL) in January 1916 and to 25 fluid ounces (75CL) at the beginning of 1918.
Did you know that a real, working cello was made from a box of ammunition? The famous soldier-musician Maurice Maréchal, called to the front in 1914, played religious scores on it throughout the Great War.
Did you know that more than 500,000 pigeons were used during the Great War? Some even received the Ring of Honor, a decoration for services rendered.
Do you know how the word "tank" came to be used? Initially called "landships," the British decided to code name them "tanks" in order to disguise them as water storage tanks rather than as weapons.
Did you know that weapons and explosives used in WWI made so much noise that attacks from artillery barrage and mines in 1917 in Ypres, Belgium could be heard all the way from London, over 200 kilometers away?
Did you know that during WWI, British tanks were initially categorized into "males" and "females?" Male tanks had cannons, while females had heavy machine guns.
Did you know that more than 65 million men from 30 countries fought in WWI and that nearly 10 million of them died? The Allies lost about 6 million soldiers, while the Central Powers lost about 4 million.
Did you know that WWI soldiers invented an original language? "Trench Slang" is full of nearly 2000 words and expressions.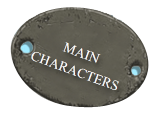 Emile was born in Saulcy-sur-Meurthe, Lorraine on March 12, 1872, to a family of miners.
In 1894, he fell in love with Paulien in Rotterdam, a Dutch laundress and a strict Roman Catholic. The couple married in 1895 and settled into a quiet life dairy farming near Saint-Mihiel, France. Three years later, Paulien died giving birth to twins, only one of whom, their daughter Marie, survived.
After a life resolutely dedicated to his work, God, and the rearing of his daughter, Emile was called-up on August 13, 1914, just a few days after the declaration of war. While fighting on the Western front, he became a prisoner of war after his first battle.
Freddie was born to a Creole family in La Place, Louisiana on February 27, 1882.
In 1912, he began a secret courtship with Margaret, a young white woman and daughter of a prominent steamship magnate. He asked her hand in marriage one year later and the couple decided in the spring of 1914 to get on a cargo ship and head to La Rochelle, France, where they could be married. The couple visited Paris and toured the French countryside until the war broke out.
Tragically affected by the war, Freddie enlisted with the French Foreign Legion, seeking revenge against the German Regiment which stole from him these moments of happiness.

Karl was born on May 6, 1896 in a small village in Germany near Strasbourg, where his father served as a Lutheran pastor.
By all accounts, Karl's home was cold and conservative. He was educated as a youth, but having neither the money nor the inclination to go to college, Karl left home at the age of sixteen, finding work in factories and on the odd farm in Belgium and France.
One year later, at a village farm belonging to Emile near St. Mihiel, France, Karl decided remain behind to work as a farmhand. It was here that he fell in love with Marie, Emile's daughter. From this love a baby was born just as the war was starting and Karl was asked to leave France.

Anna was born in the Belgian city of Ieper (more commonly known by its French name "Ypres") on December 26, 1891, into an aristocratic family.
Her father, Paul, was a highly respected pioneer in engineering who sent her to Paris in the spring of 1914 to complete her studies.
When conflict broke out the following summer, Anna quit school to help the war effort by working in a munitions factory, but left Paris immediately after discovering that her father had been forced into service by the German army after the occupation of Ypres.
Selfless and ready to shun her life of entitlement to help serve the less fortunate, Anna left Paris on September 6, 1914, during a famous moment in WWI history: the Battle of the Marne.

Walt, a Doberman Pincher, was raised in a German military kennel and trained to become a Dog Medic in the German Army.
Along with the 30,000 other dogs who also served during World War 1, some used as watch dogs and others as letter carriers, Walt is loyal and always ready to serve.
Separated from his German owner at the start of the war, he will end up playing a key role in the lives of our Valiant Hearts.