The complete online security choice of computer experts to protect your computers, mobile devices and files. The All-in-One Security goes beyond PC protection to defend your Mac, mobile devices, identity, system and personal files. Groundbreaking protection defeats viruses, spyware and online threats. The software scans faster and uses less memory than other security products. 25 GB of online protection is provided to keep your files and photos safe and make them available on all your devices.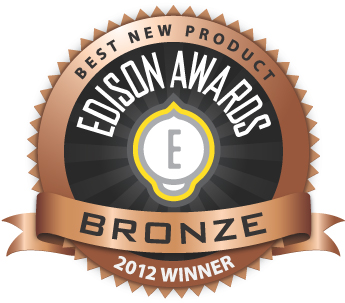 Revolutionary Threat Protection Enhanced antimalware engine makes Webroot's cloud-based detection even more effective at identifying new threats. Warns you of malicious sites and search results before you click on them. First-of-its-kind management website allows you to check security for your PCs, Macs and mobile devices, no matter where you are. Want an extra layer of online protection? No problem. Webroot SecureAnywhere Complete doesn't cause conflicts with other security programs, so you can add it to the protection you already have. Compatible with Microsoft Windows 8. Social network protection on Facebook and Twitter.
Proven Faster and More Efficient Quietly protects you without interrupting you or slowing you down. Doesn't rely on old-fashioned threat signatures that need constant updates to detect threats. Most scans take less than two minutes (After initial scan, deep system scans typically take two minutes or less). Uses less computer memory than competitive security products.
Identity and Privacy Protection Encrypts your passwords and syncs across your devices so you can easily and safely login to your banking and shopping sites. Unique Identity Shield "hardens" your browser to prevent cybercriminals from stealing your personal information while you are shopping or banking online. Next generation firewall that uses the cloud to detect and block harmful network connections. Antiphishing projection warns you of fake websites that trick you into entering your personal information.
Mobile Internet Security Contains the mobile protection that PCWorld called "the fastest-rising wireless security star". Protects your iPhone, iPad, and Android devices. Automatically scans all apps and downloads for mobile threats. Locates, locks or wipes data from your smartphone or tablet if lost or stolen. Blocks harmful websites in your mobile browser.
System and File Protection 25GB of online storage available to protect your files, photos, music and more. If you make a change to a file on one of your devices, the changes are automatically made to the file on your other devices. System Analyzer and System Cleaner combine to diagnose and clean system slowdowns, maintain your privacy and find security holes. Maintains your privacy by wiping away all traces of your online activity and removing unneeded files.
Never Worry That Your Protection is Setup Properly New, intelligent installer automatically optimizes settings to maximize protection for your specific computer. Your PC protection is always updated and working quietly in the background. An all new home dashboard clearly explains how you are protected. Webroot's Customer Support can solve issues quickly. When you ask for help, a report with details of the problem and your system are sent automatically.
Learn more about
SecureAnywhere Complete 2013 - 5 Devices