Small business friendly, enterprise strong.
The Malwarebytes Business Edition provides the strong, proactive anti-malware defense your business needs to survive in today's threatscape. It's engineered to run alongside your existing security solutions, and utilizes powerful heuristic and definitions-based technologies to detect and remove zero-hour malware your antivirus software can't. Up to three scan modes suit your different needs. You'll also appreciate its great compatibility and small footprint design.
Screenshots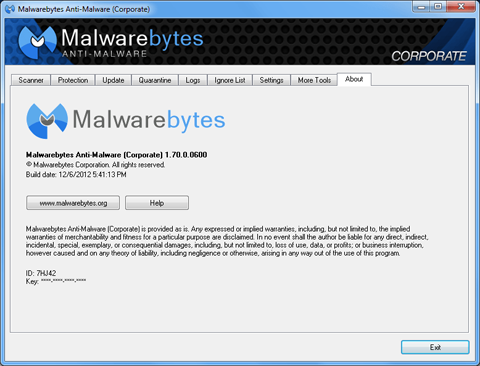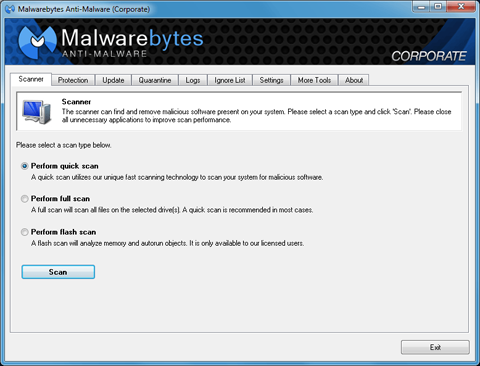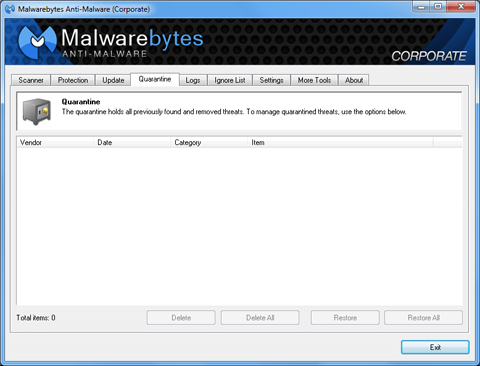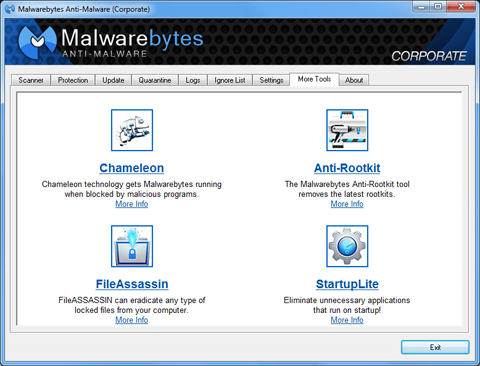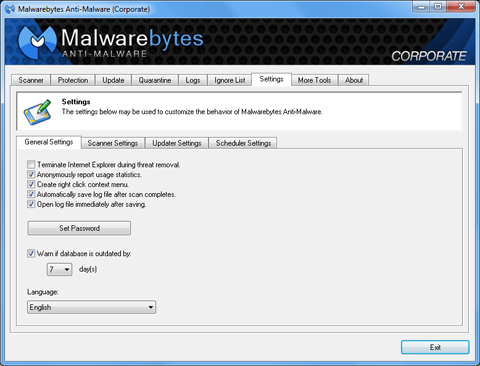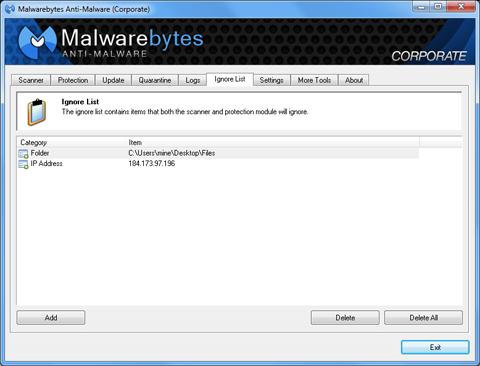 Powerful, full protection The exclusive blend of heuristic and definitions-based technologies protects against these threats at zero hour, often before they have been identified by other security products. And if your endpoint security fails to detect malware, the bleeding-edge remediation tool will remove it completely.
Malicious website blocking The Malwarebytes Anti-Malware Small Business edition offers malicious websites blocking, letting the staffs surf the internet worry-free!
Three scan modes In full scan mode, it will scan all files on the selected drives. The quick scan mode utilizes the unique fast scanning technology to scan your system for malicious software. The flash scan mode will analyze memory and autorun objects. (only available to licensed users)
Small system footprint The small system footprint extends the life of older hardware, reducing your capital expenditures.
Great compatibility The Malwarebytes Business Edition is compatible with other major endpoint security products, delivering layered protection for your system.
Warranty, Returns, And Additional Information