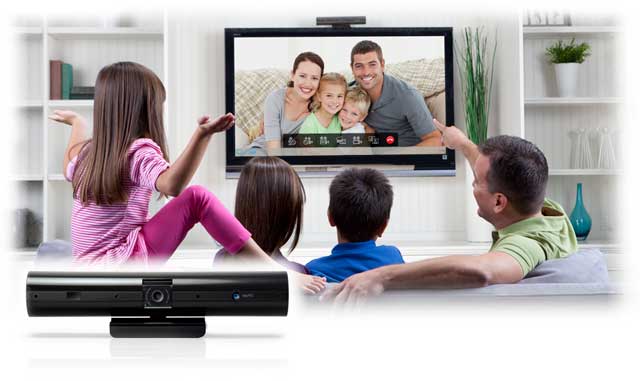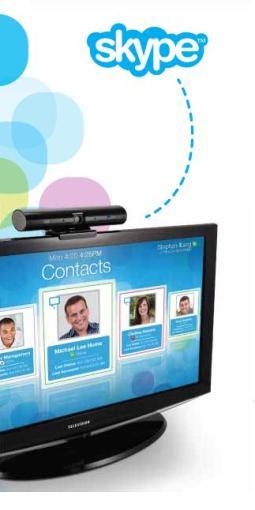 telyHD Video calling system
telyHD is a revolutionary new device that delivers spectacular HD Skype video calling right to your HDTV. Instantly connect with the people you care about no matter how far away they might be; all in beautiful HD quality from the comfort of your couch. A picture may be worth a thousand words, but live HD video says it all.
Skype on your TV
Turn any HDTV into a high-definition video calling system, no computer required. telyHD is an "all-in-one" device that includes an HD camera, four noise-cancelling microphones, and the Skype video calling application. Simply plug it into the HDMI port on your TV and you can call anyone - anywhere in the world, on any Skype enabled device including PCs, tablets, mobile phones and more. telyHD also provides Video Mail, Photo Sharing, and Digital Zoom.
Why telyHD?
telyHD combines the FREE global reach of Skype with the HD video calling capabilities of high end video conferencing systems.
Five top reasons why people choose telyHD
Make video calls from the TV, connects via an HDMI port
Send and receive stunning 720p HD video
No computer required
Affordable, with no monthly fees
Connect with other Skype users on any Skype enabled device (tablet, phone, computer, and more)
How telyHD improves your Skype Experience
All of your Skype contacts are instantly available after set-up. Simply scroll through your contact list and place an HD video call. In addition to making video calls from the couch, telyHD provides a significant improvement over using Skype on a computer based on additional features and functionality such as:
A wide angle lens that can see your whole family on the couch. Web cams are designed for the desk. telyHD is design for the living room.
Four noise-cancelling, beam forming microphones that isolate your conversation from any background noise and provide crystal clear audio.
Digital pan, tilt and zoom allow you to select and focus on a particular area of the image. Want to zoom in on the person talking? No problem!
---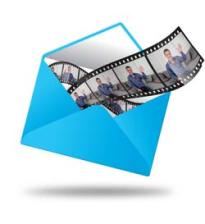 Video Mail
Video mail is an awesome feature that is available when both the calling and remote parties have a telyHD. Recording a video mail is very similar to recording a voice mail, but a lot more fun!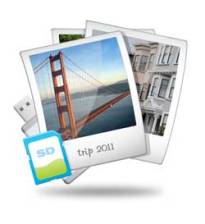 Photo Sharing
During a tely-to-tely call, you can instantly share images from any SD card or a USB drive. Simply insert the SD card or USB drive into the back of the telyHD and select Photo Sharing from the in-call menu.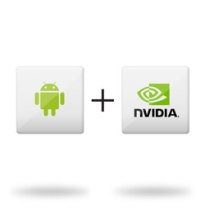 Android + NVIDIA
telyHD is built on the Android operating system and a powerful NVIDIA processor. These two technologies will enable future Android based applications such as interactive games, social TV, streaming HD video content, and so much more.
---
Everything but the hug
A bedtime story. A lost tooth. A shared smile. telyHD brings everyone together to experience life's special moments.
Easy Set-up
Place telyHD on top of your TV using the included universal TV mount. It also can sit next to the TV. Then, plug the HDMI cable (included) into your TV or AV stereo receiver, and plug in the power adapter to activate the unit. Use Wi-Fi or Ethernet to establish a network connection. Then simply log into Skype using your existing account or create a new account right from the telyHD setup screen. That's it!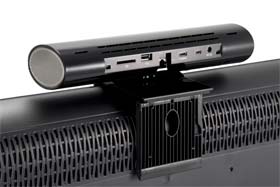 Privacy
telyHD has the following privacy features to make you feel safe:
White lists:
When enabled, this feature will only accept video calls from approved contacts. All others will be rejected.
Privacy shutter:
telyHD includes a built-in privacy shutter that can be closed when the device is not in use or during a call, if desired.
Pause Video/Audio:
During a call you can pause the video portion, the audio, or both aspects of your call.

Everything you need is in the box!
telyHD with privacy shutter and universal TV mount/desk stand
Remote control
HDMI cable
Power adapter
User Guide
Technical details
HD camera: send and receive HD video up to 720p
Ethernet port and Wi-Fi 802.11 b/g/n compatible
Four directional noise-cancelling microphones
NVIDIA Tegra 2 Dual-Core ARM Cortex-A9, On-chip GPU with H.264 encoder/decoder
512MB RAM; 2GB EMMC
Android operating system
Skype application
Size: 10.75" wide, 3" high, 4.125" deep, weighs less than 1 pound.