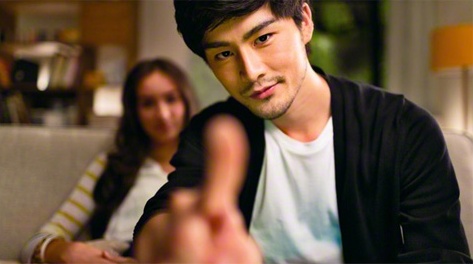 Ultrabook™. Inspired by Intel®. Featuring the available Intel® Core™ i5 processor, the VAIO® Duo will let you experience a whole new world of computing. You'll get more done and enjoy more entertainment all on the go! Use the Duo as a tablet for consuming content. Slide it open and use the keyboard for creating content. Use the Digitizer Stylus to write, draw or interact with the touchscreen. The possibilities are almost endless!
Tough yet beautiful
The 11.6" Full HD 1920 x 1080p touchscreen LCD is equipped with IPS (in-plane switching) technology so you can enjoy a crisp image from any viewing angle - perfect for giving an important presentation or watching the latest blockbuster hit. The LCD is made tough and scratch resistant to help withstand the abuses of everyday use.
Smooth Surf Slider® design
The unique Surf Slider® design allows smooth transitions between tablet and laptop modes. Interact with the tablet by using the stylus or your fingers on the 10 point capacitive touchscreen. When you need the speed of real keys, simply slide the screen back to reveal the keyboard. It's thin and light design is perfect for the mobile user on the go.
Digitizer Stylus
The digitizer stylus delivers precise performance allowing you to write, draw, and tap the touchscreen effortlessly. With every stroke, the digitizers stylus captures even the most subtle nuances of pressure, allowing you to adjust line weight, brush size, and more by pressing harder or softer with the pen. When the pen is near the screen, the touch sensors are turned off so you can maintain a comfortable writing position, even laying your palm on the PC. Two tips are included, allowing you to simulate working with a variety of traditional art and design materials.
ArtRage® Studio Pro
ArtRage® Studio Pro contains all the tools of ArtRage Studio: oils, watercolors, and inking pens making it easy to produce natural looking artwork on your computer. This version is ideal for artists who need to edit their work in more depth, supporting Photoshop® compatible filters, real world color blending, post-spray editable stickers, and more.
Sony's Media Apps
Experience your content like never before with Sony's Media Apps. We bring together the very best of Sony's state-of-the-art technologies to provide an exceptional experience. You get seamless connectivity across all of your Sony devices to your content. Share and play with your content as you choose. Quick and easy access to content stored locally, on DLNA@ servers, or from the PlayMemories Online service.
Sensational Sound
Experience full-impact surround sound anywhere with Dolby® Home Theater® v4 technology on your PC. Whether you listen through headphones, the speakers in your laptop, or a connected home theater, a more captivating entertainment experience can be yours anytime. Dolby Home Theater technology offers total control over audio settings, so you can customize the sound for the maximum impact. It makes audio levels more consistent: set the volume once, and that's where it stays.
Night Shift
Practical innovation is a cornerstone of Sony's vision, and our keyboards are no exception. The keyboard features precisely engineered keys to create a comfortable and intuitive typing experience. When typing in dim light, an LED backlight creates a pleasant glow, framing the individual keys and illuminating the lettering to make it even easier to find the right keys .
Rapid Wake
With Sony's own rapid wake technology, you never have to shut down your computer again. Whether you are done working for the day or just heading out to get some coffee, simply close the lid to put your PC into sleep mode. Then, when you're ready to start again, resume in two seconds with your data safe and secure. If you are unplugged, don't worry about draining your battery. Your PC can stay in sleep mode for days.
Full connectivity
VAIO® PCs seamlessly integrate ports so you don't have to carry a dongle. HDMI®, VGA and Gigabit Ethernet ports mean you can connect to your HDTV, Blu-ray Disc™ player, external monitor and more (cables sold separately). With the USB 3.0 port, transfer heavy files at speeds up to ten times faster than USB 2.0. Don't forget the memory card slot for quick transfer of photos and videos.
Full HD front and rear facing cameras
Snap photos and shoot video of the world around you with the rear Full HD camera powered by Sony Exmor® R sensor. There's also a front-facing Full HD web camera powered by Exmor® R sensor that's perfect for chatting on-line or capturing your own antics. With amazing low-light performance and face tracking technology that allows the camera to automatically adjust and keep you in focus as you move about.
One touch
Easily exchange messages, photos, MP3 files, and URLS from one NFC (Near Field Communication) enabled device to another by simply tapping on the touch icon. It's instant and requires zero setup. Switch from listening to music on your VAIO® PC to your compatible headphones by touching the headphones to the VAIO® Tap 20 or VAIO® Duo 11. Or if you want to see the same website on your PC from your Sony Xperia™ smartphone, just touch the mark and watch it on a larger screen.
All-Day Mobility
With an optional large capacity sheet battery, you leave behind the traditional bulky and protruding long-life batteries of the past. Attaching seamlessly to the bottom of the laptop and by working in tandem with it, you'll enjoy up to double the battery life -- helping to keep you unplugged longer. And when it's time to charge, no need for your PC- this extended sheet battery can be charged independently (without laptop).
Note anytime for VAIO® PCs
Download the Note Anytime for VAIO on your VAIO® Duo 11 so you can take notes easily using the digitizer stylus or keyboard. This note taking and organizational tool will not only convert your handwriting to text, but also lets you add your own creative touch by drawing on the touchscreen with your finger or stylus so you can include hand drawn diagrams or images. You can organize your notes by specific subject or project, and even add images that you clip from the web using Active Clip™ or directly from your albums.
Enjoy your PC on your HDTV
Now enjoy all of your personal and online content on your big screen-by wirelessly connecting your laptop to your TV. Stop crowding around a laptop screen, with Intel® Wireless Display, you can sit back and experience your favorite videos, photos, movies, online TV shows, and more, all with great image clarity up to 1080p9. Simply connect an adapter (sold separately) to your compatible TV and follow a few simple steps. Set it up once, and sharing your screen is as easy as pie.
PC tune-ups and maintenance made easy
With the newest version of VAIO Care™ software you get an easy-to-use tool that lets you tune up, update and troubleshoot your VAIO® PC. Just press the ASSIST button to effortlessly install and uninstall new software and drivers, use the visual interface to quickly identify and troubleshoot issues, create restore and recovery media, and connect with Sony phone, chat or online support when you need to talk with a Sony expert.
Active Clip
See an image on your pc that you want to save? Use Active Clip to trace or draw a freehand outline using your digitizer pen around the image. Then save to your clipboard or Note Anytime for VAIO® PC where you can write or draw on it, save it, or send it to someone in e-mail.
Intel, the Intel Logo, Intel Inside, Intel Core, Ultrabook, and Core Inside are trademarks of Intel Corporation in the U.S. and/or other countries.