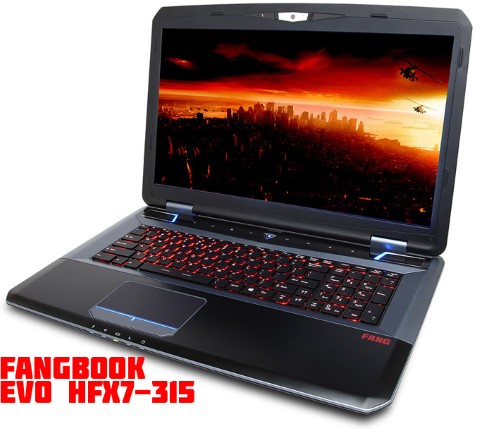 The CYBERPOWERPC FANGBOOK EVO HFX7-315 was designed to let you dominate your enemies regardless of surroundings. A mobile battlestation equipped with a 4th Generation Intel Core i7-4810MQ processor and the NVIDIA GeForce GTX 880M graphics card, the HFX7-315 offers unremitting performance no matter where you go. The brilliant 17.3" FHD (1080p) display, red LED-backlit keyboard, and wealth of connectivity options make the FANGBOOK EVO the perfect choice for your next gaming laptop. All CYBERPOWERPC notebooks purchased from Newegg.com carry a One-Year Limited Warranty and Lifetime Toll-Free Technical Support.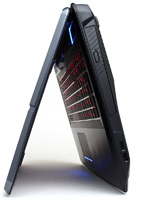 An absurd amount of high performance hardware can be packed in our FANGBOOK EVO notebooks. Normally, cramming all of these components into a notebook results in an insanely heavy, ugly-looking monstrosity. FANGBOOK EVO has been cleverly engineered to avoid excess bulk and maintain the aesthetic one would expect from a gaming notebook. Measuring just 16.85 x 11.34 x 2.17" (L x W x H) and weighing under 8 pounds with the high-capacity 9-cell Lithium Ion battery installed, carrying around the FANGBOOK EVO won't remind you of your high school textbook-lugging days.
Roommates, spouses, teachers, and neighbors aren't always going to be on board with your gaming desires. Thanks to the full-size 102 key red LED-backlit gaming keyboard on the FANGBOOK EVO, you can keep on chugging well after lights out or quiet hours. Darkness isn't an issue for the FANGBOOK EVO - never miss a keystroke thanks to the adjustable keyboard backlighting. The keyboard's layout is also gamer-friendly; the Windows key has been relocated to the right side of the spacebar to avoid those accidental presses that minimize your game - an ideal configuration for WASD gamers. Anti-ghosting technology also allows the simultaneous pressing of multiple keys and ensures that each key registers correctly.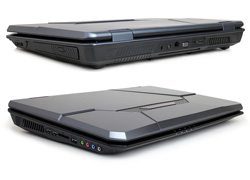 Just because the FANGBOOK EVO is a notebook doesn't mean it's lacking in input and output ports. The left side of the notebook features two USB 2.0 ports along with the slim optical drive. On the right side you'll find three USB 3.0 ports, an SD (XC/HC) card reader, and four audio ports including headphone out, microphone in, line in and line out. In addition to the DC power input, the back of the notebook also sports the VGA, HDMI, and Mini DisplayPort outputs. A Kensington Security Slot on the back of the machine also allows you lock your FANGBOOK EVO down while you're away or in a public place.

Gamers demand the most from their computers and require the utmost in performance and reliability. The professionals from Evil Geniuses, Complexity Gaming, and Team Coast trust only gaming PCs from CYBERPOWERPC when it comes to training for competitions day in and day out. Take it from the pros - our computers are the best choice for serious gamers!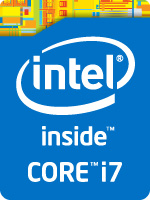 The latest processor technology from Intel® is the best yet. The 4th Generation Intel® Core™ i7-4810MQ quad core processor with Hyper-Threading Technology runs at 2.8GHz with a 3.8GHz turbo speed, and offers unprecedented performance across all applications. Multitasking is a breeze thanks to multiple processing threads, and power efficiency has also been improved dramatically. Intel Turbo Boost Technology 2.0 automatically allows processor cores to run faster than the rated operating frequency in most situations - providing that extra performance bump when you need it most.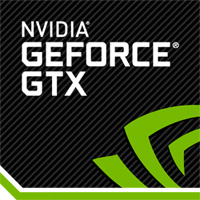 GeForce GTX 880M brings elite, next-generation graphics performance to serious gaming notebooks. The new gaming heavyweight, GTX 880M delivers extremely fast and fluid gameplay at the highest settings and resolutions in a lightweight and portable design. With innovative NVIDIA technologies such as PhysX®, TXAA™, ShadowPlay™, and Battery Boost, gaming with a GeForce GTX 880M means you get a full feature set and stunning performance that lasts as long as you want to play.