U2442F
Supreme Power, Supreme Graphics
The 14" GIGABYTE U2442F comes with Windows 8. The Ultrabook™ U2442F with an elegant and subtle, streamlined design, featuring a 3rd generation Intel® Core™ processor, NVIDIA® GeForce® GT 650M discrete graphics, THX TruStudio Pro™ audio technology, and 1600 x 900 HD+ display to realize the possibility of the existence of both lightness and performance for multimedia enjoyment, as well as redefine the lightweight notebook standard. It is able to pack up to a high-speed 256GB m-SSD* and a large 750GB/1TB HDD into its super slim body. The exceptionally dual air vent design efficiently eliminates heat and keeps noise to a minimum. It also boasts an automatic light sensing backlit keyboard that adjusts the brightness and allows ease of typing even under low light conditions.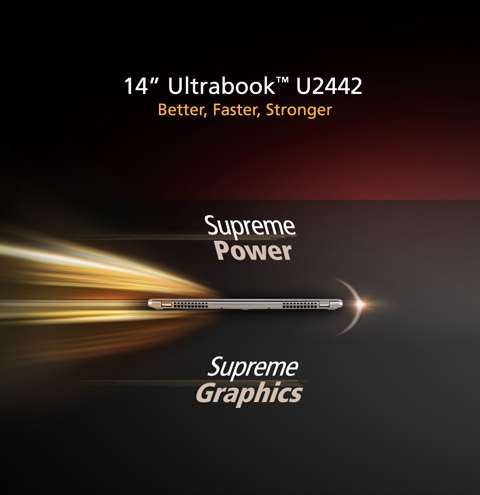 Windows 8
Windows 8 Pro
The U2442F comes with Windows 8 which is more intuitive and allows you to easily find what you need. The new Windows 8 user interface provides app-models that enable businesses to develop their own line-of-business apps to help improve overall productivity. Windows 8 has vast improvement on speed, reliability and security, and works seamlessly with an existing Windows management infrastructure.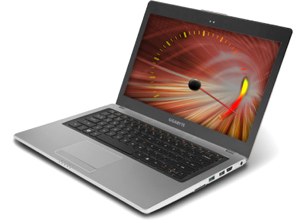 Intelligent 3rd Generation Intel® Core™ Processor
Packed with the exceptional 3rd Generation Intel® Core™ processor, U2442F is thin but powerful to deliver tremendous performance and flies through demanding tasks with ease.
Amazing Visual Experience with NVIDIA® GeForce® GT 650M 2GB
The U2442F comes equipped with a GT 650M 2GB that crushes the limitations of Ultrabook™ graphics performance. The latest GT 650M GPU provides a superb experience that is great for multimedia and gaming and the 3D Mark Vantage score is beyond P9, 587.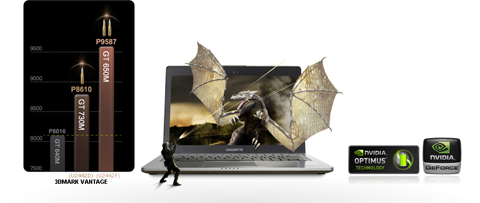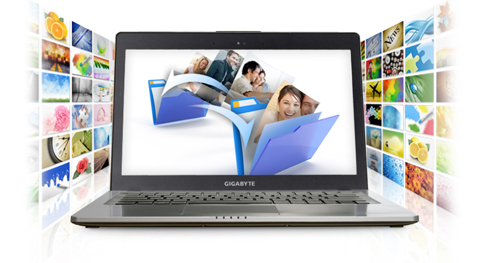 High Performance, Massive Dual-Storage System (Optional)
The U2442F is able to pack up to a mSATA 256GB SSD and a huge 1TB HDD. The dual-storage hybrid system provides the benefits of high-speed performance and massive storage. With its incredibly large storage capacity, it's easy to store all your work and entertainment files without ever needing external storage devices.
Unique Dual Air Vent Design Provides Cooling and Stability
The U2442F has a dual air vent design (one for CPU and one for GPU) that efficiently eliminates heat and keeps noise to a minimum. Despite the powerful features and thin form factor, the unique venting system is able to effectively keep the notebook from overheating.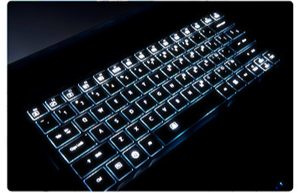 Backlit Keyboard with Auto Adjustment
The U2442F boasts an automatic light sensing backlit keyboard. This excellent feature adjusts the light to external conditions and allows you to get work done even under low light conditions.
Sleek, Lightweight, and Streamlined Design
The U2442F packs a high-performance processor and GPU into a sleek and lightweight chassis that is only 3.5lb (1.59kg) and just 0.73in. (1.85cm) thick! It still has an exquisitely designed champagne gold cover that comes with a premium hairline aluminum brushed finish. The stunning design is truly ultimate craftsmanship at its best.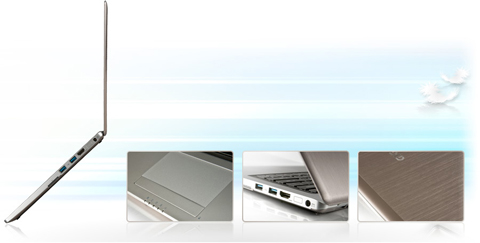 Realistic Surround Sound
The ability to clearly hear specific sounds in a gaming environment are just a few elements of the Sound Blaster™ Cinema Audio Technology. It provides exceptional performance by effectively eliminating sound distortion, enhancing volume, and reinforcing even the smallest details of sound. The result is a high-fidelity audio experience that is perfect for gaming, music and movies.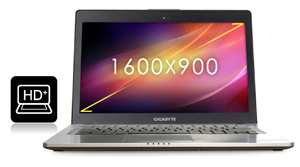 Vivid Visual Enjoyment with HD+ Display
The 1600 x 900 HD+ display delivers spectacular images and enhances the color. It turns the notebook into a fantastic home theater for multimedia enjoyment.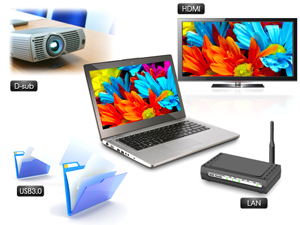 Excellent Linkage Capability
No dongles or adapters needed! The U2442F has exceptional connectivity options to hook up other peripheral devices. Whether at business meetings, at the office, or at home - sharing has never been as easy as this.
GIGABYTE Smart Manager Technology
Smart Manager user interface consolidates different system programs into an intuitive guiding page to make changing key settings just a click away.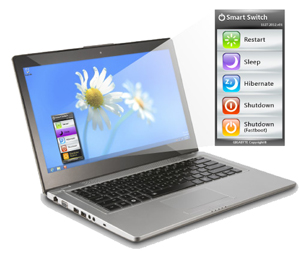 GIGABYTE Smart Switch Technology
Can't find the "Shutdown" button? Smart Switch places your power options on your Windows 8 desktop to help you access general start-up functions just as easily. The extra option of Shutdown (Fastboot mode) reboots your system much faster than the other power options and this also enhances performance and overall saves your battery power.