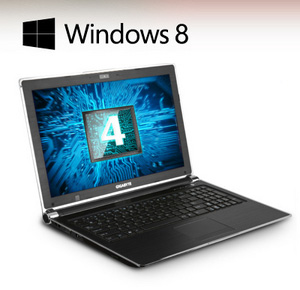 Windows 8 & Windows 8 Pro

You can get everything done quickly in Windows 8 no matter what you want to do on your PC. You'll find significant improvement in speed, security and reliability. Immerse yourself in the exciting features of a new generation of PCs while enjoying the full power of Windows.
Unrivaled Performance with the All New Intel® Core™ Processor

Experience revolutionary battery life improvement, super-speed performance, ultra-fast image and graphics processing, and many other security protection capabilities with the Haswell platform 4th generation Intel® Core™ Processor. Built on the 22nm architectural process making use of the latest 3D Tri-Gate transistor technology allows for unrivaled performance.