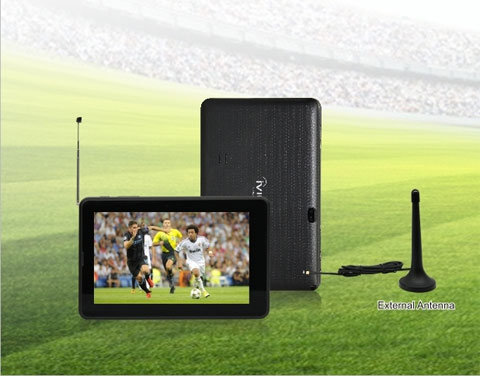 iView 1GB Memory 8GB 7.0" Touchscreen Tablet Android 4.2
Android 4.2
Built-in ATSC Digital TV
7" Capacitive Touchscreen
1024 x 600 High Resolution
Dual Core, Cortex A9, 1.5Ghz
OTA Upgrade
8GB Memory
RAM: 1GB DDR3
Dual Camera
Mini USB Port/Micro SD Card Reader
King Kong Market, Internet Browser, Office, E-mail
Picture Viewing, Music/Video Playback, Games
Built-in ATSC Digital TV
The new IV-780TPC tablet has the best features of all - it now includes a digital TV! Take this portable tablet anywhere you go - not only will you be able to surf the Internet, listen to music, and take photos, but you can watch TV on the go. Watch your favorite TV shows at work, school, the beach - anywhere you like! This is perfect for important occasions such as the World Cup. Now you will never miss a game! The built-in antenna is able to pick up 122+ channels and the internal antenna can locate up to 134+ channels!
With a 7" capacitive touch screen, HDMI support, and a resolution of 1024 x 600, you can watch your local channels clearly. The processor is Dual Core Cortex A9, 1.5GHz, OS Android 4.2, and the memory is 8GB (but can support up to 32GB). The Wi-Fi is 802.11b/g/n, and it also comes with a Micro USB port. Such features include King Kong Market, Internet Browser, Office Calendar, Calculator, E-mail, picture viewing, music/video playback, games, and much more!
Package contents include: one set of earphones, one adapter, an OTG cable, a USB 2.0 cable, and a user manual.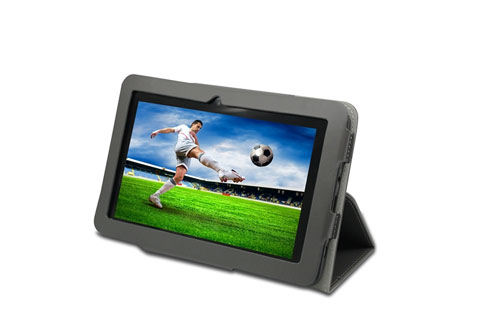 Dual Camera (Front & Rear)
Dual front and rear cameras allow you to capture every moment. Take photographs and videos in high quality. Sharing photographs and videos with friends and family has never been easier or faster. One-touch sharing allows you to upload your content to your favorite social networks. The cameras boast 0.3MP front and 2.0MP rear.
Unit Interface
Earphone & Microphone:
This unit supports 1080p Video and comes with built-in speakers and microphone.
Card Reader:
Card reader slot adds more storage with a micro SD card, so you can maximize the use of your iView Tablet PC.
HDMI Port:
It also supports HDMI output to connect with your TV or Monitor.
USB Port:
Charge your tablet or connect it to a computer.
Power Button:
Turn your tablet on or off or make your tablet stand-by.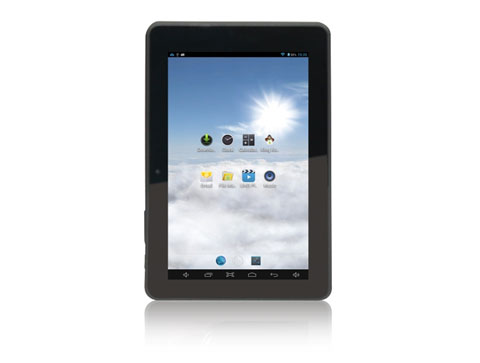 OTA Upgrade
Our latest Android Tablets now have OTA, which stands for over-the-air - a wireless delivery update of new software or data to mobile phones and tablets. To do an upgrade go to "Settings," then "About Tablet" and click on "Update." On the interface of "Pad Update Guide," click "Online Update." Afterwards, click "Download," then "Update." Lastly, after finishing up the update, reset your device: "Settings" - "Backup & Reset" - "Reset Tablet."
Wi-Fi
Wi-Fi capability makes it easier than ever to connect to your wireless network. Wi-Fi allows you to stay connected with friends, family, and get the latest news on the go. Access the web with Wi-Fi connectivity anywhere you go with the iView 780TPC.