Sidebar Laptop Briefcase

Style 811-4-2194

A Grownup Briefcase in a Younger Man's Body


What's This all About?

It feels good to carry a briefcase, but it doesn't feel good to be old. So we breathed life into the classic briefcase by creating the Sidebar. Designed to be efficient, the Sidebar features external zipper access to dedicated padded laptop and iPad pocket, external hook and loop pockets for quick access to your power brick and phone, and a side grab handle for easy getaways. Inside, the Sidebar has it together. A divider keeps real paper in place and an organizer provides a perfect place for pens, cards, cables, and keys. Its padded top grab handle makes for a comfy carry and on really heavy days, its removable shoulder strap offers hands-free relief. The Sidebar has the experience of its briefcase predecessors and the nimbleness and style of its modern users. Carry it like a man.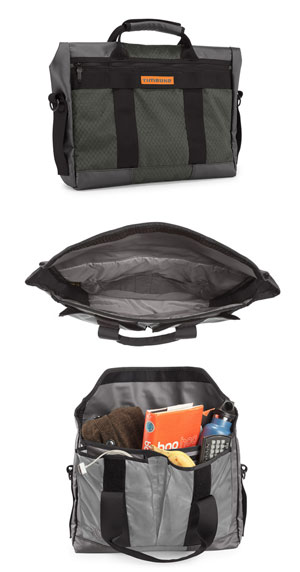 What are the Features?
Fits up to 15in. laptops
Easily carried as a briefcase or a messenger
Padded top grab handle and removable, padded cross-body strap
Lined and padded laptop and tablet pockets with easy external access
Internal divider for keeping docs in place
Internal organizer for personal items, cords and cables
"Napoleon" zip opening offers quick access to igadgets
Side grab handle
Imported