Secure Card Reader Authenticators
Businesses around the globe rely on MagTek®'s Secure Card Reader Authenticators (SCRAs). MagTek®'s SCRAs capture data with a single swipe and they offer the flexible options customers need for ease-of-use. MagneSafe™ SCRAs deliver dynamic card authentication, data encryption, tokenization and device/host authentication to protect our customers and their customers from identity theft and card fraud. MagneSafe SCRAs proactively identify counterfeit cards and for the ultimate in application flexibility and interface options, they deliver the configuration choices with the reliability even the most discriminating customers know and trust.
BulleT
Bluetooth. Portable. Easy to use.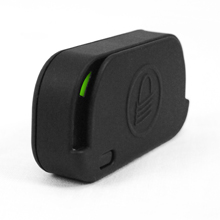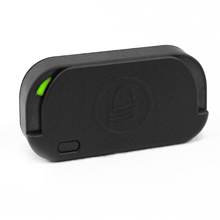 Security Anywhere
With the BulleT Secure Card Reader Authenticator (SCRA), security comes with the flexibility and portability of a Bluetooth wireless interface. Small enough to fit into the palm of your hand, the BulleT enables secure wireless communications with a PC or mobile phone using the popular Bluetooth interface. Not only does the BulleT encrypt card data from the moment the card is swiped, but it also enables card authentication to immediately detect counterfeit or altered cards.
Bluetooth Connectivity
Ideal for merchants and financial institutions' mobile users, the BulleT offers MagneSafe™ security features with the convenience of a Bluetooth interface. This powerful combination assures card data protection, transaction security and convenience needed to secure mobile applications with strong encryption and two-factor authentication. The BulleT is specifically designed to leverage the existing magnetic stripe card as a secure token empowering cardholders with the freedom and confidence of knowing that their transactions are secure and protected anytime, anywhere.
Features
Reads up to three tracks
Bi-directional read
Reads ANSI/ISO/AAMVA cards plus some custom formats
Provides Red/Green/Amber LED for status
Unique, non-changeable device serial number
Triple DES Encryption
DUKPT Key Management
MagnePrint® Card Authentication
Tokenization
Device & Host Authentication
MagneSafe 2.0 for seamless integration into an existing software and hardware infrastructure
Masked Data
Ergonomic design simplifies card swiping; no cable to interfere with reader grip
Convenient battery charging via industry standard USB cables—requires just a couple of hours for a full charge
Supports personal area network using the industry standard 2.4GHz frequency space
Offers a range of up to 30ft (10m)
Allows hundreds of card swipes between charges
Rechargeable battery with five-year lifespan
Uses standard USB cables to recharge