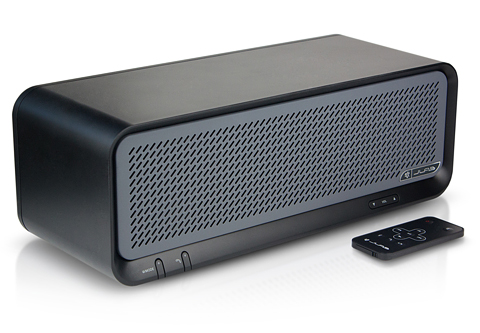 New Bouncer by JLab – Large Portable Bluetooth Speaker with 10 Hour Battery, Exclusive to Newegg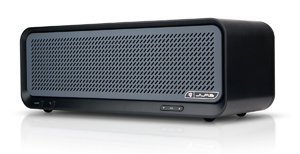 The New Bouncer Bluetooth Speaker packs the power of hi fidelity, room-filling surround sound in a compact, elegantly portable speaker and charging station. With instant Bluetooth connectivity and its space saving design, The New Bouncer's got any sized room or outdoor space covered. The new and improved version 2.0 has been upgraded with a built-in 10 hour battery, so you can take The Bouncer wherever your music takes you.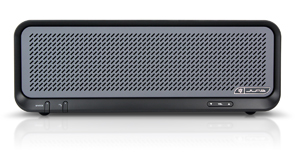 Bounce the Party Turn your study into a concert hall with warm, rich, full bodied sound or your living room into a dance floor with club shaking bass and super clear mids and highs. From back country camping to upper west side lofts, The Bouncer's got all the muscle you need to bounce the party.

Feel the Beat With a pair of custom-designed super drivers and dual, high-flow rear-bass ports, The Bouncer's got the power to back up the swag. Finely tuned with real-time digital audio processing and JLab's legendary sound signature, this newly portable speaker pumps serious sound.


Bluetooth or Not! Use your Bluetooth-enabled mobile device to wirelessly link to The Bouncer from up to 30 feet away. No Bluetooth? The Bouncer's got your back. The built-in aux connector makes it easy to plug-and-play from any device. And the included wireless remote allows you to control The Bouncer from across the room, Boss.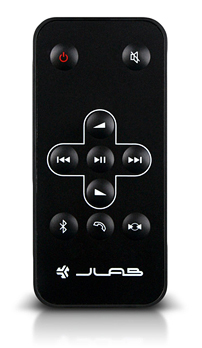 The 9-to-5 It's not always clubs, after-parties, and dance floors. That's why The Bouncer stays clean cut for the board room, client pitch, or home office. The Bouncer packs a built-in microphone, so taking a Bluetooth call is effortless, with seamless switching from playing music to making deals.

Take Charge Version 2.0 comes fully loaded with a heavy duty 10 hour battery life. The Bouncer's rear USB port makes charging smartphones and other portable devices easy. Follow the golden rule: Always Be Charging.