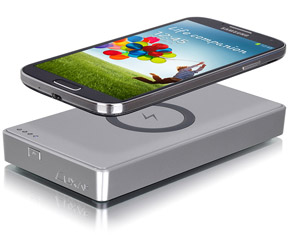 TX-P1 5000mAh Wireless Charging
Power Bank
As you work hard and play harder, let your device keep up with your lifestyle.
Never lose or need to untangle that fiddly cable or connector, simply place your device down and let it automatically power up.
Simple and easy, just the way you like it.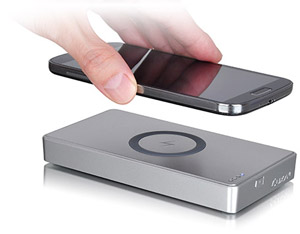 Easy to Use
Simply place your compatible device on the TX-P1's charging plate and it will start to charge wirelessly. Easy as that.
---
Built-in 5000mAh Battery Bank
The TX-P1's inbuilt 5000mAh battery allows you to wirelessly charge your device 2 - 3 times, which is more than enough to get you through the day in your times of need.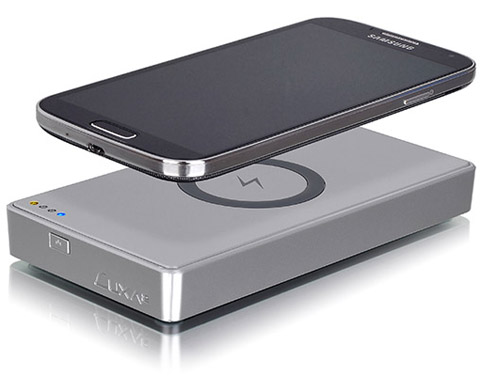 ---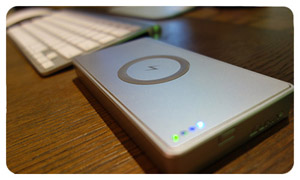 Dual Functionality
The TX-P1 acts as a wireless charging pad via micro-USB and as a 5000mAh wireless power bank whilst you're on the move.
---
Supports Wired Charging
Additional built-in USB port supports wired charging and can operate simultaneously with wireless charging to power two devices at the same time.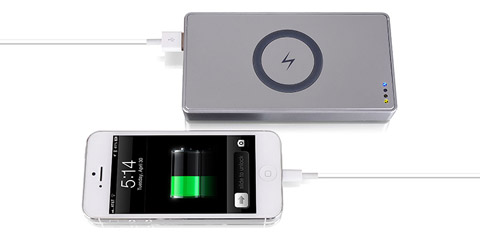 ---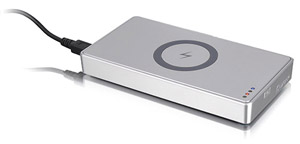 Minimalist Design with Modern Appeal
The simple, unique and modernistic design of the TX-P1 provides function and aesthetic appeal that matches perfectly with your device and environment. Never look out of place wherever you are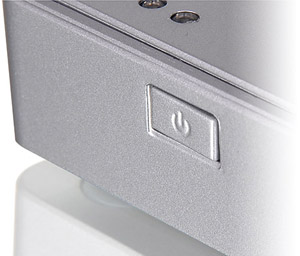 On/Off Feature
A convenient power on/off button allows for power saving as and when required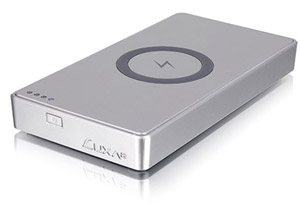 Rubberized Charging Ring
Provides sturdy stability for your device while charging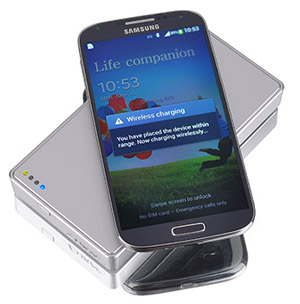 Qi Compatible
For all Qi compatible devices.
Specifications
Product Name
TX-P1 5000mAh Wireless Power Bank
Dimension

Length: 2.8 inches (72mm)
Width: 5.4 inches (137mm?)
Height: 0.6 inches (17mm??)

Part Number
PO-WPC-PCP1SI-00(Silver)
Contents of Delivery

TX-P1 Power Bank
USB to micro-USB Cable
User Manual

Capacity
5,000mAh / 3.7V Li-Polymer / 18.5Wh
Input
DC 5V1A
Output
USB Output: 5V1A
Wireless Output: 5V1A (Qi Compatible)
Charging Time
6 hours
LED Indicator

Yellow: Power on/off
Orange: Be Charging indicator
Red: Low Battery indicator(<30%)
Blue: Wireless Charging indicator

Compatibility

Smartphone, Tablet, DC (Digital Camera), Gamepad
Qi Compatible Device
Google: Nexus4, Nexus5, Nexus7 II
Nokia: Lumia1520, Lumia1020, Lumia925, Lumia920, Lumia820, Lumia720
Samsung: Galaxy S3, Galaxy S4, Galaxy Note II, Galaxy Note III
Motorola: MOTO X, Droid 4
HTC: Windows Phone 8X, Droid DNA
LG: Optimus G PRO

Material
Plastic, Silicone
Weight
7.6oz (215g)
Warranty
2-year