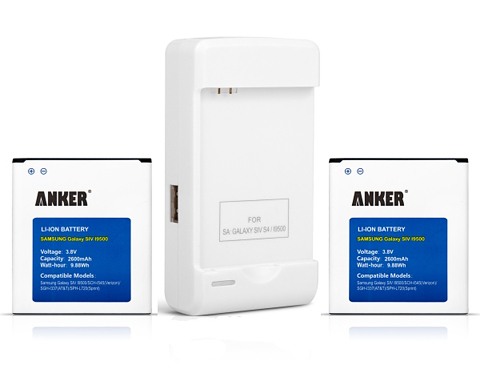 Anker 2600mAh Li-ion Replacement Batteries (Two) for Samsung Galaxy S4
Upgrade via Replacement.
We wouldn't give you anything less than the best. Grade-A cells were chosen from among the top 10%. Rigorous inspection tests ensure reliability. A built-in IC chip prevents against short-circuiting. What does this all mean? In terms of quality, you won't find a better replacement. Don't just take our word for it, though - type in any quick, power-related search and see who pops up. As the leader in our industry for the last three years running, we know batteries.