The Aposonic A-BR21B4-CF DVR Kit is implemented with H.264, the latest video compression/decompression technology, to give users more flexibility and stability on monitoring their valuable personal and business assets. It is also implemented with state-of-the-art 3D de-interlace and de-noise technology for better video quality.
960H resolution

960H is the new industry standard for analog surveillance DVRs. The DVR unit included in the package, A-S0401R21, is well equipped with 960H resolution with real-time 30 frames per second record rate for each channel.
---
DVR consolidation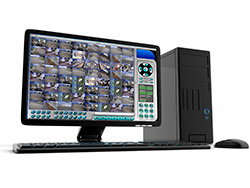 With the passion of perfection, Aposonic has released its latest online monitoring platform, which provides users the capability to consolidate multiple surveillance DVRs over the Internet. Users can monitor multiple locations with the free remote viewing software, and up to 64 channels of live stream video can be viewed simultaneously on PC and Mac.
---
Cross Platform Compatibility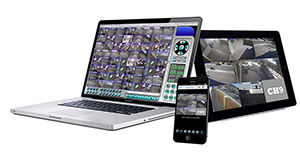 Aposonic A-S0401R21 DVR supports streaming video for PC, Mac OSX, iPhone, iPad, Android phone and tablet. Users are able to monitor their most valuable assets anywhere around the world with their mobile devices over WiFi or 4G/3G network.
---
Intuitive Mobile App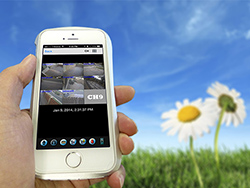 Watch your properties on the go with TapCMS mobile app. TapCMS is capable of viewing live video feed, playing recorded footage, taking snapshot, controling PTZ cameras, and switching between multiple DVRs.
Compatible with iPhone, iPad, Android Phones and Android Tablets. Monitor your precious assets anytime, anywhere. SuperLivePro makes your life easier!
---
700 TV Line
The A-CM700F1 indoor / outdoor bullet camera capture outstanding video day and night. A-E700H is equipped with 24 Infrared LEDs to produce superior night vision up to 50 feet away at night. The camera is fully functional under harsh environment. It is designed to be weatherproof and sustainable under extreme temperature and humidity.
---
HDMI Video Out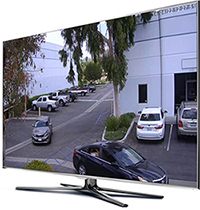 Built-in HDMI video-out jack allows users to view cameras on high resolution TV up to 1920 x 1080. For users' convenience, the DVR can output video via HDMI, VGA, and/or BNC connection.