The Pioneer SC-1523-K A/V Receiver. Delivering Class D3 Power and Connectivity to Every Custom Installation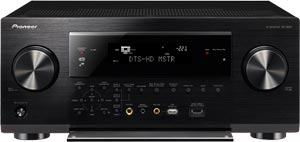 The SC-1523-K A/V Receiver brings a fully immersive entertainment experience to your home theater. Offering abundant power and easy connectivity, the SC-1523-K delivers incredible fidelity and a remarkable immersive experience.
For those who want more realism in their home entertainment experience, Pioneer introduces the SC-1523 A/V Receiver, featuring Class D3 amplifiers. The SC-1523-K delivers remarkable fidelity, effortless connectivity, and abundant power. Experience truly immersive home theater.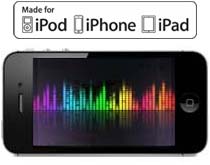 Designed for Today's Connected Lifestyle – You and Your iPad, iPhone and iPod
Windows 8 Play To feature makes it easy to stream your favorite music stored on your PC to Pioneer's new line of networked A/V Receivers. Don't limit your media experience to your laptop speakers. With the Windows 8 Play To feature and Pioneer's new networked Receivers you can enjoy your media library on the biggest speakers in the house.
In addition to being DLNA 1.5 and Windows 8 certified, the SC-1523-K features AirPlay. AirPlay lets you wirelessly stream iTunes music from your PC, Mac, iPhone, iPad or iPod touch through your home theater system at the touch of a button. AirPlay also lets you view song information, including title, artist, track time, as well as the album art on a connected display. And because it supports network audio sources in other zones, you can even send music to another room.
The SC-1523-K delivers a whole new level of convenience and sound quality to the entertainment experience for users of HTC's Android-powered HTC One series smartphones. With HTC Connect, you can stream high-quality, WAV-format files for an easy, out-of-the-box audiophile experience. And audiophiles who demand serious sound can enjoy their music – with CD-quality resolution – using their HTC smartphone. Your music never sounded so good.

Spotify Connect is a Premium feature that lets you play and control Spotify on your devices. Choose music on one device and listen on another. At home, hit play on your mobile and hear high fidelity sound on your A/V receiver. You can also control the music from your mobile phone.
Easily Connect to Your PC Music Files or Internet Radio

For front-panel convenience, just plug a memory audio device into the USB port to enjoy music or photos in seconds. And of course, this Pioneer receiver is Bluetooth- and Wi-Fi-ready with Pioneer's optional AS-BT200 Bluetooth adapter and AS-WL-300 Wi-Fi adapter.

The SC-1523-K supports the most popular high-resolution digital file formats, such as AIFF, WAV, FLAC and Apple Lossless, so audio enthusiasts can hear to their favorite music as it was originally intended. Apple Lossless enables the exact data to be reconstructed from the compressed data, so there's no discernible loss in audio quality. Stream your MP3, AAC, WMA, WAV and FLAC music files from your compatible PC, laptop, tablet or smartphone. Plus, Gapless Playback eliminates sound gaps between consecutive tracks that were meant to be played continuously, such as with classical music or live recordings.
Featuring vTuner, the SC-1523-K give you a wealth entertainment options. Not only can you enjoy thousands of Internet radio stations around the world, you can also access Pandora complete with on-screen album art and music information.
Downloading Pioneer's exclusive Air Jam application for iPhone, iPod touch, and iPad devices allows up to four Apple devices to be paired via Bluetooth. Choose songs from your device to add to the group playlist to playback on the SC-1523-K. Like a song your friend added? Select it and buy it from iTunes, or watch the music video on YouTube.
Enjoy Music From Your Smartphone with Bluetooth

The SC-1523-K is ready for wireless Bluetooth audio from virtually any A2DP profile Bluetooth device. Untether yourself from cables and inputs with the Pioneer AS-BT200 Bluetooth adapter, and enjoy enriched quality with Sound Retriever AIR technology, created specifically to enhance Bluetooth audio.
You Control the Sound With Advanced MCACC

The SC-1523-K is THX Select2 Plus Certified, offering startling surround sound in rooms up to 3,000 cubic feet in size with a 12-foot or greater viewing distance from the screen. The SC-75 also supports high-definition audio formats like Dolby TrueHD and DTS-HD Master Audio, as well as DTS Neo:X surround, providing a 3-D surround experience for up to 9.2 channels.
Multi-Channel Acoustic Calibration (MCACC) is an automatic sound field adjustment system co-developed by Pioneer and AIR Studios. Using a microphone to monitor the sound environment and an equalizer to optimize the parameters, the system enables you to precision-tune the sound to the room. The result sounds like a professional recording engineer has fine-tuned your home theater system.

This special jitter reduction technology helps to better reproduce realistic sound by utilizing the master audio clock in the A/V Receiver for playback instead of the video clock in a compatible BD player.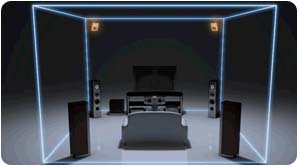 The SC-1523-K takes the multi-room experience to a whole new level with the ability to deliver up to four different zones of content. It's capable of powering a 5.1 Home Theater in the main zone, stereo audio in Zones 2 and 3, and delivering HD video content in Zone 4 via HDMI. All zones can enjoy different content at the same time. Control the entire experience with Pioneer's new iControlAV2013 Android/iOS application.
The Power, Performance and Precision of Class D3 Amplification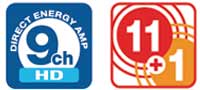 Rated at 135 Watts x 9 channels, the SC-1523-K is a formidable multi-channel A/V receiver. While lesser amplifiers' output diminishes as channels are added, the SC-1523-K has the power to drive multiple channels simultaneously with no significant drop in per-channel output. This ensures that you'll enjoy the full impact and dynamic range of high-resolution multi-channel audio as never before. Plus, the power consumption of the Digital Class D3 Amplifier is well below that of analog amplifiers, helping you to save energy, too.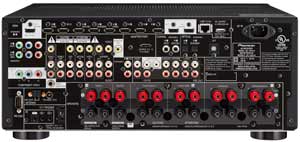 All channels of the SC-1523-K employ ESS-DAC SABRE32 technology, the world's highest performance 32-bit audio DAC solution, delivering spectacular sound with a minimum of harmonic distortion.
Gapless playback, as the name suggests, eliminates sound gaps between consecutive tracks that were meant to be played continuously, such as with classical music, concept albums or live recordings.
Advanced Qdeo Video Processing Makes the Source Picture Perfect
Enjoy an exceptional, virtually noise-free picture regardless of the source. With Qdeo video processing technology by Marvell, you can up-scale any video source to 4K Ultra HD resolution for improved picture quality and compatibility with next generation TVs. Your Blu-ray Discs and DVDs will look more detailed and cinematic than ever before.
4K Ultra HD Pass-through is the next-generation standard of ultra-high video resolution, boasting 3,840 x 2,160 (24Hz / 25Hz / 30Hz) pixels or 4,096 x 2,160 (24Hz) pixels. That's four times the current HD standard! All of Pioneer's 2013 receivers can pass through 4K video signals to any compatible display, offering the highest quality image available.
Pioneer's HDMI Technology Gets Ready for 3D

The SC-1523-K supports the latest HDMI specifications. So not only do you get the most out of your existing movies and music, with the SC-1523-K you're prepared for the new generation of 3D video content. With nine HDMI inputs (eight rear + one front) and two outputs, you've got plenty of connectivity options for the growing number of high-definition sources available.
BD Link for Blu-ray Disc Playback That Excels
The built-in BD Link technology of the SC-1323-K maximizes the fidelity of high-bandwidth, high-definition Blu-ray Disc playback from a compatible Pioneer or Elite Blu-ray Disc Player. BD Link Sound Retriever and BD Link Stream Smoother work together to ensure total fidelity from the original source, with no visual artifacts or out-of-sync audio at full HD resolutions, even in the fastest action scenes.
Transform Your Phone or Tablet into a Powerful Remote Control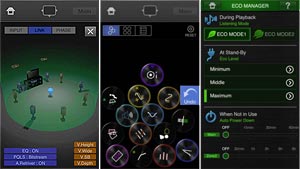 Using Pioneer's free iControlAV2013, you can turn your iPhone, iPad, iPod Touch, or Android device into a powerful wireless remote control for the SC-75. The App incorporates everything from basic volume and input selections to advanced features like EQ adjustments and Internet Radio control. You can even stream music stored on your phone through the SC-1523-K using the new "Push Player" feature.
AVNavigator Makes Set Up Easy

Imagine an owner's manual that actually communicates with your receiver. Or that asks you what sources you'd like to connect and how you'd like to configure your speakers – then walks you through the process as you do it.
An industry-first, Pioneer's AVNavigator is an interactive owner's manual that takes all the guesswork out of setting up your receiver. A/V Navigator uses your networked PC, MAC or iPad to communicate directly with the SC-1323-K, walking you through speaker set-up, Advanced MCACC room calibration, sound optimization, firmware updates and more.
Simple Overlay
To help you know the status of the receiver when it is not readily visible, Overlay displays basic information, such as volume, input, and surround mode, in a box that is superimposed over the picture.