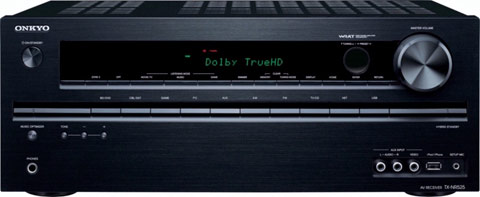 Onkyo
TX-NR525 5.2-Channel Network A/V Receiver
Having set up multi-channel speakers in your living room, mounted a premium large screen flat panel display on the wall, placed a Blu-ray player in the TV cabinet - it's now time to bring them all to life!
Designed to be the centerpiece of your home theater system, the Onkyo TX-NR525 delivers everything you want at a friendly price. Its 5.2-channel audio pumps out thrilling surround sound for games and movies, while offering superb two-channel performance to the hi-fi enthusiast. Play audio files stored on your computer or other devices through a local network, or enjoy an expanded choice of Internet streaming services. Six HDMI inputs are ready for your full complement of A/V devices, and thumbnail video previews enable you to select content at a glance. Complete with Onkyo Remote Apps for iPhone and Android devices, upgraded Audyssey MultEQ room equalization, and direct connection of iPod/iPhone via front USB, the Onkyo TX-NR525 is truly an amazing deal.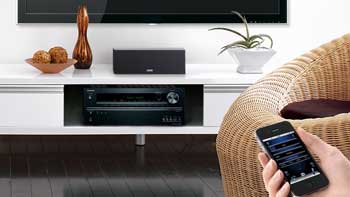 More Features and Great Sound

The Wi-Fi- and Bluetooth-ready TX-NR525 delivers exceptional surround sound for games, movies and music. And, of course, it has the most internet radio and streaming services available.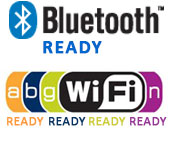 Wireless and Bluetooth Ready: Stream Audio From Virtually Anywhere and Anything
Plug the optional UWF-1 Wireless LAN Adapter into your TX-NR525's front USB port and get reliable wireless access to your local network.
The optional UBT-1 Wireless USB Bluetooth Adapter produces superb wireless sound quality approaching that of CD audio, due to aptX® enhancement codec and improved capabilities of Bluetooth Version 3.0. Plug it into a USB port and send audio wirelessly from a range of electronic devices.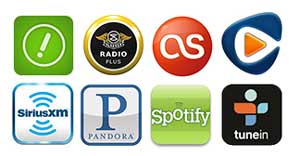 Internet Music Sounds Amazing
The TX-NR525 has the most popular music streaming and internet radio services, which you can browse using the free app. You can also stream audio stored on your iPhone® or Android device directly to your receiver.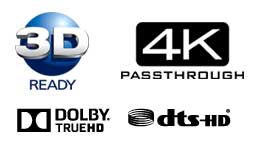 HDMI for High-Resolution Playback
The TX-NR525's six HDMI inputs take surround sound formats from Dolby® TrueHD and DTS-HD Master Audio™, and supports 3D video. The single output has an Audio Return Channel, so you can boost your TV's sound through your receiver. Also, this receiver will passthrough 4K resolution from source devices (like a Blu-ray player) to an appropriate display.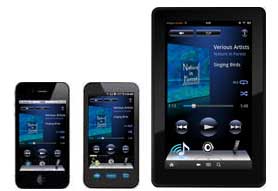 Quick and Easy Remote App
The Onkyo remote app for iPod touch®/iPhone® and Android devices is a convenient way to control your home entertainment from anywhere within wireless range. The app has a clear graphical interface to control playback, adjust settings and handle content across multiple zones.

WRAT - Wide Range Amplifier Technology - The Foundation of Onkyo Sound
From the quietest passages to booming explosions, Onkyo's exclusive technology enhances the audio of your movies, music and games like never before.

Deep, Defined, Powerful Bass and Clear Vocals
Onkyo's Phase-Matching Bass optimizes low frequencies while preserving mid-range clarity. This means that powerful bass plays back with clear vocals; it doesn't overpower them.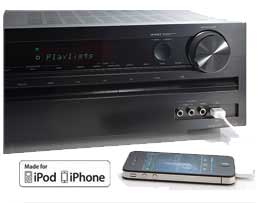 Clearer Sound for Your Mobile Music
Your digital music library will come to life! The TX-NR525 features two USB ports to connect iPod or iPhone and mass storage devices loaded with music. The direct digital connection carries signals to the receiver in digital format and gives a noticeable boost to audio quality.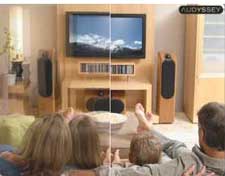 Audyssey Technology Auto-Adjustments for Optimal Sound
Audyssey MultEQ®
room-correction technology delivers clear, well-balanced, natural sound.
Audyssey Dynamic EQ®
maintains consistent bass, tonal and surround sound effects at different volume levels.
Audyssey Dynamic Volume®
automatically compensates for volume fluctuations, for example during loud commercial breaks.