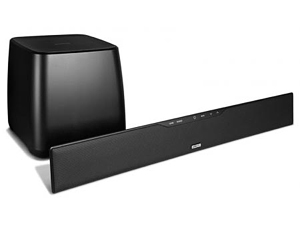 Polk Audio
SurroundBar 3000 Instant Home Theater
31in. Sound Bar with Wireless Subwoofer. Works with any TV.
SurroundBar 3000 Instant Home Theater
Flat panel TVs have taken our viewing experience to a new level, bringing TV, movies and gaming to life in front of our eyes. But we're not getting the whole picture, especially if we're just hearing our entertainment through the TV's own speakers. Digital media today includes multiple channels of sound, and you need speakers designed to reproduce that sound if you're really going to have fun watching TV. Add a sleek, high performance SurroundBar® system in any room, to any TV, and multi-dimensional audio excitement explodes off the screen. The SurroundBar 3000 Instant Home Theater™, with a compact wireless subwoofer, delivers dynamic surround-sound effects, with deep bass thrills, in a compact, plug-and-play single-speaker system. No more flat-TV sound - all of our SurroundBars work with any TV, regardless of manufacturer.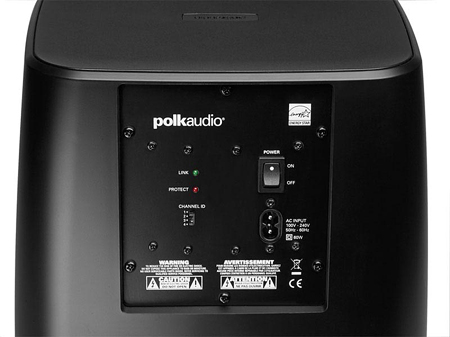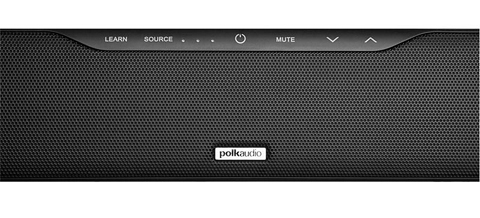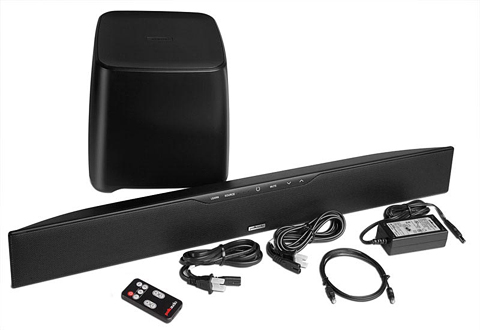 The Easiest Way to Improve the Sound of Any Flat Panel TV
The addition of a wireless subwoofer to the SurroundBar 3000 IHT System doesn't change the basic value equation: less speakers, more performance. Not only does the technology of the SurroundBar itself lend itself to convincing surround-sound effects without the need for additional speakers cluttering up your room, but the wireless sub doesn't add any clutter, either. It goes anywhere, even inside furniture, and adds the extra thrill of deep, musical bass response. Its wireless transmitter is completely lossless, for instantaneous response. Now you can experience realistic surround-sound effects, with tremendous bass, in any room, with no multi-speaker hassles.
SurroundBar 3000 IHT Features:
Polk Digital Logic® technology, a proprietary DSP program, automatically calibrates and optimizes your SurroundBar for any room shape or system setup.
Installs anywhere easily, with the simple, secure wall-mount bracket or shelf cradle.
Magnetically shielded for placement on or near any type of video monitor.
Extruded aluminum enclosure is designed to eliminate performance-robbing cabinet resonances.
Anti-diffraction grille and bezel design create surprisingly open, spacious imaging.
Programmable remote control.
Easy plug-and-play connections, with no complex setup or calibration needed. It works right out of the box!
Compact 80W wireless subwoofer features six, .50in. downward-firing poly-composite Dynamic Balance® woofers, in a vented 10in. x 10in. enclosure.
State-of-the-art lossless wireless technology delivers absolutely instantaneous subwoofer response.
All Polk products are made using the best materials and the most advanced manufacturing techniques. They pass the industry's most exhaustive quality tests, including drop testing, extreme signal response, and UV and salt exposure testing. Polk loudspeakers are built to perform for a lifetime.