HP Chromebox
Overview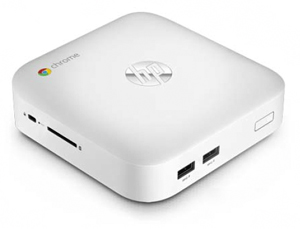 The Next Generation Desktop has Arrived!
Transform any compatible monitor or TV with the HP Chromebox and safely access your favorite websites and Google Chrome apps in seconds. The HP Chomebox lets you connect to the Internet via Wi-Fi or Ethernet network.

The HP Chromebox is available in 3 colors.