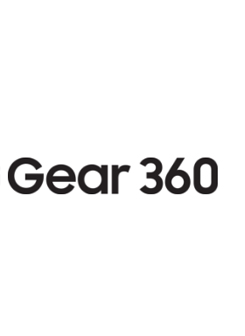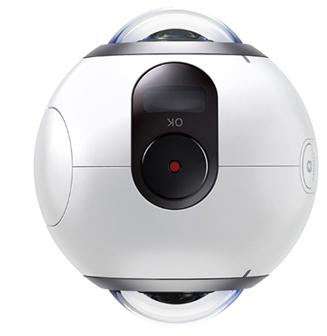 Redefine
what a phone can do
Capture some of the best times of your life with Gear 360 and relive the moments through your Gear VR and Galaxy smartphone.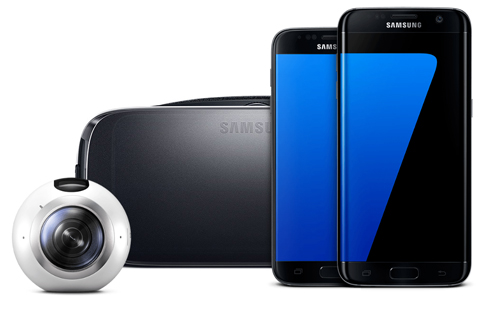 Real 360°
From the little moments in your day to the horizons you pursue, capture life as it happens with Gear 360.
*Image taken with Gear 360.
The world through dual lens
The front and rear lenses each capture 180 degrees horizontally and vertically, creating a seamless and complete 360-degree field of view.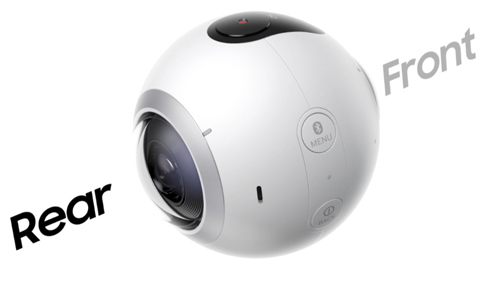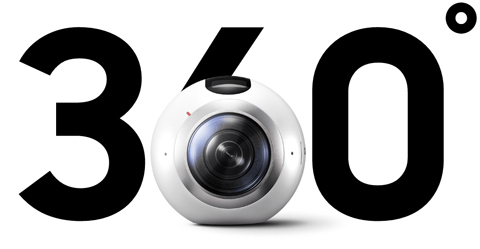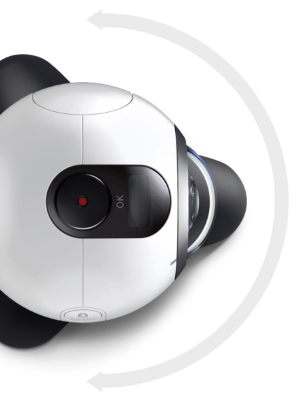 Single lens mode
Sometimes a concentrated view of the world is enough to tell the full story. Use just one of the two lenses to capture a striking wide-angled view either in video or stills.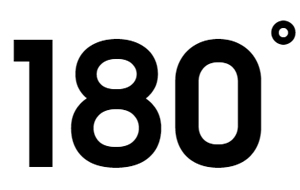 High resolution details
Whether you're celebrating your best friend's birthday or breaking out some new moves, every single experience is recorded in 3840x1920 high resolution video and 25.9MP Photos.
*Internet Explorer versions 10 and earlier may experience difficulties in viewing the 360-degree image.
*Images taken with Gear 360.
A clear view
Equipped with bright F2.0 lens, Gear 360 gives you a captivating perspective on the world.
*Simulated image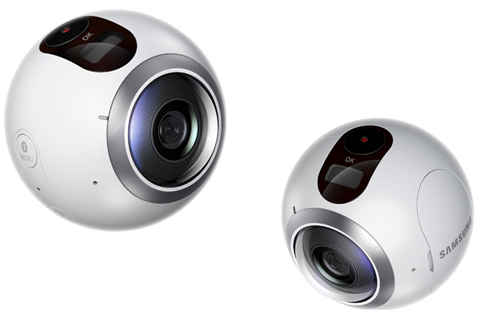 All around
Just slip the Gear 360 into your bag as you head outside. From camping to dining al fresco, the dust and splash resistant Gear 360 can take on your world.
*Certified IP53 for protection against harmful deposits of dust and against water sprayed at any angle up to 60º from the vertical.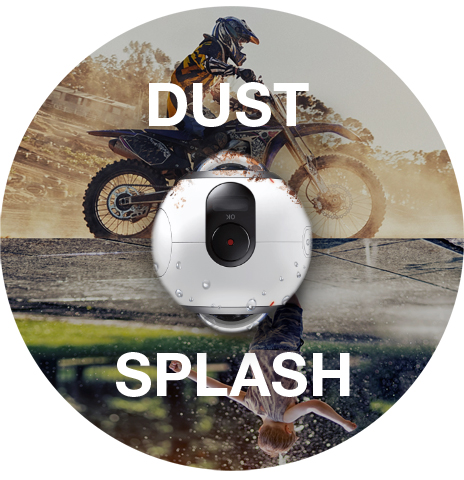 Seamless connection
Pair up your Galaxy smartphone via Bluetooth, then use Wi-Fi Direct to transform its large screen into a very handy remote viewfinder and to transfer files in one simple move.
*Compatible with the latest Galaxy smartphones. Details in the Specifications section below.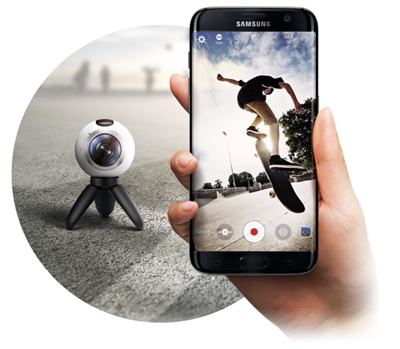 Easy access
Shoot in live view mode, stitch the 360° footage with ease, trim it to your liking and share it online. It's simple and easy with your Galaxy smartphone or your PC.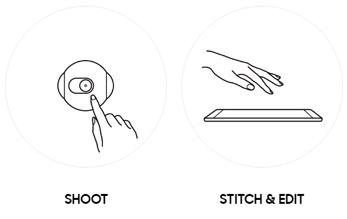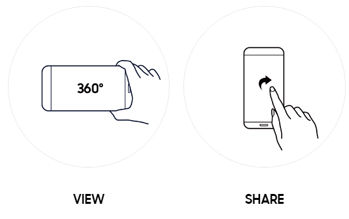 Just one of the videos taken with Gear 360.
See more 360-degree videos as well as photos at the Gear 360 VR Gallery.
*360-degree video is optimized for Chrome, Edge, and Firefox. Not available on mobile devices.

Camera
Dual CMOS 15MP Sensor (Default Output pixel count equivalent to 25.9M)

Resolution
Movie Recording
• Dual Cam: up to 3840 x 1920 (30 fps)
• Single Cam: up to 2560 x 1440 (30 fps)
Still Capturing
• Dual Cam: up to 7776 x 3888 (30M)
• Single Cam: 3072 x 1728 (5M)

Camera Mode
Dual Lens Mode
• Video, Photo, Time-lapse Video, Looping Video
Single Lens Mode
• Video, Photo, Time-lapse Video, Looping Video

Dimension
66.7 x 56.3 x 60.1 mm (152 g incl. battery)

Display
0.5" (72 x 32) PMOLED

Memory
1GB RAM
MicroSD Card (up to 200GB)

Sensor
Gyro, Accelerometer

Battery
1350mAh

Connectivity
Wi-Fi 802.11 a/b/g/n/ac (2.4/5GHz), Wi-Fi Direct, Bluetooth® v4.1, USB 2.0, NFC

Codec
Movie Recording MP4 (H.265)
Still Capturing JPEG

Compatible Devices
Galaxy S6, S6 edge, S6 edge+, Note5, S7, S7 edge with the Samsung Gear 360 Manager app
PCs with the Gear 360 ActionDirector software

Chipset
DRIMe5s