VSX-1124-K
7.2-Channel AV Receiver with Ultra HD (4K/60p) Upscaling/Pass-through, DSD Playback via Network, Subwoofer EQ, Dual Subwoofer Pre-Out, Built-in AVNavigator, Spotify® Ready and Roku® Ready
Overview
Unleash Your Fidelity
The all-new Pioneer® VSX-1124-K is a genuine multi-zone powerhouse. This 7.2-channel AV receiver delivers 165 Watts per channel (6 Ohms 1kHz 1% 1-ch. Driven) or 90 Watts per channel (20Hz – 20kHz, THD 0.08% @ 8 Ohms FTC) of pristine audio reproduction. Plus, it offers advanced new technologies, such as 4K 60P Ultra HD Upscaling and Pass-through, DSD Playback, Subwoofer EQ, Dual Subwoofer Pre-out, Built-in AVNavigator, and it's Spotify® Ready and Roku® Ready. Additional highlights include 7 HDMI 2.0 Inputs with two Outputs, an energy-saving ECO Mode, and a host of networked entertainment options. The all-new VSX-1124-K is an unparalleled system for getting the most out of your home theater experience.
A Resolution Revolution
HDMI 2.0
Offering six HDMI 2.0 inputs, the VSX-1124-K handles 4K2K Ultra HD video at 60 frames per seconds. 4K Ultra HD is the latest high-definition video display format, with four times the resolution of 1080p. Ready to deliver 4K Ultra HD video signals to a compatible display, the Pioneer VSX-1124-K supports home theater systems dedicated to producing the highest quality picture available today. HDMI 2.0 is also backwards compatible with earlier versions of HDMI. A future firmware update will allow 4:4:4 based 4K2K 60P content to be handled offering up to 18GBPS throughput.
Advanced Multitasking
Multi-Zone Audio and Video
The Multi-Zone capabilities of the VSX-1124-K allow to enjoy different sources connected to the VSX-1124 in multiple rooms. The HDZone output allows you to simultaneously enjoy different HDMI sources in different rooms. So you can watch a Blu-ray movie in the main room, while someone else is watching another HDMI Source (Roku, Cable, etc) in another, all controlled by the VSX-1224-K's remote control of Pioneer's iControlAV5 app. The iControlAV5 app is available at no cost from www.AppStore.com or the App Store for iPhone, iPad, and iPod touch. The app is also available in Google Play (www.GooglePlay.com) for Android devices.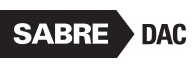 Incomparable Conversion
ESS Sabre 24-Bit DAC
The VSX-1124-K now incorporates the ES9006 Sabre Premier audio DAC (Digital-to-Analog Converter). Typically found on AV receivers twice as expensive, this new DAC provides superior Digital-to-Analog conversion with far less jitter than other DACs.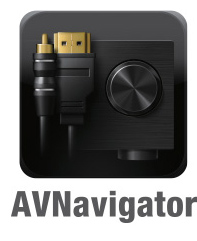 Easy Setup
Built-In AVNavigator
Simplifying the process of connecting and setting up an AV Receiver, the VSX-1124-K features our latest version of AVNavigator. Unlike previous versions that required an app download or the installation of a CD-ROM, simply connect the VSX-1124-K to your network and launch your favorite web browser on virtually any device. AVNavigator will walk you through connecting and setting up your new receiver. You can even explore new features of your AV Receiver using the Interactive Operation Guide section. Just push a button on the virtual remote control and AVNavigator will activate the feature and explain what it does!
Easy Streaming
Roku Ready Certified
Roku makes it easy to stream movies, shows, music and games from over 1,000 content providers to your TV whenever you want them. Simply plug your Roku Streaming Stick into the Roku Certified MHL 2.0 port on the back of your receiver to unlock a great selection of entertainment choices. Control the attached Roku stick from the receiver's remote control or our free iControlAV5 app for the most convenient access to your favorite entertainment.Roku Streaming Stick sold separately.
Command In Your Hand
iControlAV5
From switching inputs and controlling volume, to exploring all of the new features of your AVR, our all-new iControlAV5 iOS and Android remote control app offers full control of your VSX-1124-K. You can even playback music stored on your phone using our Push Player feature. The app is available at no cost from www.AppStore.com or the App Store for iPhone, iPad, and iPod touch. The app is also available in Google Play (www.GooglePlay.com) for Android devices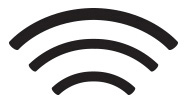 The Power of Wireless
AS-WL300
Equipped with the optional AS-WL300 wireless network adapter, the VSX-1124-K is the ultimate control center of your home entertainment system. The AS-WL300 provides wireless compatibility with applications such as iControlAV5, the AVNavigator, Internet Radio and DLNA® 1.5 Audio Streaming.
Ready Connectivity
Made for iPhone 5 Certification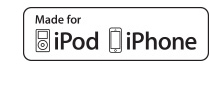 The VSX-1124-K gives you instant access to your favorite content and allows you to control it with your smartphone or tablet. It offers the latest Made for iPhone® 5s and 5c Certification. And as a networked receiver, it supports Apple's AirPlay® music streaming technology, allowing you to enjoy your favorite music with your iPhone, iPod® or iTunes® anywhere in the house.
In addition, Pioneer was the first brand to support HTC Connect™, the only unified approach for streaming music wirelessly from select compatible Android smartphones. HTC Connect is built right into your phone's music player, making it easy to wirelessly stream your favorite music to your receiver — no separate app required.
The VSX-1124-K also supports DLNA® 1.5 media streaming, which lets you access your favorite music from a DLNA server or computer connected to the same home network. Not only are compressed music files, such as MP3, WMA, and AAC supported, but also high-resolution files, such as FLAC, WAV, AIFF, and Apple Lossless.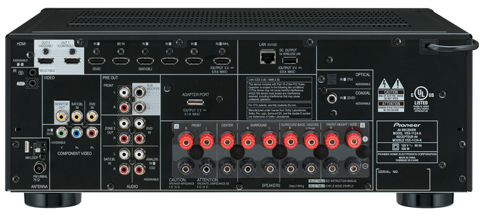 Playback Prowess
High Resolution Support
The Pioneer VSX-1124-K delivers the high-resolution music playback you demand with support for 192kHz 24-bit AIFF, WAV, FLAC, and Apple Lossless up to 96kHz 24-Bit. Compressed formats, such as MP3, WMA, and AAC are also supported. Stream these files from your home network, tablet, or even the front USB.
The World Wide Web Is Your Oyster
Internet Radio
With Internet Radio, the VSX-1124-K gives you a wealth of entertainment options. Not only can you enjoy thousands of Internet radio stations around the world with vTuner, you can also access your favorite music from Pandora and Spotify*, complete with on-screen album art and music information. Spotify Connect is a premium feature that lets you play and control Spotify with your smart devices.

Features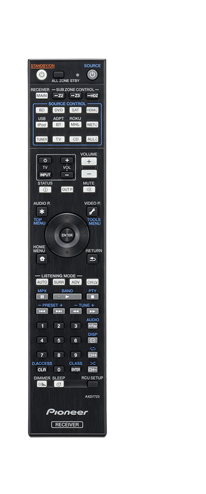 Amplification
Channels: 7
Amplification Type: Direct Energy
165W/ch. (6 Ohms 1kHz 1% 1-ch. Driven)
90W/ch. (20Hz – 20kHz, THD 0.08% @ 8 Ohms FTC)
Audio Features
Dolby® TrueHD/Dolby Pro Logic II/Dolby Digital Plus
DTS-HD® Master Audio/DTS-ES/DTS Neo:X/7.1
DSD Music File Playback via Network/USB (2.8MHz)
DSD Disc (SACD) Playback via HDMI® (2.8MHz)
Digital Core Engine with Texas Instruments Aureus™ DSP
Hi-bit24 Audio Processing
ESS SABRE® Premier Audio DAC (192kHz/24-bit) for 7.1-ch.
HDMI® Audio Return Channel (ARC)
Pioneer Auto MCACC® Room Calibration

Phase Control
Auto Phase Control Plus/Phase Control Plus
3D Time Axis Measurement
Standing Wave Control
Polarity Check
Automatic Crossover Detection
Reverb Before and After Calibration Results (OSD or AVNavigator)
Subwoofer EQ (4 Band)

Pioneer Sound Enhancements

PQLS Bit-stream/Multi-Surround/2-ch.
Advanced Sound Retriever® (Multi-ch)
Sound Retriever Link
Auto Sound Retriever/Auto Sound Retriever for ARC
Auto Level Control (Multi-ch)
Virtual Speakers (Wide/Height/Surround Back)
Virtual Depth

Advanced Surround Modes

Action, Drama, Advanced Game, Sports, Classical, Rock/Pop
Front Stage Surround, Extended Stereo
Sound Retriever Air, Phones Surround
ECO Mode 1, ECO Mode 2
Video Features
HDMI 7 in/2 out (1 for MAIN, 1 for MAIN/HDZONE)
3D Ready (Blu-ray DiscTM, Broadcast, and Games)
Deep Color (36-bit), x.v. ColorTM
Ultra HD (4K) Upscaling and Pass-Through (4K / 60p / 4:4:4 / 24-bit, 4K / 24p / 4:4:4 / 36-bit, 4K / 60p / 4:2:2 / 36-bit)
Video Scaler with QdeoTM
Video Conversion to HDMI
Triple HD Noise Reduction
Advanced Video Adjust
Stream Smoother
Stream Smoother Link
Frame Rate Conversion
Home Network Features
Apple® AirPlay® Certified
DLNA Certified® (1.5)
HTC Connect™ Certified
Windows® 8.1 Compatible
Music File Playback/Seek x 2 via Network/USB: AIFF, Apple Lossless, WAV, FLAC, MP3, WMA, AAC, DSD

192kHz/24-Bit Audio playback (AIFF, WAV, FLAC)
Multi-Channel (5.1-ch., 5.0-ch.) Audio Playback x 3 (WAV, FLAC)

Gapless Playback for AIFF, Apple Lossless, WAV, FLAC, AAC, MP3
Pandora® Internet Radio
Spotify Digital Music-Streaming Service Ready
Roku Ready
Internet Radio with vTuner
Convenience Features
iPod® Digital Transmission via Front USB Terminal
AndroidTM Audio/Video Playback with MHL® 2.0
Built-in AVNavigator (Wiring Navi, Interactive Operation Guide and Network Setup)
HDMI ZONE Out (HDZONE) and Analog Audio Out (ZONE 2)
Charges iPod/iPhone®
Wireless LAN Converter Ready (optional AS-WL300 required)
Bluetooth® Adapter Ready (optional AS-BT200 required)
Firmware Update via USB (Network Module only)
Graphical User Interface (GUI) with Album Artwork (HDMI only)
Auto Power Down
Power Save for HDMI Standby Through
AM/FM Tuner 63 Presets
Sleep Timer
Learning Remote Control (Luminous)