1800-Watt Induction Cooker with Stainless Steel Pot
Cook with the power of a magnetic field. If you can stick a magnet to your cookware you can cook with our Induction Cooktop. An induction cooker is an energy-efficient cook top. Your cookware heats up faster, thus reducing your cooking time. It saves time, money, and energy. It also features a three-hour timer setting, beautiful polished crystal plate surface, 1800W of power, and heats up to 450°F. With the Induction Cooktop, you can braise, fry, deep fry, stir fry, roast, and even boil water. Try Rosewill's newly designed elegant induction cooker today!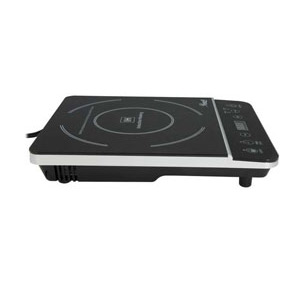 8 Power levels - in Watts: 300, 500, 700, 1000, 1200, 1400, 1600, 1800
Polished crystal plate Surface
LED Large Screen Display
8 Temperature settings from 150 to 450°F : 150°F, 200°F, 260°F, 300°F, 350°F, 400°F, 425°F, 450°F
Three-Hour Timer setting
Touching control panel
Cookware Suitability Detection
Stainless Steel Pot included
Overheating Protection function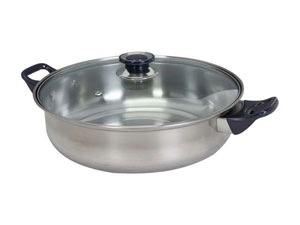 Please Note:
Not every cookware piece will work with induction cooktop. If a magnet sticks well to the sole of the pan, it will work on an induction cooktop. Please avoid using any cookware made with aluminum, glass or copper.