Samsung SMH1713S 1.7 cu. ft. Over-the-Range Microwave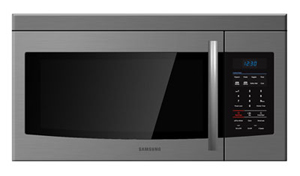 Large oven cavity for big results
Simultaneous programs for efficient food prep
Automatic defrost guarantees accuracy
Select time and power with one-button ease
Large Oven Cavity for Big Results
The large oven cavity with built-in turntable makes it easy to achieve superior cooking results.
Simultaneous Programs for Efficient Food Prep
Save time by defrosting food and also programming a two-step recipe simultaneously.
Automatic Defrost Guarantees Accuracy
Take the guesswork out of defrosting. Auto-defrost considers the weight of the food being cooked. Simply select the weight and the oven does the rest.
Select Time and Power with One-Button Ease
Easily program your desired cooking time and power level at just the touch of a button.
The Samsung SMH1713 Over-the-Range Microwave puts advanced cooking convenience right at your fingertips. It features a powerful 300CFM Auto-Vent to quickly eliminate food odors, an advanced Power Defrost, and spacious 1.7 cu. ft. capacity. With 1000W of cooking power, everything is cooked to perfection with a sensor auto-reheat and cook feature that monitors the amount of moisture in foods and adjusts reheating time accordingly. Styled in a sleek, easy-to-clean finish, it includes many forward-thinking operating features, including 1-line VFD display and low standby power usage. For today's demanding kitchen needs, the SMH1713 makes sure time is always on your side.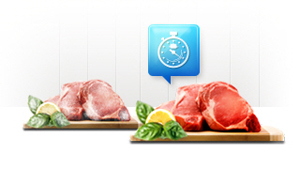 Convenient Sensor Cook/Reheat
This function detects food moisture and automatically calculates the optimal time for cooking/reheat. So it makes one simple press of a button to achieve amazing cooking results.
Large Capacity
With 1.7 cu. ft. of space, there is plenty of interior space to create full meals that you previously never thought would fit. And its built-in turntable ensures that every dish is heated evenly.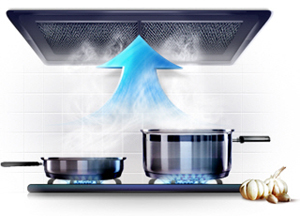 Powerful 300CFM Ventilation System
The SMH1713 features a powerful turbo ventilation exhaust that rapidly removes steam and odors with absolutely quiet operation.
Two-Stage Programmable Cooking
Vital time-saving function, that allows you to easily program initial defrost plus a corresponding two-step recipe for food simultaneously.
Eco Mode
Save up to 80% of standby energy by pressing the convenient Eco button located on the display.
Electronic Touch Control
Lets you easily program the desired cooking time and power level, at the gentle press of a button, for error-free results every time.
Specifications
Design: Stainless Steel Color
Dimensions: 1.7 cu. ft. Oven Capacity
FeatVent Fan Control: High / Low / Off
Power Output: 1000W
Power Levels: 10 including Defrost and 12 Sensor Cook Options
Vent Fan: 300CFM