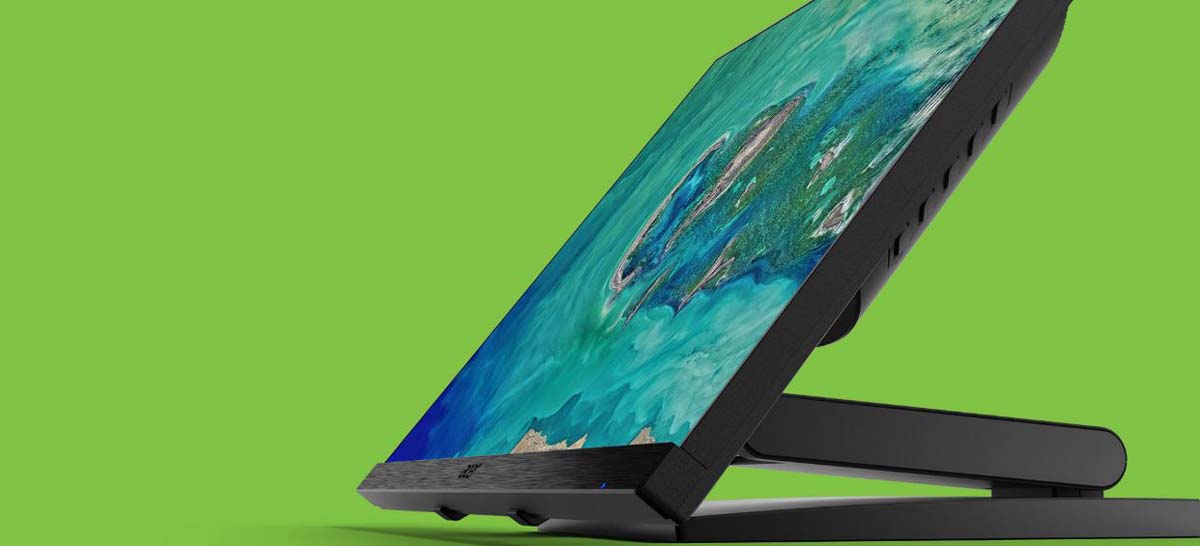 More than Productivity, Also Comfort
Acer UT1 provides outstanding visuals and expansive views. With 10-point touch capability and eye protection, it is a true pleasure to work, create and play on Acer UT1 monitor. Just tilt to find your ideal viewing position, and touch to interact.
The Perfect Angle
With a unique dual hinge mechanism you can tilt the display to the perfect angle (-3°~ 88°)¹ for whatever you want to do.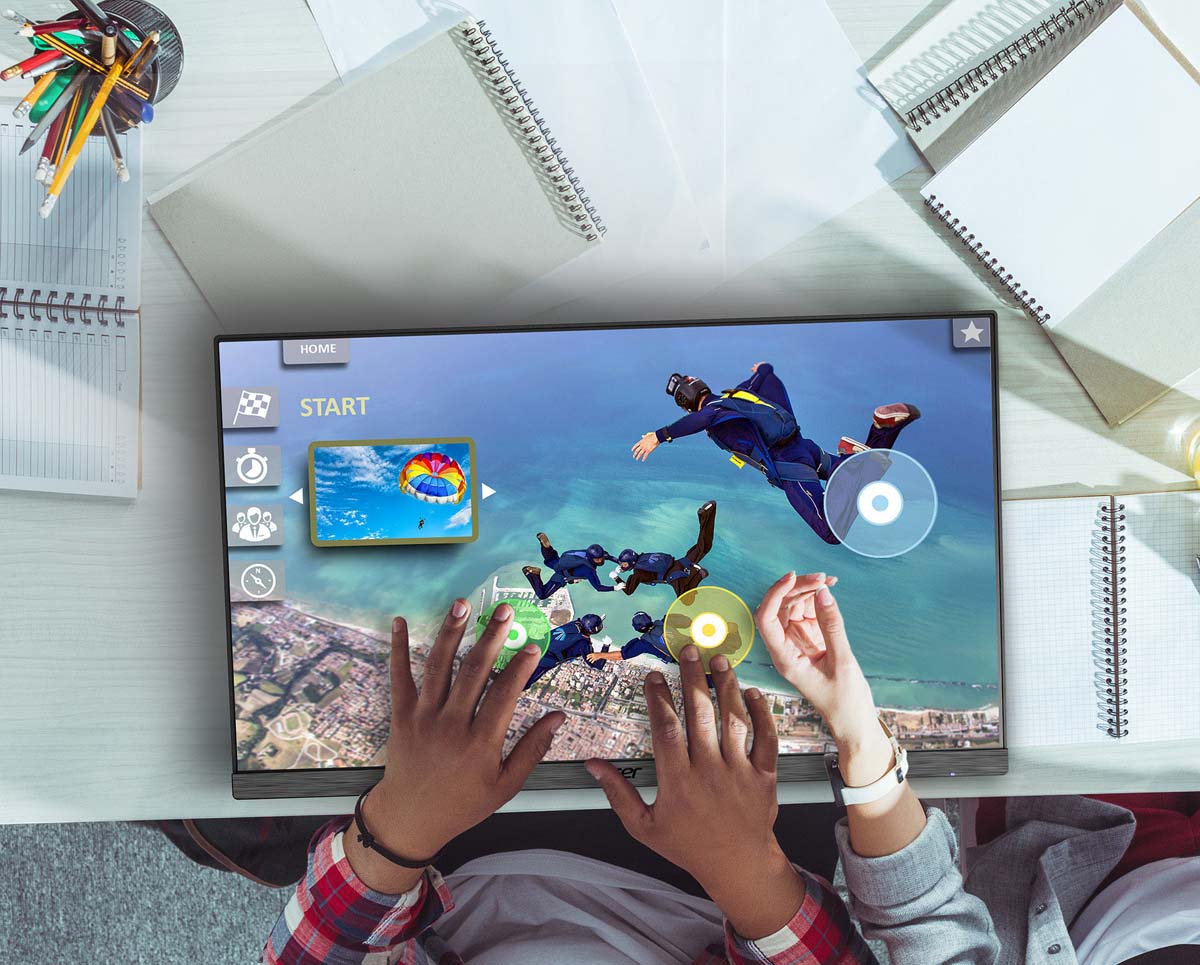 Look, no Frame
Improved enjoyment and maximum visibility of the FHD screen with the frameless design.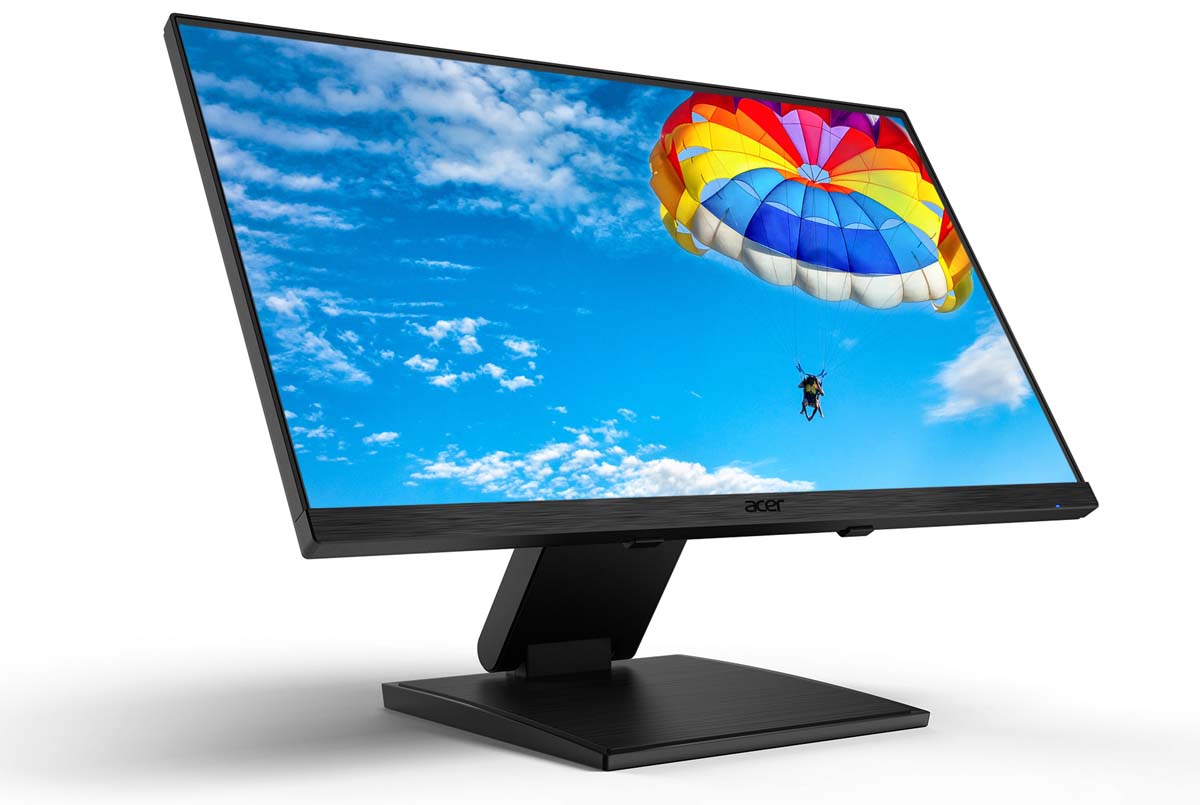 On Point
Navigate menus with ease using the 10-point touch display or use it to interact with games for additional fun.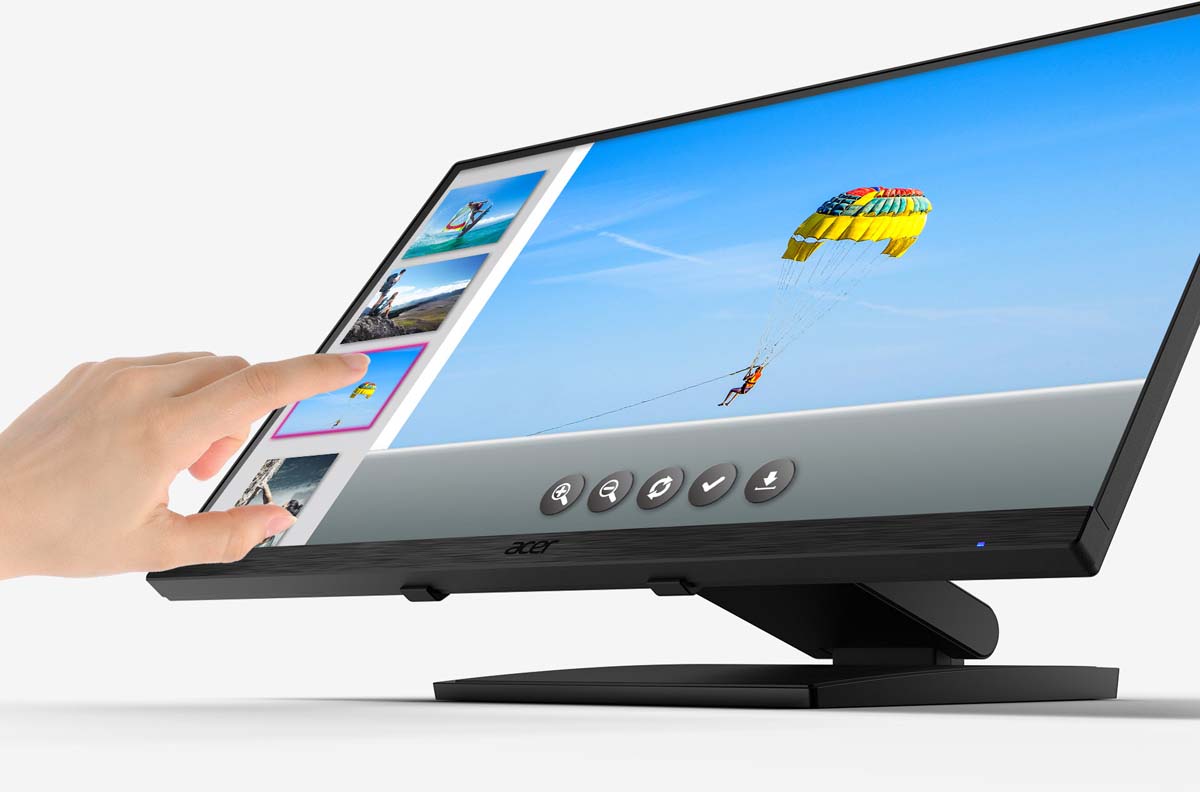 10-Point Touch
Integrated sensor technology allows for the interpretation of multiple touch gestures, providing easier navigation and interaction.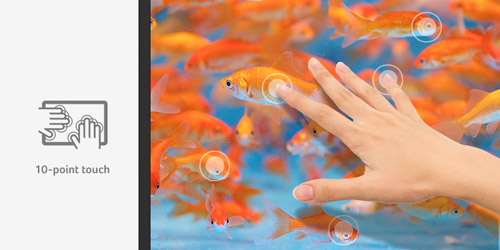 Eye Safety First
By utilizing Acer BlueLightShield and Flickerless technologies, you can protect your eyes from unnecessary strain.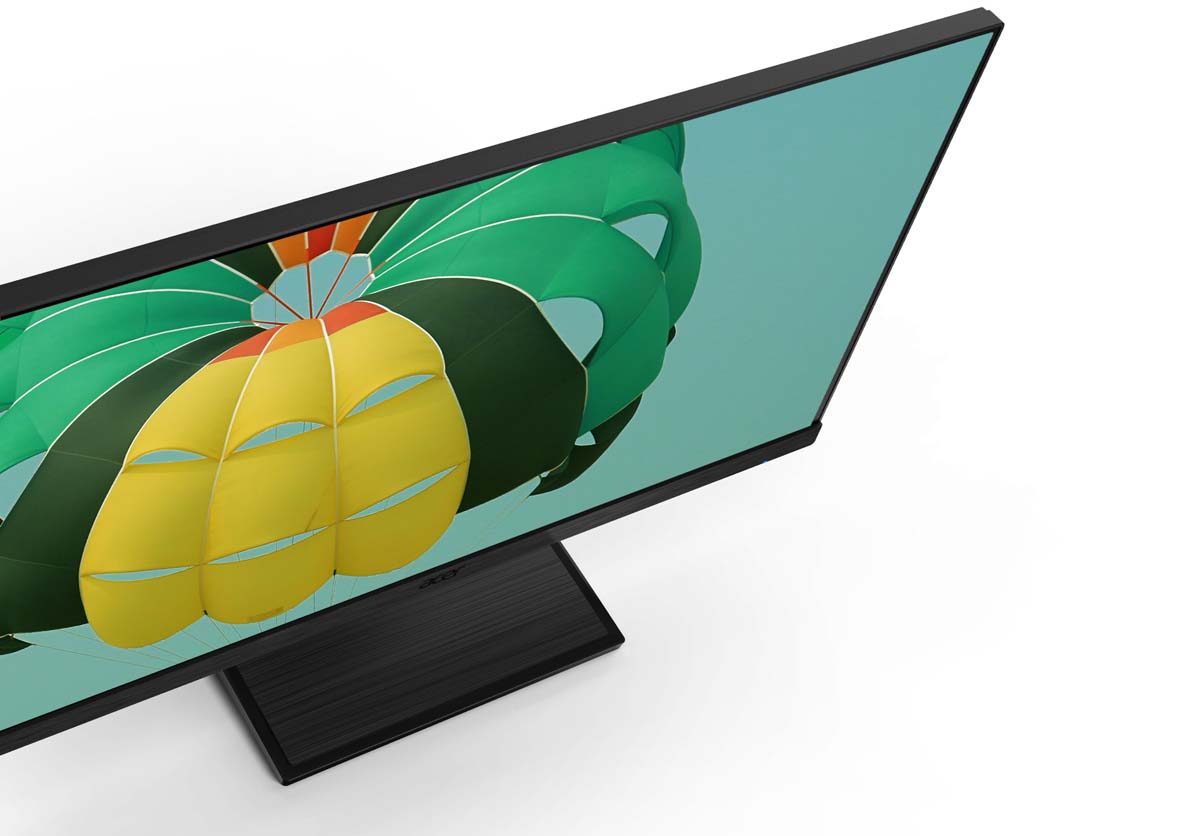 BlueLightShield
BlueLightShield technology reduces the exposure of blue light, which can be potentially harmful, by adjusting color hue and brightness.
Flickerless
Flickerless technology eliminates screen flickering by providing a stable supply of power to the display.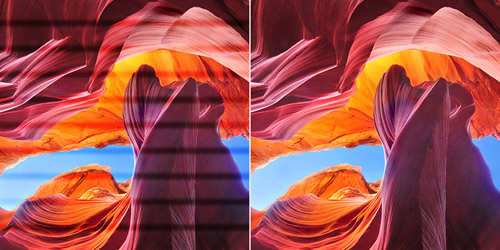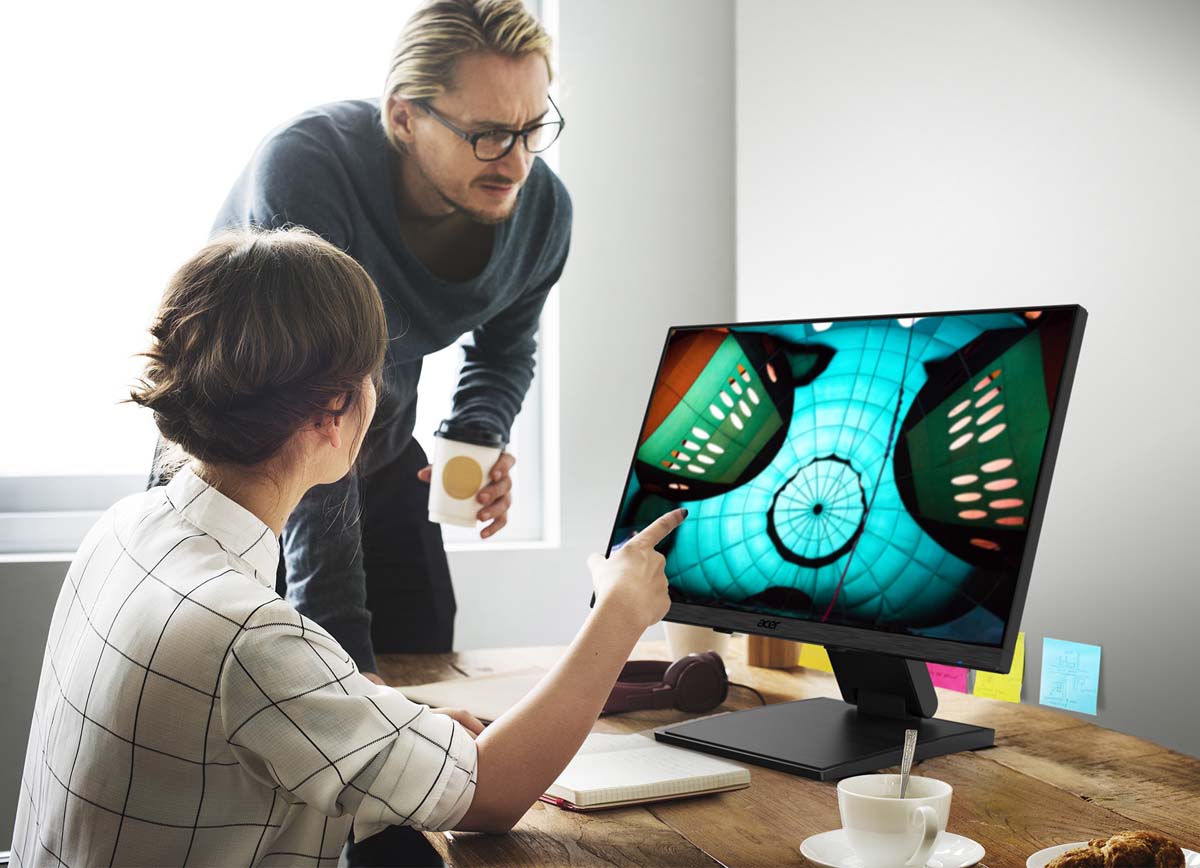 Seen From All Angles
Share what's on your screen with family and friends as colors stay true no matter what angle you're viewing from.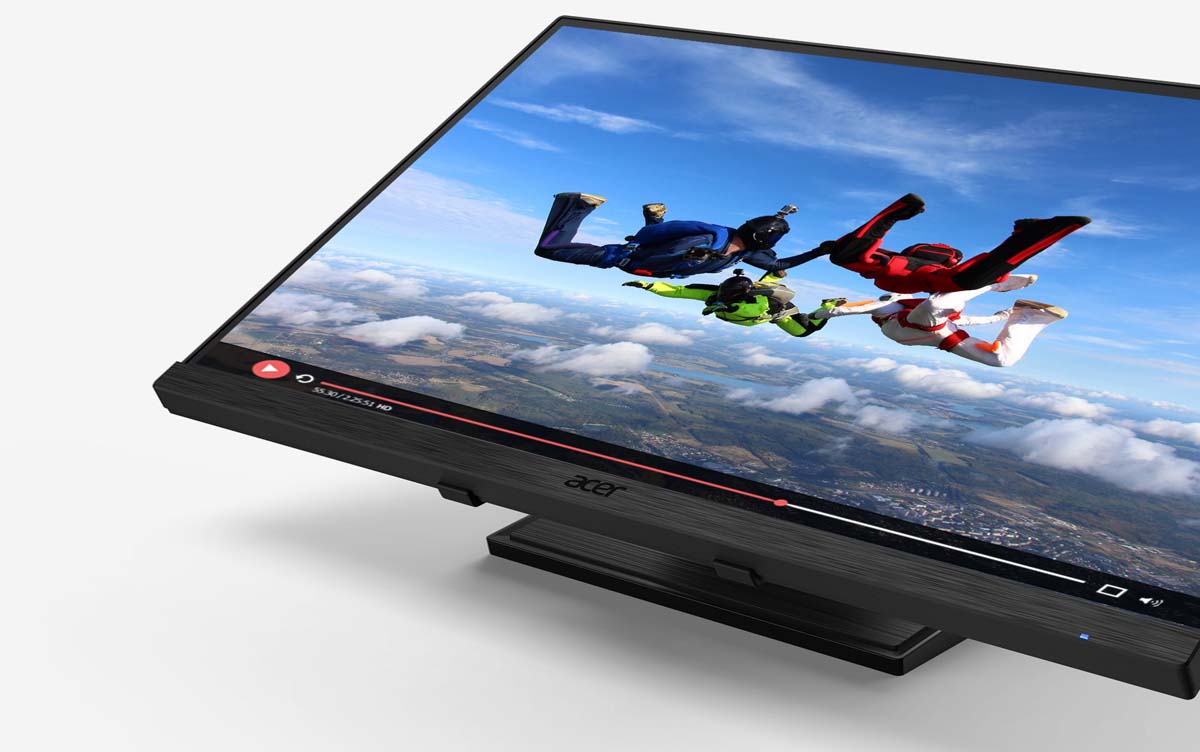 In-plane Switching (IPS) Technology
Panel Technology

Not Glaringly Obvious
The specially coated display ensures operation in all lighting conditions by reducing reflections and repelling fingerprints.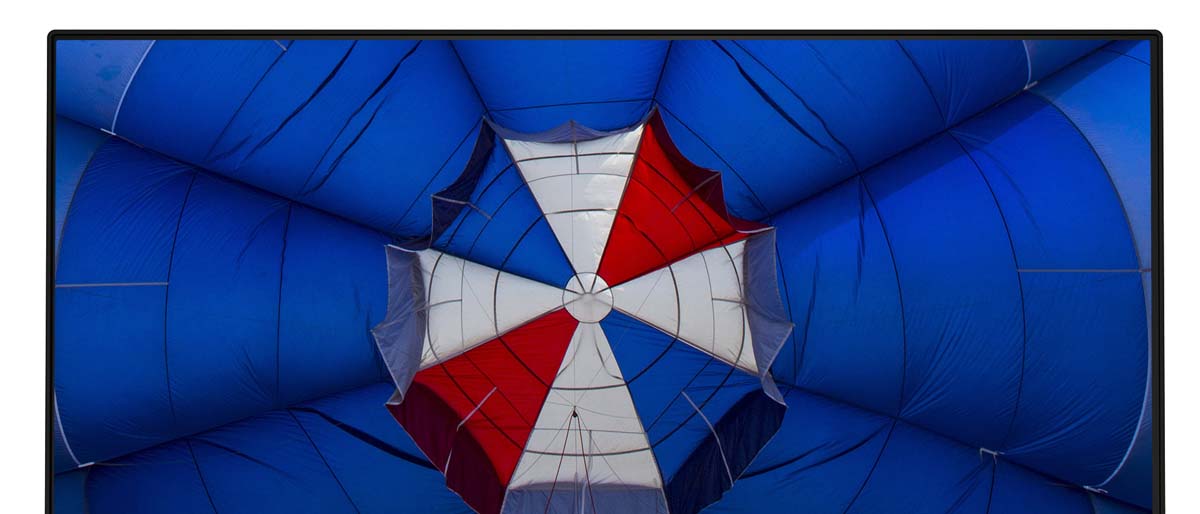 Notes:
1. Specifications may vary depending on model and/or region.