BORDERLANDS 3
Shoot and loot your way through a mayhem-fueled adventure.
WELCOME TO BORDERLANDS 3
At the hard edge of the galaxy lies a group of planets ruthlessly exploited by militarized corporations. Brimming with loot and violence, this is your home—the Borderlands. Now, a crazed cult known as The Children of the Vault has emerged and is spreading like an interstellar plague. Play solo or co-op as one of four unique Vault Hunters, score loads of loot, and save the galaxy from this fanatical threat.
CHOOSE YOUR VAULT HUNTER
Play as one of four all-new, deeply customizable Vault Hunters—the ultimate treasure-seeking badasses of the Borderlands. Customize your Vault Hunter with tons of personalization options and use their distinct skill trees to tailor abilities to your preferred playstyle.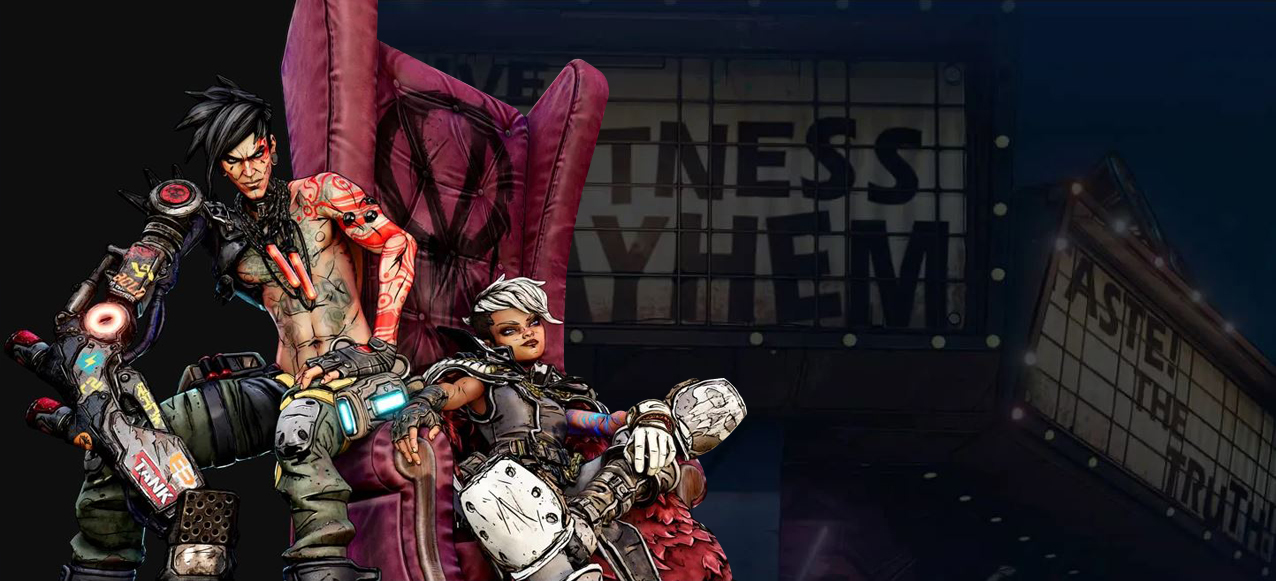 FACE A FANATICAL THREAT
The Calypso Twins, Troy and Tyreen, are ruthless new media cult leaders who have convinced the bandit clans of the Borderlands that they are their Gods and Saviors. They consider the power of the Vaults to be their birthright and are leading their weaponized worshippers, The Children of the Vault, on a crusade to claim it—and only you have the arsenal and allies to take them down.
EXPERIENCE CO-OP MAYHEM
Team up with other Vault Hunters online. Your whole crew will be able to deal meaningful damage—regardless of your respective character levels—through our handy Level Syncing system. You can even opt to play with loot instancing enabled so that you each get your own level-appropriate weapon drops.
LOCK, LOAD, LOOOOT!
There are over one billion guns in Borderlands 3, and every fight is an opportunity to add to your arsenal. Some guns launch exploding sawblades, some never need to be reloaded, others grow legs and pursue enemies on foot when you throw them. Having trouble choosing? Rarity ratings and item scores make it easy to compare the power of your pickups at a glance, but you can also tell a lot about a weapon and its functionality based on its manufacturer. Check out the manufacturer details below:
Toss your gun like a grenade to reload, then watch it pursue a nearby enemy as a fully loaded version digistructs in your hand.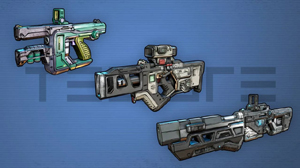 Switch between regular and sticky-projectile fire modes. Stickies do more damage if a bunch of them detonate on the same target.

Enjoy uninterrupted damage-dealing courtesy of "infinite" ammo magazines, occasionally interrupted by unpredictable overheating.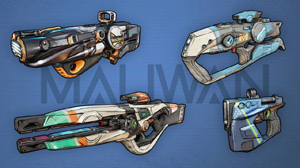 Deliver devastating critical hits to enemies' soft-and-sensitives, then joy-puke as your bullets ricochet towards other targets.

Toggle between two elements, charge your weapon, and deal guaranteed elemental damage with your finger glued to the trigger.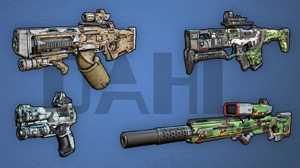 Step 1: Hit your enemies with tracker tags. Step 2: Unleash a hail of Smart Bullets that track towards your targets. Step 3: Loot!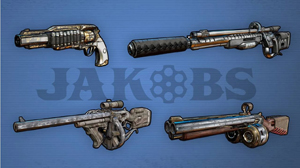 Aim down the sights to take cover behind your weapon-mounted shield and keep your finger on the trigger for increased accuracy.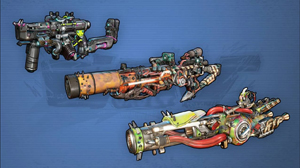 Augment these rapid-firing, ammo-hungry guns with under-barrel attachments including tasers, rocket tubes, and additional gun barrels.

Toggle between alternate fire modes depending on your play style, your predicament, and your predilection for bonu.
DISCOVER EXTRAORDINARY WORLDS





Your Borderlands 3 adventure begins on the familiar desert planet of Pandora from previous Borderlands games, but your journey doesn't stop there. You'll also travel to other worlds aboard your very own spaceship, Sanctuary III—a backwater swampland, a futuristic city, and a picturesque monastery are among the new environments you can explore.
CATCH UP ON THE STORY SO FAR
You can jump right into the mayhem of Borderlands 3 without having played any previous Borderlands game. That said, if you like your lore, you can catch up on the story so far with the videos below:
BORDERLANDS: THE PRE-SEQUEL
TALES FROM THE BORDERLANDS