Featured Automotive Categories
Newegg "Go for Lunch"
Newegg has the automotive deals you need to get where you're going. Even if it's just to lunch.
Girls in the Garage
Newegg Auto is proud to co-sponsor this quarterly event by providing professional video production and editing services for the Girls in the Garage crew.
Automotive & Powersports Featured Items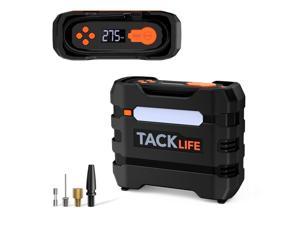 TACKLIFE A6 Tire Inflator, 12V DC Air Compressor, 3 Modes LED Lights Car Tire Inflator Portable Air Compressor
Brand: TACKLIFE
Features: Specification: - Strong performance, and Gorgeous appearance design is your best choice. - Rated Voltage: DC12V - Max Current: 10A - Rated power: 120W - Max pressure: 150 PSI - 4 Display Units: PSI, Bar,KPa and Kg/cm2 - Air Flow : 35L/Min - Inflation time : quickly pump a P195/65/R15 car tire to 35psi=2.5 Min - Maximum continuous operating time: 2 hours - Tube length: 70cm - Wire length: 3m Three Mode LED Light : White Light / Red and White SOS can be used to inflate at night, as well as emergency rescue. Special Cooling System provide strong sustainability for more stable inflation. The Preset Function, preset the tire pressure compensation +1 PSI for the lost air while detaching the connecting hose, it can make the tire pressure stay a safety value. Larger LCD Digital Display, clear and precise, with which you can check the inflatable...
Model #: A6
Item #: 9SIAWR7F555371
Return Policy: View Return Policy
$29.99

 
$18.99 

–

Save:

37%

Free Shipping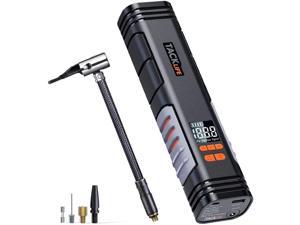 TACKLIFE X1 Rechargeable Cordless Tire Inflator - Handheld Air Compressor, Portable Air Pump with Digital Display for Car Bike Tires and Other Inflatables X1
Brand: TACKLIFE
Features: 2020 upgraded version, built-in 2200mAh lithium battery: powerful and portable Super Bright LED Flashlight (bright, strobe) & 4 optional units (PSI, BAR, KPA, Kg / cm2) Rechargeable Powerful tire inflator, support home power supply and car cigarette lighter LCD screen with backlight, accurate reading at night, clear and convenient Advanced automatic tire pressure detection function, can detect the pressure at any time Cooling system prevents from overheat, insulated silicone protection, comfortable grip anti-scalding Mini compact design, 5.8" x 4.4" x 24.7", 670g perfect for one hand to carry
Color: Black
Model #: X1
Item #: 9SIAWR7F952540
Return Policy: View Return Policy
$59.99

 
$29.99 

–

Save:

50%

Free Shipping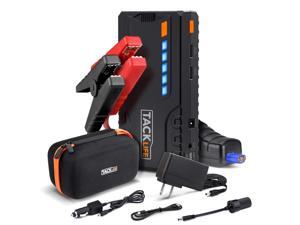 TACKLIFE T6 800A Peak 18000mAh Car Jump Starter (up to 7.0L Gas, 5.5L Diesel Engine) with Long Standby, Quick Charge, 12V Auto Battery Booster, Portable Power Pack for Cars, Trucks, SUV
Features: 800A Peak 18000mAh Car Jump Starter up to 7.0L Gas, 5.5L Diesel Engine COMPACT BUT POWERFUL: Measuring only 6.3 x 3 x 1.6 inches and weighing 2.5lbs, the T6 battery jump starter is small enough to be stored anywhere in your car. It can safely and reliably jump start a car up to 7.0L gas or 5.5L diesel engine, like 12V cars, SUVs, motorcycles and vans, for almost 30 times. ADVANCED TECHNOLOGY AND PROTECTION: In addition to 8 built-in general protections, the T6 intelligent jumper cable also comes with unique TACKLIFE spark-proof technology and unique audiovisual prompt technology - making T6 the most trustworthy jump starter on the market. UPGRADED QUICK-CHARGING: Saving you time by taking no more than 5 hours to fully charge your digital products, the new generation dual USB outputs (5V/9V) are compatible with almost all USB charging devices, including your ph...
Model #: T6
Item #: 9SIAWR7F550046
Return Policy: View Return Policy
$69.99

 
$52.99 

–

Sale Ends in 1 Hour -

Save:

24%

Free Shipping
TACKLIFE T8 Pro 1200A Peak 18000mAh Water-Resistant Car Jump Starter With LCD Screen Orange
Features: 1200A Peak 18000mAh Water-Resistant Car Jump Starter up to 7.5L Gas, 6L Diesel Engine NEW UPGRADE - As an upgraded model of T8, T8 Pro's startup performance is stronger and more stable. With 1200A peak current, it can safely start the dead batteries within a few seconds, it can start up to 30 times on a single charge (Only 4.5 hours of charging). Suitable for 12V cars, SUVs, trucks, or vans (Up to 7.5L Gas, 6L Diesel Engine) ADVANCED DESIGN - A rugged and water-resistant enclosure rated at IP65, it can operate safely in any weather. The rubber covering layer prevents scratches and damage to the surface, which keeps the charging port clean. T8 Pro is Tacklife's most versatile car battery starter ever. QUICK-CHARGING - The 18000mAh compact power bank can charge your phone, tablet or Kindle through dual USB ports (5V/9V, 5V/2.1A), and power your other car accesso...
Model #: 1009328
Item #: 9SIAWR7F3E2560
Return Policy: View Return Policy
$99.99

 
$62.99 

–

Save:

37%

Free Shipping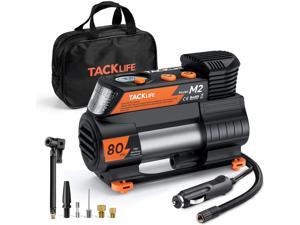 $59.99

 
$26.99 

–

Sale Ends in 1 Hour -

Save:

55%

Free Shipping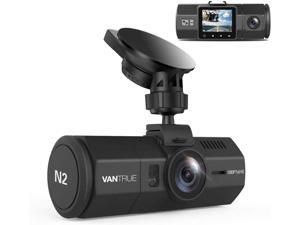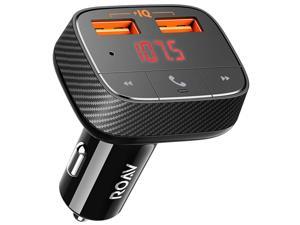 $16.99

 
$9.99 

–

Save:

41%

Free Shipping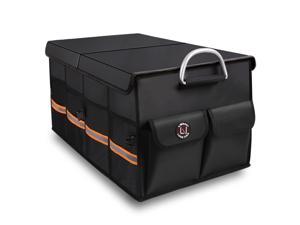 $42.99

 
$29.99 

–

Sale Ends in 1 Hour -

Save:

30%

Free Shipping
$289.99

 
$209.99 

–

Save:

28%

Free Shipping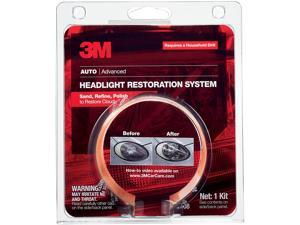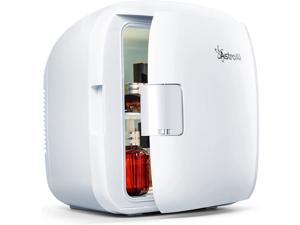 AstroAI Mini Fridge, 9 Liter/12 Can Compact Refrigerators AC/DC Skincare Fridge Portable Mother's Day Gift Thermoelectric Cooler and Warmer for Skincare, Foods, Bedroom, White
Features: MINI FRIDGE 9 LITERS: Store (12) 12 oz cans! Its compact size (external: 12.91" W x 12.71" D x 13.7" H; internal: 8.26" W x 6.22" D x 9.96" H ) easily fits 20 oz soda bottles and cans; The removable shelf makes small items like cosmetics, food, baby formula, or medications easy to separate. It can accommodate breast milk, skincare products, lipstick, lotion, essences, masks and much more! COMPACT IDEAL SIZE MAKES LIFE EASY: The fridge takes up very little room, fitting right under your nightstand. Enjoy a snack or cold drink without venturing all the way to the kitchen. Perfect gift for Mother's Day! AC 110V / DC 12V ADAPTERS: Two plugs are included for both standard wall outlets and 12V cigarette lighters in vehicles, making it a great cooler on road trips; Keep your precious snacks and drinks at your office desk, away from hungry coworkers.the fridge is also pe...
Model #: ASIM090W
Item #: 9SIB1GHFFB2023
Return Policy: View Return Policy
$88.99

 
$65.99 

–

Save:

26%

Free Shipping