Shop Category
Accessories
8
Shop Gaming Laptops by Screen Size
Shop Gaming Laptops By GPU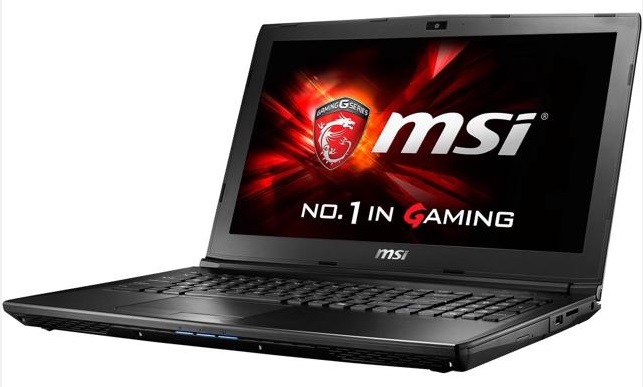 Take advantage of Special sales and experience stunning gaming performance. Get up to 35% discount on the latest gaming laptops features NVIDIA Geforce GTX GPU, which offers innovative gaming play. The latest gaming laptops with NVIDIA GeForce GTX 10 series graphics cards increase the speed and power efficiency in virtual reality with brilliant performance.
Popular Gaming Laptop Brands
Gaming Laptops Featured Items
See All
What Customers Are Saying...
Ellie provided some great live service. Very simple, took less than 10 minutes to resolve the issue. Didn't feel too robotic at all; it was just as great as live google customer service!
See All

Up to 12 Months special financing every day, every purchase.
Learn More
Overview

Graphics and Hardware

Display

Narrowing Your Search

FAQ
Gaming laptops now pack full-size NVIDIA GeForce GTX video cards and a high resolution display into a portable clamshell form factor, providing power on par with a high-end desktop computer. Ideal for gamers who like to go places, a gaming laptop offers a visually stunning digital experience you can take with you.
Strap on a special-fitted gaming backpack for laptops, keyboard, mouse, gaming pads, and other accessories and you are good to game anywhere. With VR-ready laptops entering the mainstream gamers will need room for VR headsets, too.
Most gamers buy in the $1,000-2,000 range, but a fully decked-out rig can exceed $5,000. Many find decent value in gaming laptops under $1,000—and cost even less if you know what you need and what you can live without.
Remember, as with any tech purchase, the best laptop for gaming is one that fits your budget and delivers value at that specific price point. We'll learn how to gauge value specific to the gamer here.