Shop Home Audio & Home Theater
Home Audio & Home Theater Featured Items
See All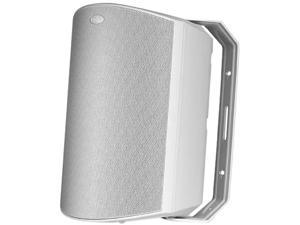 Polk Audio Atrium6 All Weather Outdoor Loudspeakers with 5.25" Drivers, 1" Tweeters and PowerPort Bass Venting (White/Pair)
$40 promotional gift card w/ purchase, limited offer
Part Number: AM6088-A
Type: Indoor/Outdoor Speakers
Speakers Configuration: Indoor / Outdoor
Frequency Response: 50Hz-27kHz
Model #: ATRIUM6WH
Item #: 0S6-0005-00043
Return Policy: Standard Return Policy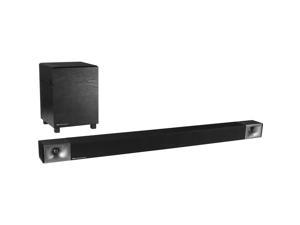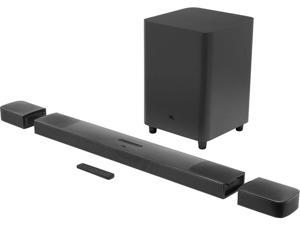 JBL BAR 9.1 True Wireless 3D Surround Sound System with Dolby Atmos, Black
Type: SoundBar
Color: Black
Speakers Configuration: General Specifications 5.1.4 channel: Yes Soundbar transducer: 4 x racetrack drivers + 2 x up-firing full-range drivers + 3 x 0.75" (20mm) tweeter Surround transducer (per piece): up-firingfull-range driver + 0.75" (20mm) tweeter Subwoofer transducer:10" Operating temperature: 0°C - 45°C Time to standby: <10 minutes Audio Specifications HDMI In: 1 HDMI eARC: 1 HDMI HDCP version: 2.3 103dB: Yes 34Hz~20KHz: Yes 1 Optical, Bluetooth, Chromecast, AirPlay2, USB: Yes Control and Connection Specifications USB port: Type A USB rating: 5 V/ 500 mA Supported file format: MP3 MP3 codec: MPEG 1 Layer 2/3, MPEG 2Layer 3, MPEG 2.5 Layer 3 MP3 sampling rate; 16 KHz - 48 KHz: Yes MP3 bitrate: 80 kbps - 320 kbps USB Port; (USB playback is available in US version. For other versions, USB is for Service only.): Yes...
Model #: JBLBAR913DBLKAM
Return Policy: View Return Policy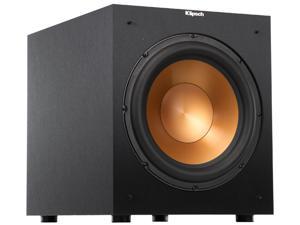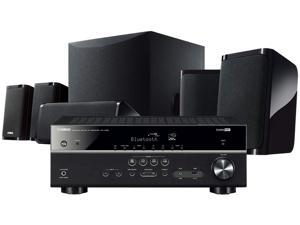 Yamaha YHT-4950UBL 5.1-Channel Home Theater System - Black
Channels: 5.1
Speakers Configuration: Front Speaker: Full-range bass-reflex Center Speaker: Full-range acoustic suspension Surround Speaker: Full-range bass-reflex Subwoofer: Advanced YST II
Speakers Driver Unit: Front Speaker: 2-3/4" full-range cone Center Speaker: 2-3/4" full-range cone Surround Speaker: 2-3/4" full-range cone Subwoofer: 8" cone
Speakers Frequency Response: System Frequency Response: 28 Hz-25 kHz
Model #: YHT-4950UBL
Item #: 0W3-000S-000F3
Return Policy: Standard Return Policy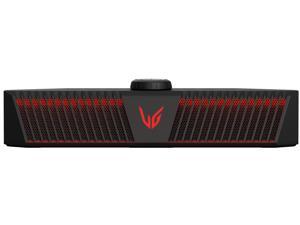 $499.99

 
$496.99 

–

Free Shipping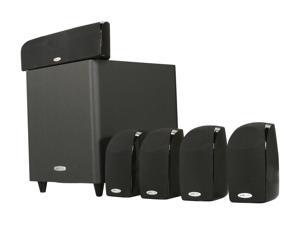 $459.00

 
$209.00 

–

Save:

54%

Free Shipping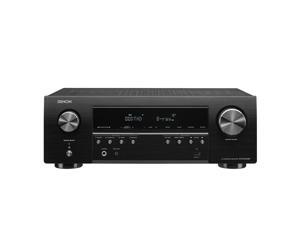 $1,264.00

 
$289.00 (2 Offers)

–

Save:

77%

Free Shipping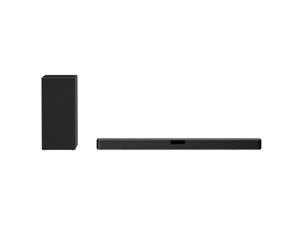 LG SN5Y 2.1 Channel High Res Audio Sound Bar with DTS Virtual:X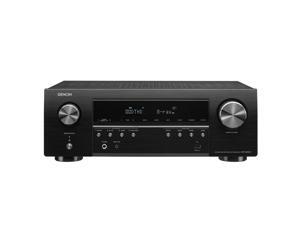 Denon AVR-S650H 5.2 Channel 4K AV Receiver with Dolby Vision, Bluetooth, Wi-Fi, AirPlay, Voice Control, HEOS
Get $40 Gift Card and 3 Year Protection Plan w/ purchase, limited offer
Type: Receiver
Color: Black
On Screen Display: Yes
Remote Control: Yes
Model #: AVR-S650H
Item #: 0ZK-01DW-00008
Return Policy: Standard Return Policy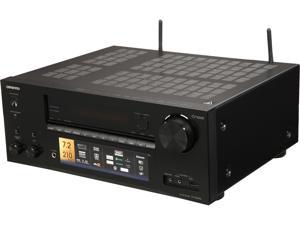 Onkyo TX-NR696 7.2-Channel Network A/V Receiver
$100 promotional gift card w/ purchase, limited offer
Type: Receiver
Power Output: 210 W/Ch (6 ohms, 1 kHz, 10% THD, 1 channel driven), 100 W/Ch (8 ohms, 20 Hz-20 kHz, 0.08% THD, 2 channels driven, FTC)
Frequency Response: 10 Hz-100 kHz / +1 dB, -3 dB (Direct Mode)
THD: 0.08% (20 Hz-20 kHz, Half Power)
Model #: TX-NR696
Return Policy: View Return Policy
Home audio theaters systems are the key to achieving high-end audio and a captivating listening experience at home. Honed for space conservation, the systems offer a variety of speaker sizes and configurations. For someone who is after a hands-free approach, wireless or portable speakers rely on Bluetooth® compatible devices for a purely digital interface. Add-ons and replacement parts help you customize the experience.
Pre-Built Theater Kits Streamline the Audio Set-Up
For ease of installation, home theater in a box setups come with all the necessary components. Typically, construction of a home audio theater requires research into speaker compatibilities, but not with these kits. While not for everyone, these ready-made kits provide a convenient basis for a start-up sound system. Since the systems come in predetermined sets, you will need to do some research into how much space they take up. This should not be an issue, as sizes are in the product details, and there are smaller box setups available. Setups come in different configurations, but typical features to expect in a 5.1 channel system are: 1x center speaker, at least 4x side speakers and 1x subwoofer. The majority of these setups support surround sound, with 5.1 channel setups being the most common. Standalone speaker pairs are also available for 7.1+ channel systems.
Various Speaker Sizes Ensure Customization for Multiple Spaces
There are a multitude of home audio speakers to choose from. While the standard desk-sized speaker is more familiar, wall-mounted, shelf and free-standing units are also viable options. Wall-mounted and shelf speakers are optimal for smaller spaces, as they can be hung on the wall or fit in spare spaces around the room. Free-standing speakers are more suited for a desk-less environment, and can be put in empty corners or placed in key sound locations. All these speaker types are perfect for a multi-channel surround sound system. For a variation that doesn't require space for multiple speakers, single-channel soundbars are a popular alternative that do not sacrifice audio quality.
Wireless Speakers Perfect Sound Placement
Wireless home theater speakers eliminate the need to continually check up on a manual interface. This convenient setup also reduces the use of cables that traditional speaker systems require. Wireless speakers can link together in a Bluetooth® home theater, and wireless also introduces the possibility of portability. Portable speakers work well for travel and limited usage. The major downside of both portable and Bluetooth systems is they do not support the Hi-Fi audio that is characteristic of a traditional home audio theater. 
Replacement Parts and Add-ons Breathe Life Into Older Systems
Wear and tear and technological obsolescence happen in any electronic system, but replacement and add-on audio components are available to prolong their lifespan. Components include spare audio jack parts, audio converters and adapters to access old audio type systems. Customized upgrades like longer cables and audio splitters also reduce the need to completely redo a home audio theater.