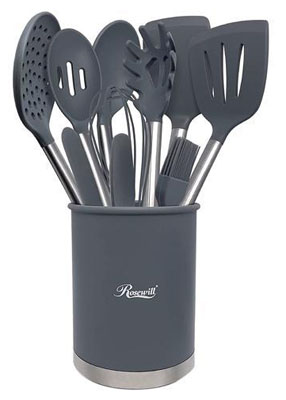 Rosewill RHKU-21001 Kitchen Silicone Cooking Utensil Set
This kitchen silicone cooking utensil set contains everything to meet all your needs for cooking. The perfect combination of silicone head and stainless steel handle with silicone sleeve allows you to mix, flip and whisk without scratching your cookware or melting. Dishwasher safe, this utensil set takes the hassle of hand washing out of your kitchen.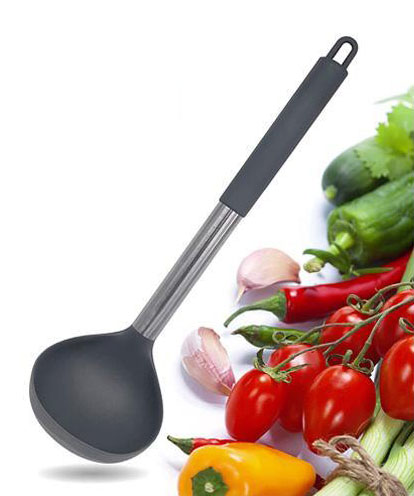 Food Grade Materials
Quality kitchen utensils of FDA certified silicone and 430 stainless steel for non-stick cooking and delightful culinary experiences when prepping delicious and healthy meals.
Heat Resistant up to 446°F (230°C)
Rest assured with no smoke, no melting while cooking safely with quality silicone utensils. Enjoy worry-free stir frying, flipping, scooping fresh and nutritious ingredients without chipping, warping, or damaging cookware.
Easy to Clean Up and Storage
This set includes cooking and baking tools and a utensil holder with stainless steel draining bracket for dishwasher safe cleaning and easy storage. Each kitchen tool is designed with a hanging hole for keeping them conveniently within reach on hanger rack when you need them quick.
All You Need for Cooking
The 14-piece silicone utensil set includes Slotted and Solid Turners, Spatulas, Spoons, Soup Ladle, Pasta Server, Spreader and Spoon Spatula, Basting Brush, Kitchen Tongs, Egg Whisk, and Draining Holder.