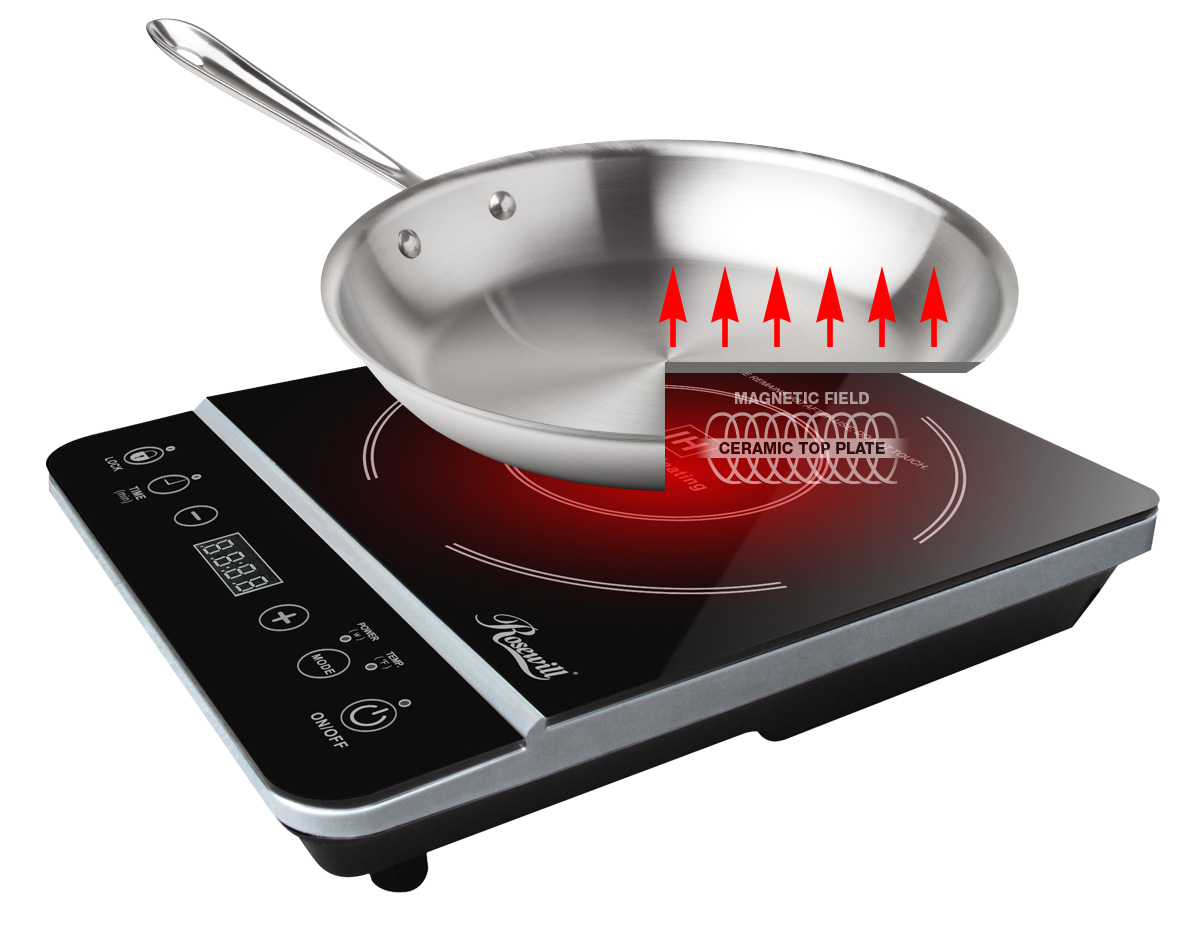 Induction cooking eliminates wasted heat compared to traditional gas cooktops. With no traditional heating element included, this cooktop stays cool, increases its efficiency, and reduces the risk of getting burned.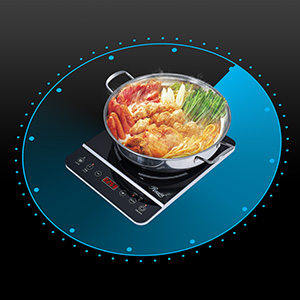 3-Hour Timer
Press to set the desired cooking time from 1 minutes to 2 hours and 59 minutes when a specific cooking mode is selected.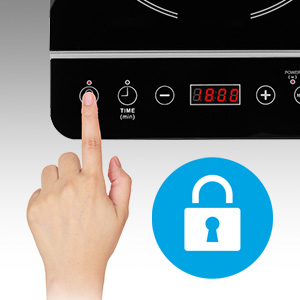 Control Panel Lock
Activate to prevent accidental button presses or changes while the burner stove is in operation. To cancel, simply press and hold the Lock key again to unlock.
Stainless Steel Pot
Begin making meals with the included and versatile stainless steel magnetic pot. It is also compatible for cooking with traditional gas and electric stoves.
Overheat Protection
Built-in safety mechanism protects the appliance against overheat, internal circuit and sensor error to ensure safe cooking.