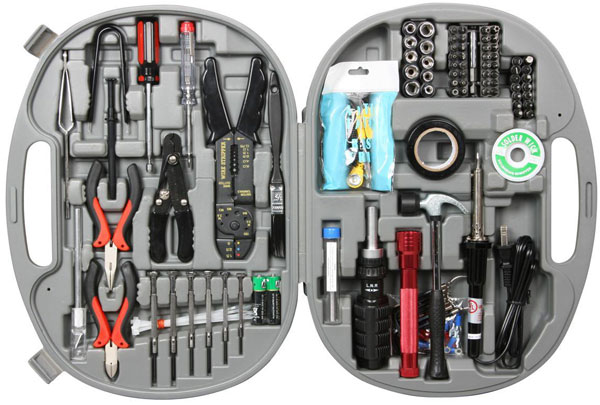 Rosewill RTK-146 tool kit
Working on a computer system can require very specific tools. Rosewill understands, and brought them together in a convenient collection. The Rosewill RTK-146 tool kits contain almost everything you need for home or office repair & maintenance. Take along this collection and you can take on any challenging tasks.
Comprehensive Tool Kit
The Rosewill RTK-146 tool kit boasts the most comprehensive tool combinations, including the most frequently used tools such as reversible ratchet handle, 33 pc security bit group, tweezers-serrated inside point, 5" long nose pliers, and some professional units such as IC extractor, magnetic telescoping pick up tool and blowing case, so you can work on everything from computers and office equipment to furniture, lamps and more, with ease and convenience.
Heavy duty carrying case
The heavy duty carry case offers neat organization for the complete tool kit, with a durable handle built in for easy transportation.