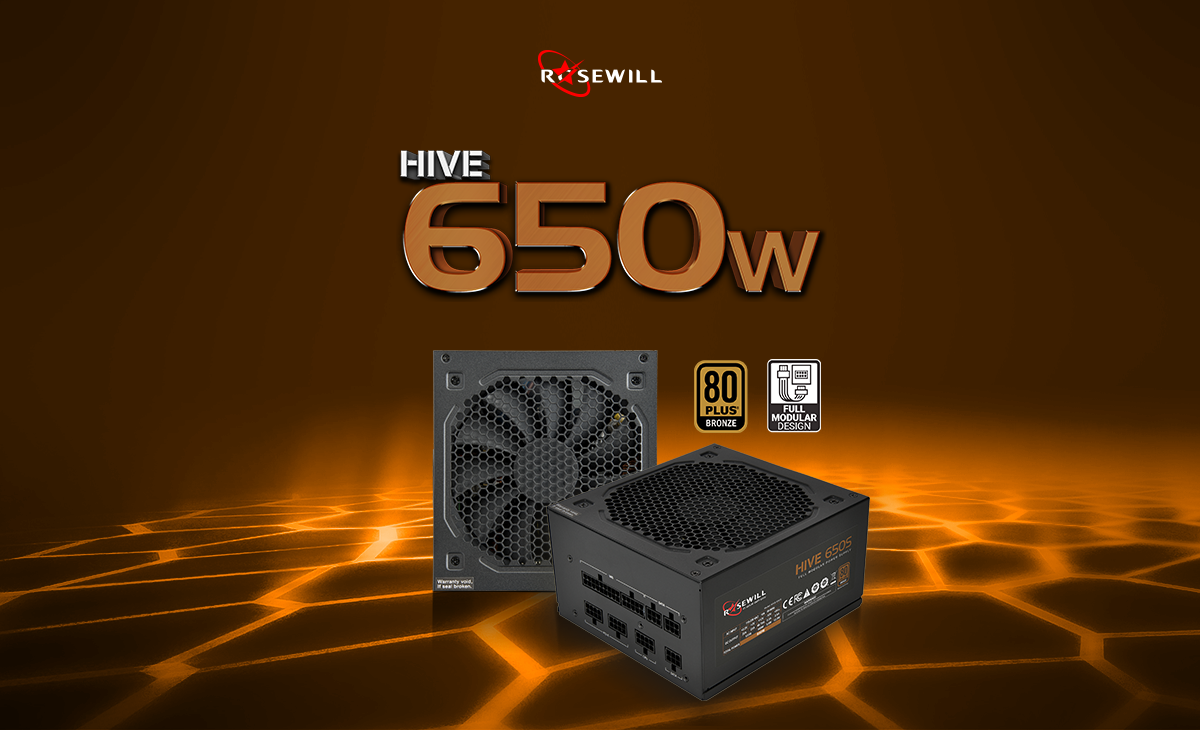 Rosewill Hive Series Power Supplies
Build a new powerful PC or upgrade your existing system with a Rosewill Hive Series power supply. It features 80 PLUS Bronze certification for superior efficiency and single +12V rail for stable output.
A 135mm fan that supports auto speed control to ensure silent cooling while the full-modular design reduces cable clutter inside the chassis. With options ranging from 550W to 1000W, you can always find the one that perfectly feeds your power-hungry setup.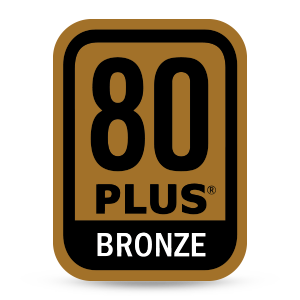 80 PLUS Bronze Certified
The Hive 650 Watt power supply is 80 PLUS Bronze certified and delivers up to 85% efficient performance under typical loads. This high form of efficiency saves energy, reduces heat in your computer system, decreases fan noise and prolongs the PSU's life span to maximize your gaming and activity.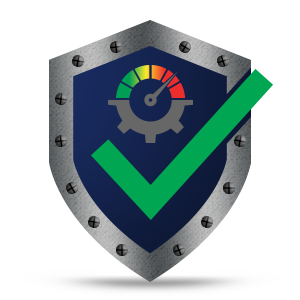 Life Span & Safety Features
The Hive 650 boasts 100,000 hours mean time between failures (MTBF) that's indicative of longer device life, better reliability and decreased component failure rate. Additionally, Short Circuit Protection, Over Temperature/Current/Voltage/Power Protection and Under Voltage Protection provide maximum safety to your critical-system components.
Certifications
Hive PSUs have successfully passed safety and compliance tests from CE, FCC, TUV and cTUVus.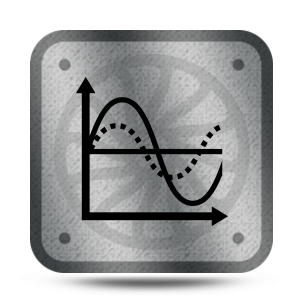 Silent & Intelligent Fan
With Auto Fan Speed Control, the power supply's 135mm fan turns slowly at low temperatures, reducing power consumption and fan noise to near silence. When temperatures increase, fan speed will also increase. This extends the fan's life span, reducing energy consumption and decreasing the odds of over-heating.
Fully Modular
A completely modular PSU design allows every single cable to be removed from the power supply. Easily install or exclude unnecessary cables to reduce clutter and the need for cable management while maximizing airflow and cooling within your system or computer case.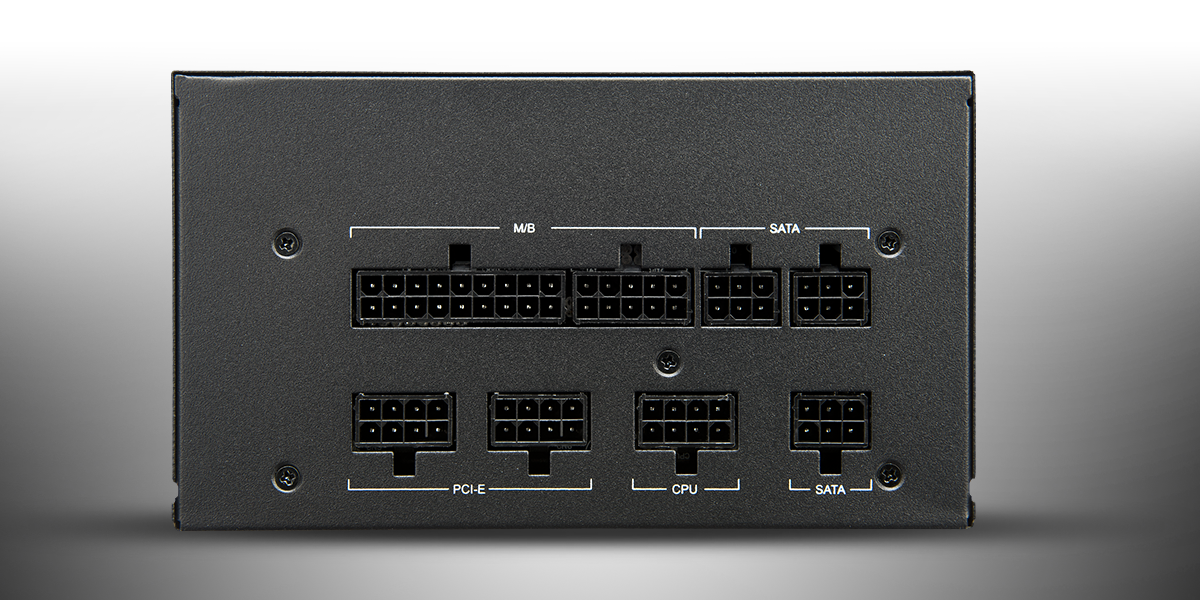 | | | | | | | |
| --- | --- | --- | --- | --- | --- | --- |
| STYLE | CONNECTOR TYPE | HIVE-550S | HIVE-650S | HIVE-750S | HIVE-850S | HIVE-1000S |
| | 20-Pin + 4-Pin | x1, 21.67in. | x1, 21.67in. | x1, 21.67in. | x1, 21.67in. | x1, 21.67in. |
| | 4-Pin + 4-Pin EPS | x1, 23.64in. | x1, 23.64in. | x1, 23.64in. | x1, 23.64in. | x1, 23.64in. |
| | Split PCI-E | x1, 23.6in., 29.5in. | x2, 23.6in., 29.5in. | x2, 23.6in., 29.5in. | x2, 23.6in., 29.5in. | x3, 23.6in., 29.5in. |
| | 2x SATA + 2x Molex | x2, 21.6(s), 27.5(s), 33.4(m), 39.3(m) in | x2, 21.6(s), 27.5(s), 33.4(m), 39.3(m) in. | x2, 21.6(s), 27.5(s), 33.4(m), 39.3(m) in. | x2, 21.6(s), 27.5(s), 33.4(m), 39.3(m) in. | x2, 21.6(s), 27.5(s), 33.4(m), 39.3(m) in. |
| | SATA Only | x1, 21.6(s), 27.5(s), 33.4(s), 39.3(s) in | x1, 21.6(s), 27.5(s), 33.4(s), 39.3(s) in | x1, 21.6(s), 27.5(s), 33.4(s), 39.3(s) in | x1, 21.6(s), 27.5(s), 33.4(s), 39.3(s) in | x1, 21.6(s), 27.5(s), 33.4(s), 39.3(s) in |
| | 4-Pin Floppy | x1, 5.91 in. | x1, 5.91in. | x1, 5.91 in. | x1, 5.91 in. | x1, 5.91 in. |
LEGEND: (in.) - Inches, (m) - Molex Connector, (s) - SATA Connector, (f) - Floppy Connector